Color Me Obsessed: A Film About the Replacements
2011, Documentary, 2h 3m
1 Reviews
Fewer than 50 Ratings
You might also like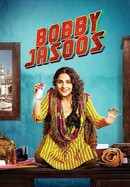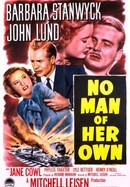 Where to watch
Rent/buy from $2.99
Rent/buy from $0.99
Rate And Review
Color Me Obsessed: A Film About the Replacements Photos
Movie Info
The filmmaker chronicles the career of the influential '80s indie rock band.
Audience Reviews for Color Me Obsessed: A Film About the Replacements
I had strong misgivings going into "Color Me Impressed," because I knew it had a radical approach. Warning: This documentary about college-rock heroes the Replacements is nothing but fan testimonials and anecdotes. No interviews with the band members, and no performance footage. No songs. I'm not sure there are even any group photos until the very end. This is apparently by conscious design, and is not just a case of the film being "unauthorized." The result is a profile that serves the previously converted much better than the uninitiated. It's a nice fantasy that the collected soundbites will arouse the curiosity of certain music fans who are habitual "explorers" but, admittedly, it's hard to imagine someone seeing such a low-profile film by chance without already being familiar with the group. In any case, the material is well-organized, and the quotes are perceptive and heartfelt. It's impossible not to be touched by these fans' and friends' passion. There are also words from known faces such as the Goo Goo Dolls, two-thirds of Husker Du (no Bob Mould), Brian Fallon (the Gaslight Anthem), Bill Janovitz (Buffalo Tom), Mac McCaughan (Superchunk, Portastatic), Colin Meloy (the Decemberists), Steve Albini, Tom Arnold, Dave Foley and George Wendt. (No Jeff Tweedy, surprisingly. If any one band inherited the Replacements' fanbase, it's Wilco.) Another admirable aspect: The film is not about unconditional fawning. It's frank in discussing the slick, commercially compromised Don't Tell a Soul, which I'd personally rank among the most disappointing albums I've ever heard. The group also isn't excused for firing original guitarist Bob Stinson, who seemed to steal much of the band's fire in leaving. The Mats' penchant for self-sabotage is well-documented, and the ups and downs of their erratic live shows are bluntly noted. Intriguing trivia pops up here and there. The origin of the Tim album's title. Wow, Steve Howe was Bob's favorite guitarist? And I'm dying to find that MTV interview where the group shaved its eyebrows beforehand.