The Day I Became a Woman
2000, Drama, 1h 18m
59 Reviews
500+ Ratings
What to know
critics consensus
Meshkini has made an excellent contribution to Iranian cinema with this poetic, emotionally poignant film. Read critic reviews
You might also like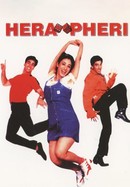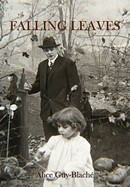 Pete Seeger: The Power of Song
Rate And Review
The Day I Became a Woman Photos
Movie Info
A beautiful and intense triptych of three stages of a woman's life, this marks an extraordinary directorial debut for Marziyeh Meshkini. Alternately funny, surreal and heartbreaking, and filled with breathtaking imagery, the film features a script by Mohsen Makhmalbaf, one of the masters of the new Iranian cinema.
Audience Reviews for The Day I Became a Woman
Well... It turns out that renowned Iranian director Mohsen Makhmalbaf has a wife. Her name is Marzieh Meshkini. She is a filmmaker... ...and, my God, she made a masterpiece of contemporary cinema. <i>The Day I Became a Woman</i> consists of three interconnected stories that depict the lifestyle of Iranian women in modernity throughout three of her life stages: infancy, young adulthood and old age. + <b> Episode I: "Hawa".-</b> A young girl faces the consequences of turning into a nine-year-old girl, as she is no longer able to play with her old male friends because she has finally become a woman. + <b>Episode II: "Ahoo".-</b> A recently married young woman embarks on a purely symbolic race againts the limitations imposed by male domination and paternalistic chauvinism perpetrated by men who care about their own honor as representative of the family's honor. + <b>Episode III: "Houra".-</b> An old woman hires a small boy and his friends, and visits numerous malls to buy a considerable amount of house appliances with the purpose of establishing a "fictional" house at the beach. As she contemplates her current state of existence, she realizes that the freedom she was seeking with the purchase of everything material she lacked in her past life might indicate that her freedom is actually farer than what she thought beforehand. The three stories are interconnected by character appearances, as it was mentioned, and this is relevant. Meshkini not only wants to state that this story applies to contemporary Iran, but she also wants to make a statement of three stages set in the same era, rather than the life quality of Iranian women throughout three generations. It is tempting to compare these three stories with Yusuf's Trilogy by Kaplanoglu, which placed the same character in alternate realities and chronologically backwards and with loose interconnections, but the main differentiation is the social context and the fact that the movie situates us in the present. Filmed as a natural spectacle with minimalistic grandeur (not a contradiction in terms), <i>The Day I Became a Woman</i> is a reflexive account about sociocultural deprivation of liberty against women in a geographic area so much pervaded by religious and cultural fundamentalisms. Twelve years before Haifaa Al-Mansour became the first female filmmaker in Saudi Arabia, international festivals witnessed this honest gem, poetic in its construction and with an emotional tone that only women can provide. So, can a man direct a project about the conflicts against women? The answer is yes, and the <b>obligatory</b> film to watch back-to-back with this one, released exactly the same year, is the equally striking <i>Dayereh</i> (2000), by Jafar Panahi. <i>"Girl, you'll be a woman soon..."</i> 97/100

An intriguing glimpse into the lives of three women and the situations that they find themselves in.

Fascinating,profound in whatever way possible.The three portraits of 3 female generations are penetrative,society's dignity mingles in a boiling pot.Come and see the 21st century of travesty.Meshkini delivered a stupendous piece of art,one of those films thus a couple will dare to watch because it's "unknown".