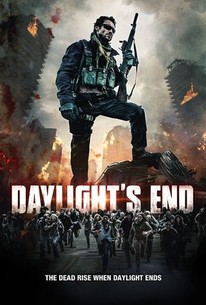 Daylight's End
2016, Action/Horror, 1h 45m
0 Reviews
100+ Ratings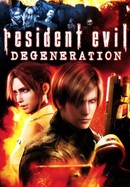 Resident Evil: Degeneration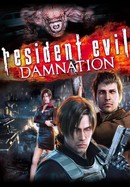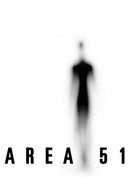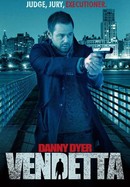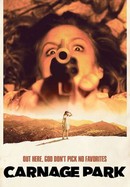 Where to watch
Rent/buy
Free
Rent/buy
Rent/buy
Rate And Review
Movie Info
Years after a plague devastates the planet and turns most of humanity into blood-hungry beasts, a tough drifter assists a group of survivors.
There are no critic reviews yet for Daylight's End. Keep checking Rotten Tomatoes for updates!
Audience Reviews for Daylight's End
I think I was one of the many people genuinely surprised at the success that The Walking Dead achieved when it first came out. The show got better ratings each season for its first 5 seasons. The last two seasons, while still averaging over 12 million viewers (per average), has certainly dropped down from the show's peak. But who knew that a show about zombies could be successful. And even more surprising is the fact that the show could continue to remain successful when, in reality, it wasn't even that good of a show. It has some good elements, for sure, but the story isn't really that interesting, the characters lack real depth and, quite frankly, it can be really fucking boring to watch. It's a show that I force myself to watch, though I haven't finished the fourth season, which I started over 2 years ago. The point is the fact that due to the success of the Walking Dead, you were gonna have copycats who attempted to pull off the same style of storytelling. At least as it relates to films, I don't think an executive for any of the major networks would approve a show that's almost a direct copy of The Walking Dead. TV networks can be shameless, but not that shameless. But, since there's no real Walking Dead in films, filmmakers can get away with copying the same formula. And, realistically speaking, this movie is so much like the Walking Dead that I'm surprised there wasn't a lawsuit thrown at this film's directors. Perhaps that's a little harsh, but the film focuses on this ragtag group of survivors who, taking shelter in an abandoned police station, need to seek a new place of refuge when the police station, and the areas surrounding it, are overrun with zombies. Of course, since you can't say zombie in a zombie movie anymore, they never actually tell you what they are. You just know that they behave like zombies, except they have one weakness and that is the sunlight. So, yes, to avoid being TOO much like the Walking Dead, they made the monsters in the film a zombie/vampire hybrid, a vambie if you will or a zompire. That was sarcasm, of course, the film still feels like a cheaply produced version of AMC's hit television series. Hell, even the story of the group of survivors trying to find a new place to call home after their current residence is overrun with zombies is taken straight from the third season of TWD. The characters have very little in the way of personality, just the very minimum is done in order to make it seem like there's something there. Again, this is very much like TWD. There's a lot of arguing. Characters that you're expected to give a shit about died without any real sort of meaning or impact. The similarities go on and on. But, if I'm being completely honest, taking everything into consideration, this isn't a horrifyingly bad movie by any means. There's some bad moments, mostly during the beginning, and one really laughably bad moment in the climax, but this is, by and large, a competently made low-budget action movie. And, yes, it's an action movie that tries to masquerade as a horror movie. I think there's enough horror to keep it from being an unbearable watch, like the Resident Evil movies have been. The plot, as I mentioned, is fairly basic. There's nothing extraordinary about the plot here. Again, it feels more like a middle of the road TWD episode more than anything else, except it's still somewhat decent. I'm not gonna sit here and pretend that this is a high-quality film. Hell no, it's clearly a B-movie, but as far as B-movies are concerned, this is not bad at all. That might not sound like a glowing recommendation, but you gotta understand the fact that I'm certain there's many more films like this out there that, realistically speaking, are downright awful. I'd say that 90% of those movies similar to TWD are just trying to cash in on the zombie fad. And then there's the 10% of movies like this that just sort of fly under the radar simply because of the fact that a lot of people, derisively, compare it to a show they know about or like. The comparisons are more than fair, for sure, but don't let that cloud your judgment. This is a decent enough action movie. Some of the special effects, like the blood spurting out from wounds, looks obviously fake, but it's obvious that they did not have much money to work with. The acting is fairly solid, all things considered. Johnny Strong, the lead, who's a cheap Andrew Lincoln-knockoff, is a little generic and bland. He's not terrible, there's just no life or fire in his eyes. Everyone else is fairly solid all things considered. The characters aren't interesting, but that, apparently, would have taken too much work. This is a movie that came and went, it sort of did its things, didn't really try to develop its characters, and then it was over. It was an inoffensive watch, for sure, but there's nothing about this that I'll remember a week from now. So, really, I can't quite recommend it, but if you love TWD and you want something that could have literally been an episode on that series, then this will do the trick. Even if you're not a fan and you just want an action/horror flick that doesn't ask too much of you, then this will do the trick. Certainly not what I would call good, but it was far better than I could have anticipated. Decent movie.
See Details