What to know
critics consensus
De Palma may not make believers out of the director's detractors, but they'll likely share longtime fans' fascination with his career's worth of entertaining stories. Read critic reviews
You might also like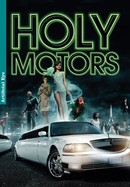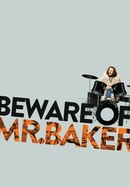 Rate And Review
Movie Info
Filmmaker Brian De Palma discusses his body of work, including "Sisters," "Obsession," "Carrie," "Dressed to Kill," "Blow Out," "Scarface," "The Untouchables," "Carlito's Way" and "Mission: Impossible."
Critic Reviews for De Palma
Audience Reviews for De Palma
Awesome documentary about one of the best directors of all time.

Brian De Palma is refreshingly frank here, completely unafraid to speak his mind on his career and those he's worked with. The result is a documentary that never feels like a puff piece.

YOU VERTI-GO, GIRL! - My Review of DE PALMA (4 Stars) For hyperreal, woozy, whooshy, trashy (in a great way), pop dreamscapes, one can do no better than such Brian De Palma films as CARRIE, DRESSED TO KILL, BLOW OUT and SCARFACE. The true heir to Hitchcock's sensibility, De Palma's films are not only ones I revisit often, but I look forward to what's next. Sure, he's had his share of duds such as BONFIRE OF THE VANITIES and MISSION TO MARS, but there's no denying the man's ability to frame a shot and construct brilliant suspense sequences. Filmmakers Jake Paltrow (Gwyneth's brother) and Noah Baumbach (WHILE WE'RE YOUNG) keep things simple with this expansive retrospective on the 75-year-old auteur's career. De Palma remains their only interview subject as he chronologically spins fascinating tales of his experiences intercut with photos and key scenes from his films. There's nothing special about the filmmaking. Paltrow and Baumbach choose an ill-advised, low angle shot of their subject, which does him no favors. I was tempted to call this review BODY DOUBLE CHIN, but even Kate Moss would have jowls from that perspective. Besides, it doesn't matter, because if you're a fan, the candor and renegade spirit De Palma employs makes this experience a treasure trove. Although this film plays like little more than a feature length DVD extra, the passion De Palma has had for film proves infectious, hilarious, and better than any film school course. Listen to how he describes better framing for one of his earlier films or the seductive, slow buildup of information in the famous CARRIE prom scene and you'll find yourself in the presence of a man who has earned his unmistakable hubris. I've always maintained that it's ok to boast about one's talent if you have actual talent, and De Palma, whose work has spanned so many genres, has gifted us with more indelible moments in any given film than most directors have in their entire careers. It's remarkable to hear De Palma describe his community of peers, including Scorsese, Spielberg, Lucas, and Coppola , as a tight knit group who shared ideas and sometimes casting sessions. I can't imagine Brett Ratner and Zach Snyder as having such generous spirits, making this film a time capsule of a bygone era where storytelling mattered above all else. Although filmmaking focused, De Palma doesn't mince words when it comes to throwing a little shade towards Cliff Robertson and Sean Penn. Even Al Pacino gets a subtle dig. I also loved how De Palma defends even his failures or provides reasons for doing films deemed as "for hire". It makes me want to revisit all of his films, watching them in order, and then sitting down once again for this invigorating, inspiring, simply executed but multi-layered documentary. I wish he would have spoken more in depth about DRESSED TO KILL and BLOW OUT, my personal favorites, but I'm sure the outtakes will surface one day. Until then, go if you love great storytelling from a true master.
Quotes
There are no approved quotes yet for this movie.