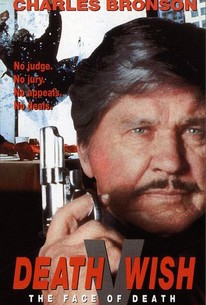 Death Wish V: The Face of Death
1994, Action/Crime, 1h 35m
6 Reviews
5,000+ Ratings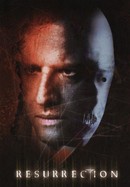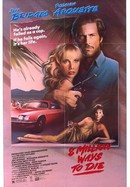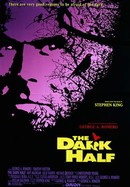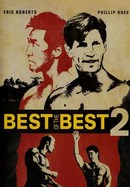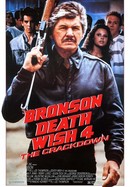 Death Wish 4: The Crackdown
Where to watch Death Wish V: The Face of Death
Buy
Buy Death Wish V: The Face of Death on Vudu.
Rate And Review
Death Wish V: The Face of Death Photos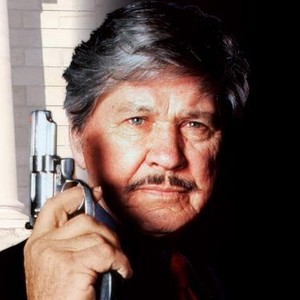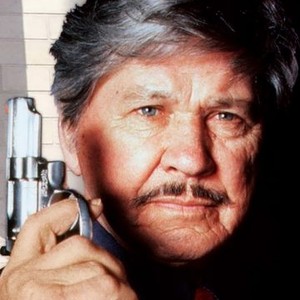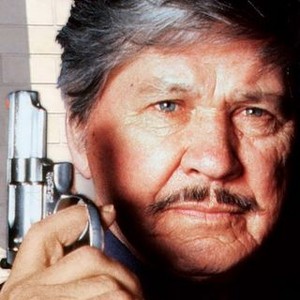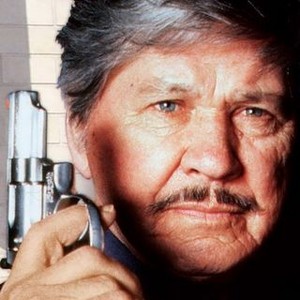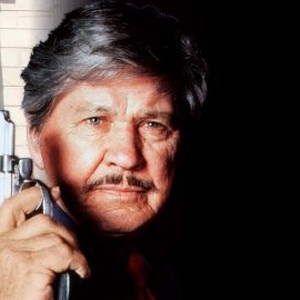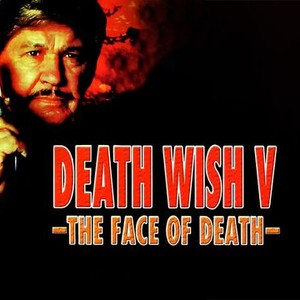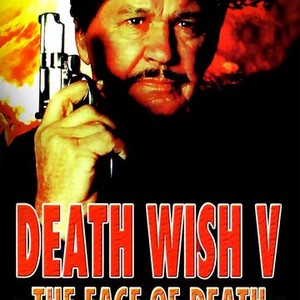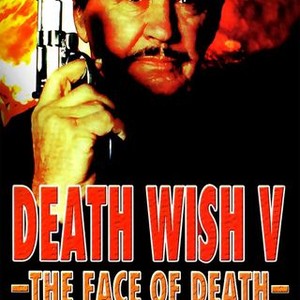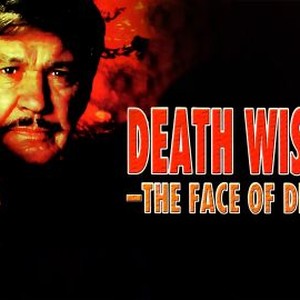 Death Wish V: The Face of Death (1994)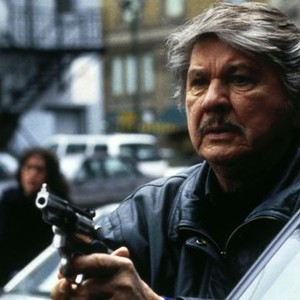 Death Wish V: The Face of Death (1994)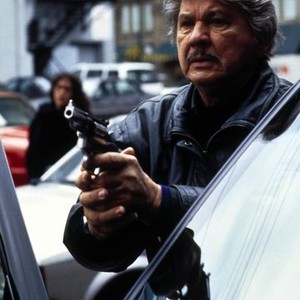 Death Wish V: The Face of Death (1994)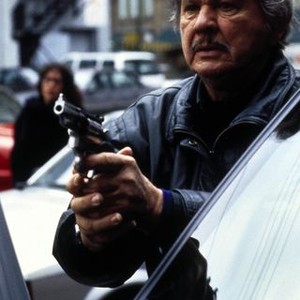 Death Wish V: The Face of Death (1994)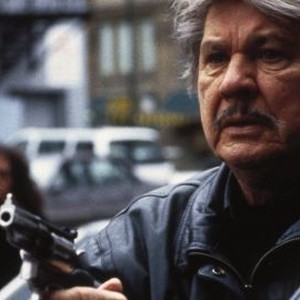 Death Wish V: The Face of Death (1994)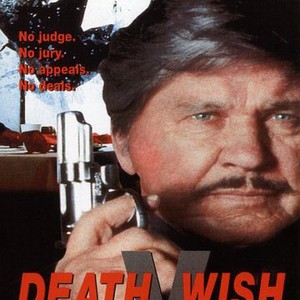 Death Wish V: The Face of Death (1994)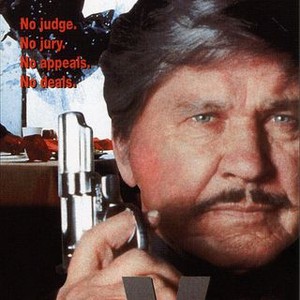 Movie Info
Famed vigilante Paul Kersey (Charles Bronson) takes his girlfriend, Olivia (Lesley-Anne Down), out to dinner and proposes to her. She accepts but is soon assaulted by a thug (Robert Joy), causing irreparable disfigurement. The thug is an associate of Olivia's ex-husband, mobster Tommy O'Shea (Michael Parks), who is terrorizing Olivia in an effort to discourage her from testifying against him. When the coercion gets worse, Kersey takes a ruthless stand and vows to hunt O'Shea down.
Rating: R

Genre: Action, Crime, Drama

Original Language: English

Director: Allan A. Goldstein

Producer: Damian Lee

Writer: Allan A. Goldstein

Release Date (Theaters): limited

Release Date (Streaming):

Box Office (Gross USA): $559.0K

Runtime:

Production Co: 21st Century Films

Sound Mix: Surround, Stereo
Audience Reviews for Death Wish V: The Face of Death
Death Wish V concludes the series where Charles Bronson plays a vigilante. For a fifth film, this one is pretty decent. Although it's the same old formula, it's not as bad as what everyone has said. There's plenty to enjoy if you're a fan of the series, and Charles Bronson in particular. Considering that everything has been done before, this is still a fun film. The cast do a pretty good job here and a key performance here is Michael Parks. He made the film good along with Bronson of course. Although it has its flaws, this is a pretty decent film for what it is. There's plenty to enjoy, and if you're a fan of the series, then surely you'll like this one. There are still some good action bits despite the fact that the script suffers a bit, as it uses recycled ideas from the previous four films. As a whole I thought it was a mindless, entertaining way to finish off the series. Action film fans should check this one out, and despite its lack of originality, it still manages to be decent fun in the end. Don't take this one too seriously. Obviously, what made the first three films so good has been watered down, and the action scenes are less elaborate. However, Charles Bronson delivers here, and it's what makes the film work. Add to that so fun one liners and you have a mildly entertaining flick that is quite frankly underrated. This fifth film is not as bad as what many fans have said. It certainly isn't the best, but it's worth a watch. A good enough effort to end this fun series of a vigilante that is brilliantly portrayed by one of the most bad assed actors ever, Charles Bronson.

Not bad per se, more mediocre, there's just really nothing noteworthy about this film. For a 90 minute movie, well over half of it is spent setting up the story, which is weak at best. I don't get it--the audience knows what kind of film this is anyway, so why do they even bother? You're not going to watch a film called Death Wish 5 for its storyline!

<i>"No judge, no jury, no appeals, no deals."</i> <p> With 1994's <i>Death Wish V: The Face of Death</i>, architect/vigilante Paul Kersey (Bronson) further confirms that he is the single most unlucky man on the planet. This fifth and final instalment in the long-running <i>Death Wish</i> film series arrived on the twentieth anniversary of Paul's first attempt to stifle crime on the streets of New York City (or preferably blow it away), and it represents the last screen appearance of the legendary Charles Bronson. <p> One seriously has to wonder about the mortality rate of Paul Kersey's loved ones. In this sequel Paul once again enters a relationship with a woman about twenty years his junior (the sort of woman that would likely give him a heart attack if they did anything in the bedroom together). His girlfriend this time - a woman in the fashion industry named Olivia (Down) - is involved with the mafia, and dies horribly as a consequence. Kersey is less than pleased about his fiancée's death, bringing about a pertinent question from the police: "<i>You're not thinking about going back to your old ways, are you?</i>" <p> Of course, asking Paul such a question in a <i>Death Wish</i> movie is akin to asking "<i>Is the sky blue?</i>" <p> <i>Death Wish V: The Face of Death</i> (reverting back to Roman numerals in the title for reasons unknown) drifts further away from the original <i>Death Wish</i>, dishing up an abundance of action violence (capitalising on Paul's potential to be the next Rambo) rather than providing a societal commentary. Moreover, the <i>Death Wish</i> sequels all unmistakably advocate vigilante justice rather than condoning it, and they continually reiterate the message that the law system doesn't work. It's rubbish. And it's moralistically fucked up. <p> The problems with <i>Death Wish V</i> mainly stem from the elementary screenplay. The dialogue is flat and the film is packed with clichés (ranging from corrupt cops to a villain who has most of the city on his payroll). The straightforward revenge scenario is stale, and the one-man army formula is preposterous because Paul is <b>so damn old</b> (Bronson was at a ripe old age of seventy-two during filming). The set-up preceding Olivia's death is somewhat extended, as if the screenwriters were <i>trying</i> to establish some form of genuine emotional connection between Paul and Olivia to make her demise more devastating. Yet in the long run, the relationship is too naff and uninteresting. The actors share no chemistry. <p> The action set-pieces are directed with a certain degree of flair by newcomer Allan A. Goldstein, though everything is fairly pedestrian. Meanwhile (some quotable tough guy dialogue aside) Bronson phones in his performance here, and there's an air of embarrassment accompanying his arthritic manoeuvring during the action sequences. It's unintentionally hilarious watching Bronson leap here and there while the armed villains (who are usually less than three metres away with a clear shot at the man) are unable to hit him. Furthermore, Paul Kersey no longer uses a badass pistol to dish out punishment - now he murders his victims using poison, remote-controlled soccer ball bombs and dry-cleaner's plastic. Bronson is not the face of death in this film...he's the face of old. If another sequel materialised, it probably would've been set in a retirement home. <p> At its most basic level, <i>Death Wish V: The Face of Death</i> is a watchable action film. If you're seeking violence served up by the shovelful, this movie will scratch that itch (it has a fair amount of action and cool deaths). If you want a further exploration of the fascinating underlying themes of the original <i>Death Wish</i>, however, you shouldn't be watching the sequels. It's difficult to recommend this fifth instalment unless you're a completist. It's depressing that such a low-grade actioner became the final theatrical film of Charles Bronson (who appeared only on television in the years leading up to his death). <p> <i>Death Wish 6</i> was apparently considered, but this idea was canned. The quality could have only declined further with a sixth film, so consider it clemency that the planned fifth sequel was never brought to fruition.

I gotta say, in this final chapter of the Death Wish saga, Paul gave the cops every chance to get the bad guys before he acted. His M.O. was completely different too. Poison cannoli? Really? It was practically a movie about a different character with the Death Wish label slapped on it.
See Details