What to know
critics consensus
Ambitious and beautifully shot, Demon delivers a gripping -- and sadly final -- testament to the singular talent possessed by director/co-writer Marcin Wrona. Read critic reviews
You might also like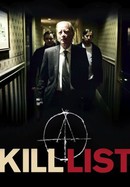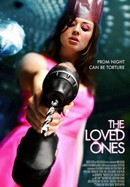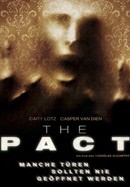 Rate And Review
Movie Info
Peter (Itay Tiran) receives a piece of land as a gift for his upcoming wedding. While preparing the property to build a home for his new family, he finds human remains in the ground. He decides to keep the discovery to himself so that all of the wedding arrangements can go on as planned. However, the deeper he tries to keep his secret, the more he seems to be under control of something -- or rather someone -- and from then on very strange things begin to happen.
Audience Reviews for Demon
I know I've said this before and, again, this is news to the people on Letterboxd, but I've never been married and I turn 30 next year. I'm like the male equivalent of a spinster. I've never been a big fan of the actual institution of marriage and how there's a pressure on couples, who've been together for a certain time, to get married. It's a standard that's a bit absurd. I mean, I get the whole idea between making a lifetime commitment to one person, in theory, but there's no reason you cannot live the rest of your lives happily without getting married. There's certain conveniences to being married, like benefits if your significant other dies that you don't get if you're not married, but still. But I digress, I've been familiar with the term bridezilla. This describes a woman whose behavior in planning her wedding is obsessive and demanding. If things don't go according to plan, the bridezilla, usually, acts like a monster, almost to the point where she seems like one of Satan's literal minions. This movie isn't about bridezillas though. There's a reason I brought up Satan. I'm sure there's weddings from hell, where everything that can go wrong HAS gone wrong and the whole thing just ends up being a disaster. And I think that the wedding this film portrays can be described as a wedding from hell. Not just in that everything that can go wrong DID go wrong, but also because there's an actual, at least in theory, demonic (or spiritual, whatever you wanna call it) possession. I will say, however, that the film, in execution, is a little more vague on this issue when you compare it to an out and out horror film. Cause I can't say that this is a full-on horror movie, it's got some elements of it to be sure, but it's not a conventional horror flick. Basically the story is relatively simple. Peter, from England, goes to Poland to marry his fiancee, that he barely knows. While there, during a particularly rainy night, he falls into a pit that contained the skeletal remains of a human being. After coming out, we actually don't see how he gets out or what happened the rest of the night, we just see his future brother-in-law and Ronaldo (an important supporting character) finding him passed out drunk in his car. The wedding, at first, goes perfectly fine. Peter and Zaneta are about to say their I Do's without much incident. The reception is where everything starts to go awry for Peter. It starts off simple enough, Peter just starts feeling unwell. He gets a nosebleed, which is important, before things start to escalate with violent epileptic attacks and wailing in languages that he should have no knowledge of. As this happens, however, Peter's new father-in-law comes up with excuses in order to keep the guests from leaving the reception. He asks his son, who introduced Peter to Zaneta, to keep the guests drunk. The film has an interesting approach in that while other films are pretty much full-on with their possession, like there's no other possibility outside of it being possession. This film finds a delicate balance, because you're never really sure whether it's a real case of possession or whether it's the fact that Peter had a severe mental illness that he didn't reveal to anybody prior to going to Poland. I'm inclined to say it was a "real" possession, but the film does a good job at making you doubt your theories. But, I digress, the film obviously deals with Peter's issues at the wedding, but I find that the deeper themes lie more on the fact of how history, more specifically Jewish history, has been ignored and/or forgotten in this area of Poland. The sins of the past, obviously World War 2, have long since been forgotten. There's obviously something deeper here when you take into consideration that, despite never being seen (I'm assuming he's dead), Zaneta's grandfather had something to do with the skeletal remains that are buried on his land. Whether he killed the woman whose remains are buried or he helped dispose of the body, it's obvious that he had something to do here. And the vengeful dybbuk, an evil spirit that clings to a host body until it has accomplished its goal, ruined Zaneta's wedding as a result of her grandfather having to do with her death. The dybbuk never got to get married when she was alive, so she's possessing Peter's body in order to have what she feels she's owed. It's all very intriguing. The ending, or climactic act, will certainly have some people angered. Basically Peter is left in the cellar with Ronaldo to watch over him while Zaneta, her brother and father handle business with their guests. Ronaldo, at a later point, arrives to say that Peter has disappeared. Peter's 'disappearance' happens off-screen. The family and other groups of people form a search party to find Peter. They are unable to. At a later point, Ronaldo is seen driving Peter's car off a quarry to dispose of it. Nothing is said about why he is disposing of it. It is all very vague. But I feel that the answer is obvious. Ronaldo, in spite of being a minor character, disliked Peter almost right from the very start. Peter almost gets into a fight with Ronaldo. The latter, very obviously, feels some sort of attraction for Zaneta. I'm not really gonna connect the dots for you, but I'm pretty sure you can guess what actually happened and why Ronaldo was actually disposing of Peter's car. I don't really know what so say about this movie other than, quite frankly, I really liked it. It is a character-driven dark comedy with some horror elements. The film doesn't use conventional horror techniques, so don't be mislead by the title or the trailer. This is not The Exorcist. But it is a very compelling, impressively acted and incredibly well-written flick. Yes, it is very vague and some people might say the film's pace leaves a lot to be desired, but it is a movie that gives you the pieces in order for you to connect them. It's not a movie that's purposely vague because it doesn't really have any way of resolving all the questions it raises. You're given all the tools to figure the answers out for yourself. If you don't wanna put in the work, then that's on you, but I thought this was a damn good movie. It's obviously not gonna be for everybody (I liken this to last year's The Witch), but I very much liked this flick.
Quotes
There are no approved quotes yet for this movie.