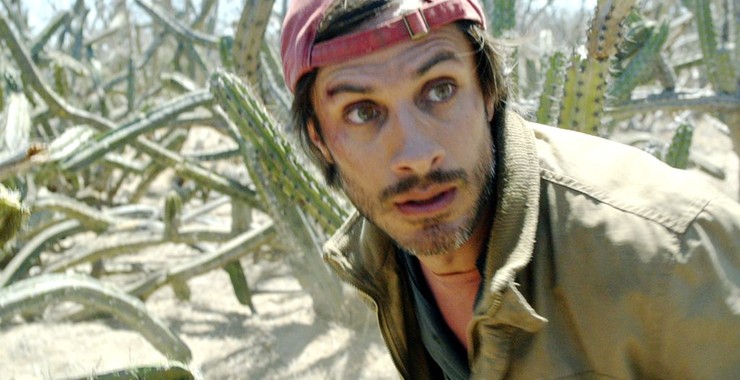 TRAILER 1:06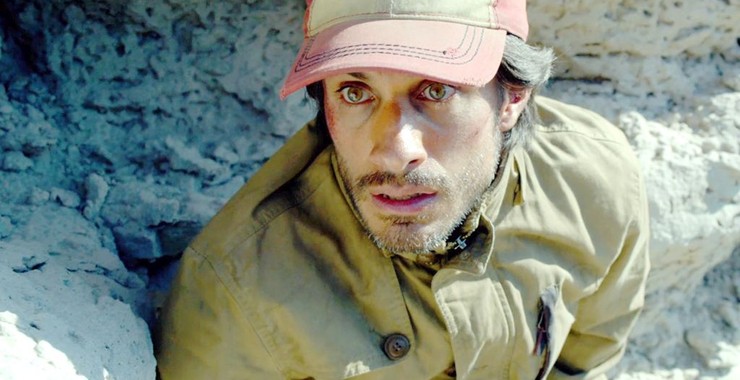 TRAILER 2:31
Play all videos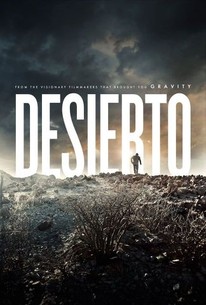 Desierto - Border Sniper
2015, Mystery & thriller/Action, 1h 30m
93 Reviews
2,500+ Ratings
What to know
Critics Consensus
Desierto's thought-provoking themes and refreshing perspective are unfortunately offset by a predictable plot and thinly written characters. Read critic reviews
Where to watch
Rent
Rent/buy
Rent/buy
Rate And Review
Desierto - Border Sniper videos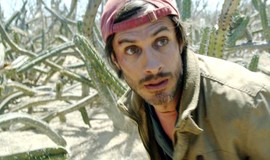 TRAILER 1:06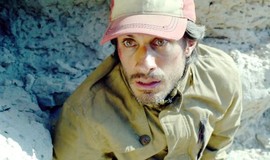 TRAILER 2:31
Desierto - Border Sniper Photos
Movie Info
When their truck suddenly breaks down, a migrant named Moises leads 13 others on a trek through the harsh terrain along the U.S.-Mexico border. Inconvenience soon turns into horror as the sounds of gunfire shatter the tranquil desert landscape. Desperate and on the run, the survivors find themselves in a fight for their lives against a psychotic sniper and his vicious hunting dog. Moises must now use his wits and instincts to kill the relentless predator before he claims more victims.
News & Interviews for Desierto - Border Sniper
Audience Reviews for Desierto - Border Sniper
And, yet again, I was not able to finish watching either Enter the Warrior's Gate or The Out-of-Towners yesterday due to, once again, being without electricity for a period up to 10 hours starting from 2 am. I will be watching one of those movies today in a little bit so, hopefully, I'll be able to get through them. Moving on to this film. Can you imagine the fake controversy from racists that would have transpired if this film had come the post-Dumbfuck Troglodyte presidency? That's what I call the current president of the United States since he does not deserve my, or anybody's respect. These racists would probably that Jeffrey Dean Morgan's character is in the right for inhumanely murdering something close to like 10 people. These are the same worthless wastes of air that defended Charlottesville asshole that ran over people with his car (killing one and injuring nineteen others). These people deserve to be ostracized and removed from society. I'm not saying killed, I'm just saying that they should be afraid to spout their bullshit out in the open. But this review isn't about my feelings on how detestable these people are, we're here to talk about this movie. How did I feel about it? Honestly, I don't really even know. Jonas Cuaron comes from a lineage of very talented directors/screenwriters. His father, Alfonso Cuaron, has directed some excellent movies (my favorite probably being Children of Men) and his uncle, Carlos Cuaron, is more known as a screenwriter. So, obviously, this guy's immediate family have proven their skills in films throughout the years, so he has to have grown up learning about the business and I'm sure that he, most certainly learned a lot from watching his father and uncle work. As far as this film goes, I don't know. It's certainly very well-made, I think it's impossible for someone with the last name Cuaron, at least in this family, to make a bad movie. One of the things I liked, really, is its simplicity in its approach. This racist vigilante fuck is on the hunt for illegal immigrants to murder them. He kills an isolated group of 10 or so people (maybe more) after coming across them walking through the desert. After this horrifying act, he finds out that there were four more people that were behind the rest of the group and he proceeds to hunt them down. Simple and straightforward. There's nothing here that could be construed as a subplot. Everything that occurs is there to serve the main narrative, which is the confrontation between Bernal's character and Jeffrey's character. Perhaps confrontation is the wrong word to describe it, but it feels appropriate. I will say that this is a beautifully shot movie, the desert itself feels dangerous but, in many ways, also kind of peaceful if you remove the murderous racist maniac from the equation. The big problem I have with this, however, is the fact that there's no real character development whatsoever. Sam (Dean's character, whose name you only find out in the credits) is a racist fuck and Moises (Bernal) is just trying to get back to his son. That's all they have as far character work goes. And I suppose that it could have been by design, since, naturally speaking, you're gonna relate to the person that's being hunted down more than the racist maniac. And, I suppose, that giving Sam even a little bit of depth might have been seen by some as, maybe, trying to rationalize behavior that shouldn't be rationalized. I was invested in Sam's ordeal, but I wish I would have known more about him and his character. That's neither here nor there, I guess. I will say that Bernal and Dean are both excellent in their roles. Granted, there's not a lot of real conventional dialogue in the film. Dean mostly spends his time giving his dog orders and Bernal just finding ways to keep moving forward to escape this maniac so, really, his dialogue is centered more around that. What the film does lack in actual development it makes up with a very taut story and execution. It's not like the movie keeps you guessing, there's no twists or anything of the sort, it's just that the characters are in constant movement, so things never get too dull. In the end, I'd say that this movie was solid. I was gonna give it 2.5 stars, but it's really a better movie than that, so 3 it is. It's a pretty good movie, but I just feel that the thinly-written characters held the movie back from reaching a higher level. I'd recommend it, but this is a movie that doesn't really offer anything that you need to go out of your way to see. It's certainly timely, but this is good at best.
See Details