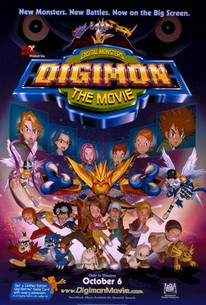 Digimon: The Movie
2000, Kids & family/Sci-fi, 1h 22m
41 Reviews
10,000+ Ratings
What to know
critics consensus
Digimon is better than Pokemon, but it's still a predictable movie with mediocre animation. Read critic reviews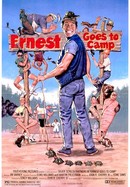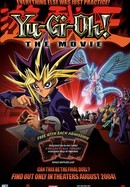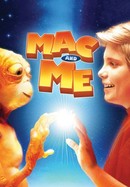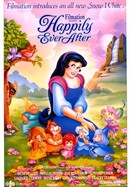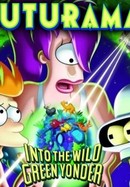 Futurama: Into the Wild Green Yonder
Rate And Review
Digimon: The Movie Photos
Movie Info
The Internet becomes a battlefield for the DigiDestined and their Digimon companions, as they embark on their greatest adventure yet. A powerful new Digimon hatches and begins to consume data at an exponential rate. This Internet Digimon rapidly digivolves to its mega form, Diabormon, taking over worldwide communications in the process. With time running out, only the efforts of a worldwide network of kids, plus a new mega-hero Digimon named Omnimon, stand in the way of global disaster.
News & Interviews for Digimon: The Movie
Audience Reviews for Digimon: The Movie
It is better than Pokemon. Slightly better.

For those who grew up in the 90's you were either all about the Pokemon or Digimon. Digimon, the more complicated and highly evolved form of digital monsters kept many entertained, and this darker movie adaptation was not only greatly anticipated and loved, but just a plain win. Good to watch if you want to stroll down memory lane.

though most adults on this whole website may not fully appreciate the movie its crazy plot off the wall violence and wierd creatures but remember it is a movie based on an anime kids show which i grew up with may i add, This show was the best show of the 90s and 2000s for all kids alongside pokemon but now the show has just gone down the crapper with the 5th series data squad. But the first second and third seasons were great. Digimon adventure is basically the start of the digimon franchise with all the main characters being introduced, the second series digimon adventure 02 takes place right after the first series so think of it as a sequel to the first series because it has all the same characters plus a few new ones in it all grown up. So as you could have imagined the show was a huge hit so it spawned a movie and when the movie came out it was one of the most anticipated anime films to come out at the time second next to pokemon the first movie mewtwo vs mew, but instead of a double feature you got a triple feature with this movie (quadruple feature if you count the short film). It starts out with a short angela anaconda short film to prove that fox still had life back then and then it starts out but its kind of like a prequel to the first series of digimon since it starts out with Tai and Kari when they are very little and they meet koromon who starts out as botamon. It basically follows the format where the children find a monster or something and they try to keep it a secret kind of like the iron giant and E.T. But then It gets bigger and turns into a monster escapes goes on a rampage then a digi-egg appears in the sky and out comes parrotmon where agumon digivolves into greymon and f*cking annihilates parrotmon with his nova flame but then he disappears. How could you get more epic than a film like that starting out. But then it goes into an even more epic story about Tai and Izzy finding a digimon nesting into a computer as a virus it gets stronger and stronger so they decide to send in agumon and tentomon to stop the data stealing digimon by digivolving into their champion forms, but they are no match because it skips digivolution from champion to ultimate. It basically destroys them in battle not physically but almost. If you want to see the whole thing i dont want to ruin the plot but its definetly a wonderful and awe inspiring action anime film if your a fan of the series or not your going to love it

super slick animation that rivals a lot of todays standards. cool fights and wicked original story. better than the pokemon flicks.
See Details