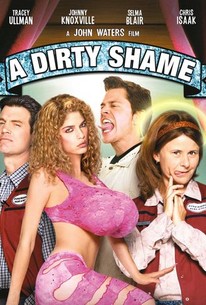 A Dirty Shame
2004, Comedy/Lgbtq+, 1h 29m
116 Reviews
10,000+ Ratings
What to know
critics consensus
John Waters casts his provocative eye toward libido in a sex satire that won't leave audiences feeling too Dirty, but this sophomoric farce doesn't strike a nerve like his best work -- a real Shame. Read critic reviews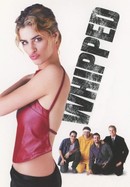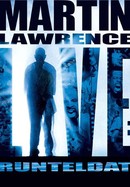 Martin Lawrence Live: Runteldat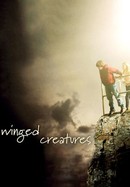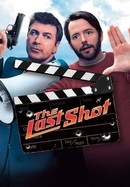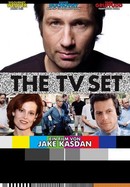 Where to watch
Rent/buy
Rent/buy
Rate And Review
Movie Info
Sylvia Stickles (Tracey Ullman) runs a convenience store with her husband (Chris Isaak) and mother-in-law (Suzanne Shepherd). One day, Sylvia is hit on the head and transforms from an uptight prude to a sex-crazed lunatic. As she goes on a rampage through town, Sylvia attracts the attention of Ray Ray (Johnny Knoxville), a sexual healer and tow truck driver in search of the world's greatest orgasm. Their sexual revolution, however, causes a class war in their tiny Baltimore community.
Audience Reviews for A Dirty Shame
Mediocre comedy with a few laughs strewn throughout, A Dirty Shame directed by Pink Flamingos director John Waters should have been much better considering its premise. Unfortunately, the film has a weak script that just doesn't deliver what it should have. I really wanted to enjoy the film, but most of the gags fell flat, and Waters can't seem to construct something memorable here. I will say this, this is far better than the awful mess Pink Flamingos, and he has managed to make something with a bit of humour, but overall due to its script, and lack of effective ideas, the movie as a whole suffers. The cast could have been better as well, and there is no one that stands out. This film should have been much better than what it turned out, and it's a shame because it could have been something really amusing. Aside from a few laughs, the film lacks something to make an effective comedy. I really wanted to enjoy the film, and I can see that this was a film that had plenty of great ideas that was halted due to a lacking script. If the script would have been significantly tighter, with better gags, I think A Dirty Shame would have a very good film. Instead we get a mediocre comedy with mild laughs and so-so acting. The cast is varied enough, but there is just no spark to really make this film take off. A Dirty Shame is a film that has plenty of potential, but ultimately just disappoints the viewer that wants something more out of their viewing experience.

Waters try to make this film a extremely funny and dirty. The thing is: he transform A Dirty Shame in a very silly movie. However, still commit some laughs.

The film as a whole has all the uninteresting raunch you'd expect with a John Waters film, but the mere fact that this isn't a shell shocked nation, and Divine isn't drag queening it up made an unimpressive impact. That the film has a NC-17 rating probably drew in some unsuspecting viewers, and possibly the film was making some sort of statment, but that statement just seemed to be "trying too hard."

A very very VERY weird movie about various sex addicts in different situations of life. This pack of people are lead by character played by Knoxville. This movie was very exadurated in many ways and a bit catchy. I was packing my suitcase to prepare for a trip and I just had to sit down to watch this movie because it was extremely weird.
See Details