Dr. Lamb
(1992)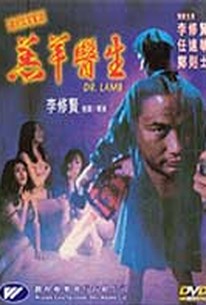 AUDIENCE SCORE
Critic Consensus: No consensus yet.
Movie Info
Popular Hong Kong actor Simon Yam, who had previously portrayed serial killer Lam Guo-wen in a television miniseries, plays his fictionalized counterpart in this gore-soaked exploitation film from producer-director Danny Lee. Starting with Lam's difficult childhood, the story then moves forward to the police capture of Lam after he submits film containing images of a naked woman who appears to be dead to a photo developing lab. The police tactics are quite brutal, but despite beating Lam repeatedly, they are unable to extract a confession until they show his family some explicit photographs he took of his young niece. His confessions are then graphically played out for the remaining hour, with all the sex, blood, and violence which Lee (who also plays Police Inspector Lee here) could fit in, as the catalog of Lam's atrocities is exhibited with an enthusiasm bordering on the voyeuristic. He was working nights as a taxi driver, and used his position to farm female victims from the city's streets on rainy nights, indulging in a penchant for necrophilia, cannibalism, and the photography of the women's dismembered bodies as a souvenir of his activities. The film's success led to a number of so-called "True Crime" films in Hong Kong, mostly following the conventions laid out in Dr. Lamb, although few approach its visceral and graphic violence. Kent Cheng co-stars with Lau Siu-ming and Emily Kwan. ~ Robert Firsching, Rovi
Critic Reviews for Dr. Lamb
There are no critic reviews yet for Dr. Lamb. Keep checking Rotten Tomatoes for updates!
Audience Reviews for Dr. Lamb
Simon Yam goes loco in this wonderful Cat III classic. Truly disturbing scenes mixed with those wacky police and their brutal tactic. First time I saw this, well before I became accustomed to Cat III weirdness it confused the heck out of me. Why were there so many different genres in the same scene. One minute we see a brutal murder scene, played seriously, then there's a "light comical" scene with a dismembered breast. Now I love that crazy crap, but boy, it's not for the faint hearted.
Christopher Brown
Super Reviewer
From these jaded American eyes, the film fails to be a gripping police procedural or creepy look into the mind of a killer. It is successful, though, as a look at how Hong Kong cinema was trying to ape American crime thrillers of the time, down to the lighting and ridiculous police banter. The film is graphic in places, but never believably so.
½
Dr. Lamb is a classic CAT III Hong Kong produced film by Legened Danny Lee and Simon Yam. I have been putting of seeing it for a long time but i did and well at first opinions are mixed... Story of a Taxi Driver who is a Killer by night but get's busted and tells his life story of the people he has murdered. It's a bit more to it than that but just the basics... I must admit i have stronger opinions for this and Ebola Syndrom but Dr. Lamb is full of gross shocking images but made to be funny at the same time. Well acted and Directed and the gore Effects are just WTF??? (I still have yet to see it Uncut and even the Cut version is Gross...) Overall you can find it at any Hong Kong DVD store and watching it for Halloween can be great.
Dr. Lamb Quotes
There are no approved quotes yet for this movie.