What to know
critics consensus
Creepy, provocative, and aesthetically absorbing, Evolution marks a satisfying step forward for director/co-writer Lucile Hadzihalilovic. Read critic reviews
You might also like
I Am the Pretty Thing That Lives in the House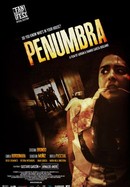 Rate And Review
Critic Reviews for Evolution
Audience Reviews for Evolution
Look, I'll just say this straight up, so none of you come into this with false expectations, don't come into this movie with any hope that you will receive all the answers to the questions this film poses. And, if I'm being honest, the film doesn't really offer any answers whatsoever, so saying that there are more questions than answers is really a moot point when the film doesn't intend to give you any. This is a film that is steeped in symbolism and subtext, they refuse to hold your hand and expect you to put in the effort to come up with your own theory as to exactly what is happening on in this island and what these strange women are doing to these young boys. Like I said, the movie refuses to hold your hand, but I found the entire film to be strangely compelling, even if there's nothing in the way of a conventional narrative. At least the one most people are used to, because there is a narrative here. This young boy, who lives by the sea with his mother, discovers a dead body of boy in the ocean a starfish near its belly. He tells his mother, who in turn tells him that there's no body and the sea makes him see things that aren't there. At this point, young Nicolas grows suspicious of his mother and her strange behavior, constantly giving him medicine, despite the fact that he is not, in any demonstrable way, sick. After an instance where he lashes out and attacks another boy for calling him a coward, he is sent to a nearby hospital for observation. There are only adult women and young boys in this town, so this sets off all kind of red flags. While at the hospital, he receives this injection in his stomach. When he makes his way to the ward, he finds that the other boys have had similar injections given to them. Nicolas, being a little more inquisitive than the other boys, decides to follow the women, who all leave after dark to the beach. When he finds them, he sees them writhing naked on the mud, passing around what seems to be like a newborn baby. This makes a strong impression on Nicolas, who runs away back to his home. He doesn't say this to anybody. Later in the film, back at the hospital, a sonogram is performed on Nicolas, where it is revealed that he's carrying a fetus inside him. A fetus of what, exactly, isn't explained. But Nicolas' mother is seemingly excited at this news. Why is she excited? We never get to know, so don't ask me. Nicolas, while at the hospital, befriends one of the nurses, Stella, who gives him crayons so he can draw, talks to him and, really, is just about the only person who's kind to him. She shows him her back, which has suckers like she's a fucking cephalopod or something. Nicolas notices his mother's suckers as well after she came back home to shower. So it's not like this is a surprise to him. Stella also shows him some pictures of little girls who also had the suckers. I don't necessarily get what they're trying to say with all of these photos, but they're there. What the movie does do well is sort of play with the conventions of body horror and going for something that, legitimately, is a little bit creepy. These women, who knows what they really are, take these kids away from their families, I'm assuming, at a very young age. They raise these boys, feeding them what looks like someone ate a lot of seaweed and puked it up, for the sole purpose of forcing them carry fetuses. If that's not all kinds of fucked up, clearly for the rape angle, then I don't know what is. And I think that fucked up factor is amplified by the fact that, yes, the movie does not explain to you for what purpose these women are doing this. And, while Nicolas managed to survive this scenario, through Stella's help, there are still many other boys still stuck with the women. Nicolas also being very young and unlikely to remember how to get to the place they were being kept suggests that this process will continue on. And I think that, looking back on it, was my favorite part of the movie. This will keep happening regardless of the fact that Nicolas found himself back in civilization, or at least on the way there by way of a boat. The film is certainly trippy and its combination of body horror and Jacques Cousteau (as I saw on a blurb that was used for the trailer) is unique to say the least. I think it's fair to say that there's no movie out there like this, for better or worse. The film is purposely vague and, realistically speaking, it's kind of annoying, but I still feel that the movie does reward you if you're an attentive viewer. It's all there for you to connect the dots. This is not the movie to watch if you're in a mood where you want to be guided through a film's narrative. This is not that and you will be pissed off at the end of this, for sure. With that said, I still thought that this was a good movie, but it's an acquired taste. It's short and it definitely doesn't overstay its welcome, but it's not gonna be an easy movie to like for most. So I can't exactly recommend it because of that. It is on Netflix, though, if you're in the mood for something different.

Beguiling slow-burn low-key horror/scifi.
Quotes
There are no approved quotes yet for this movie.