Freddy's Dead: The Final Nightmare
1991, Horror, 1h 30m
34 Reviews
50,000+ Ratings
What to know
critics consensus
Reducing the once-terrifying Dream Reaper into a goofy caricature, this joyless climax will leave audiences hoping Freddy stays dead. Read critic reviews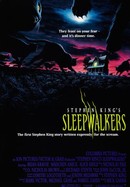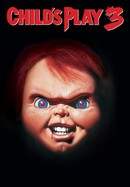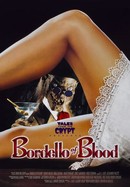 Tales From the Crypt Presents Bordello of Blood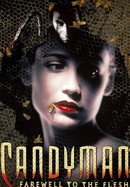 Candyman: Farewell to the Flesh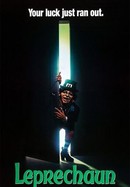 Where to watch
Rent/buy
Rent/buy
Subscription
Rent/buy
Rate And Review
Freddy's Dead: The Final Nightmare Photos
Movie Info
Murderous ghoul Freddy Krueger (Robert Englund) has slaughtered every last child in his hometown. He ventures on to a new location, scouting fresh young victims to hack up with his finger blades. He arrives in a small town in which his long-lost daughter, Maggie (Lisa Zane), works as a therapist for troubled youths. He attempts to recruit her for his dastardly pursuits, but she has other ideas. Father and daughter meet for a bloody showdown that will determine Freddy's fate once and for all.
Audience Reviews for Freddy's Dead: The Final Nightmare
Freddy's Dead : The Final Nightmare was slightly better than the awful Part 5 thanks to the story actually being pretty good, The way it was executed was the problem yet again, It had a good fresh idea but chose unfunny humour that was so cringe worthy it was hard to watch, Too many plot holes don't help the pace of the film, The acting was terrible yet again, Freddy was fun at times but he is reduced to pointless one liners before he kills his next victim in some stupid ways, I did like the ending but it was not enough to save the film, I wasn't old enough to go to the cinema when this came out so I can't comment on the 3D, Just like I said on my review on Part 5 the series should of ended after Part 4.

They really just didn't give a fuck by now. Some bits are pretty funny though. And I'd rather watch this one than the 2nd one.

What was meant to be the final nightmare is actually one of the most disappointing in the series. Now a full on pop culture/horror icon, this was meant to be a fun farewell for Freddy Kruger but that's what's wrong with it, for me. To much fucking around and one liners and not enough brutal kills! Back in Springwood, years after the last movie, and all the kids are missing/dead and the parents and grown ups have all gone insane so it's up to some delinquent kids from a halfway house, including the reveal of Freddy's daughter as a counsellor type, to stop Freddy as he attempts to find a new location to wreak havoc. Like the last movie, Freddy's Dead delves back into Freddy's past, looking into his memories as a bullied schoolboy and abused son which goes some way in explaining his evil nature and origins, although I'd personally not liked to have been given an excuse to show some sort of empathy for something so evil, it's always interesting to look into what made Kruger what he is. The main problem is the Kruger we see here is more about fun and its annoying to see him fucking around on video games(even if he is controlling a victim!) and the film as a whole isn't that great really. The ghost-like town of Springwood and it's mental residents never fully realised and although the twist with the daughter and how he uses her to get into killing again is quite interesting, what should have been a big finale for the film ends up being an unsatisfying one.

This is just awful. "Why?" is all I thought about when I watched this film. Dream Child was already pretty weak, now they made Freddy's Dead which is even weaker. The script was badly written, actors were horrible (except for Englund of course) the plot was pretty much none-existent. Even the cameraman couldn't do a proper job, I was deeply disappointed.