What to know
critics consensus
Free Solo depicts athletic feats that many viewers will find beyond reason - and grounds the attempts in passions that are all but universal. Read critic reviews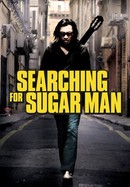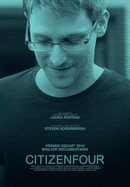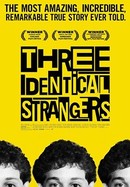 Three Identical Strangers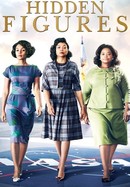 Where to watch
Rent/buy
Rent/buy
Subscription
Rent/buy
Rate And Review
Movie Info
Alex Honnold completes the first free solo climb of famed El Capitan's 3,000-foot vertical rock face at Yosemite National Park.
News & Interviews for Free Solo
Audience Reviews for Free Solo
Without the knowledge that free climber Alex was alive and on stage with the creators when they received their (deserved) Oscar for this, I probably wouldn't have made it through this. During the final free solo climb of El Capitan in Yosemite Valley my palms got increasingly sweaty from the images and the knowledge of the incredible risk. The unbelievable artistic feat aside, this is also the portrayal of a relationship dealing with looming death. One can only hope Alex is done now, his lovely girlfriend would deserve it. Probably the most fascinating, exciting and dizzying documentary ever.

The most intriguing aspect of this documentary for me is that there is something almost akin to an 'observer effect' in what we see here, as the presence of the film crew does threaten to affect the event they are recording and it becomes obvious for us too how all this can only end.

"That's the most magnificent crack on planet earth." This is said un-ironically near the beginning of the third act in the documentary, Free Solo. I have nothing to add to this and no point to make, but I was the only one who laughed out loud at this in the theater and wanted to share. Coalescing the ideas of an unattainable itch that pushes an individual's drive to the (literal) edge and that of the worth of attaining that itch Jimmy Chin and Elizabeth Chai Vasarhelyi's Free Solo presents this quandary of maximizing life in thrills rather than length. Our subject, Alex Honnold, feels no obligation to maximize his life and it is this unique outlook that intrigues us to Honnoldï¿ 1/2(TM)s journey as much as his ability to scale seemingly flat surfaces does. Most would look at what Honnold dreams of doing and weigh the risk versus the consequence and decide the consequence was not worth the risk (easily, I might add), but the high chance of death isnï¿ 1/2(TM)t as great a risk for Honnold as having to go through life knowing he never took this risk that would truly satisfy him. Chin and Vasarhelyi do as much as they can in exploring the psyche of their subject in the process disclosing there were no real emotional bonds formed in Honnoldï¿ 1/2(TM)s childhood, that his father was what might be diagnosed as autistic by todayï¿ 1/2(TM)s standards, and how this lack of affection built the Honnold that exists today. This is countered with Honnoldï¿ 1/2(TM)s first-hand accounts of his childhood which interestingly enough tend to conflict with his motherï¿ 1/2(TM)s perspective. There is no debating Honnoldï¿ 1/2(TM)s brain works differently than most, but it is the level of transparency and care between Honnold and Chin (who is heavily featured in the doc himself) that really hammers home the contrasting feelings of the pros and cons of having the aspiration to even attempt something like free soloing, much less succeeding at it. At twenty minutes short of two hours the film does feel a little sluggish in parts, but the last half hour in which we watch Honnold work to make it up the 3,000 foot granite face of Yosemite's El Capitan is one of the most thrilling sequences caught on film this year; there is no escaping the sweaty palms or shortness of breath. Everything about the sequence is absolutely nerve-wracking even if you know or are pretty sure you know the outcome. The musical score could have very easily gone in two completely different directions here and it would have been nice had the editors chosen to go with a few more wide shots so as to understand the breadth of the challenge, especially in this final sequence, but I understand why they save as much for a certain moment as well (even though they still didnï¿ 1/2(TM)t hold it long enough). As much as Honnold risks and is the center of attention here the documentary crew and cameramen are rock stars in their own right allowing the audience to kind of ï¿ 1/2getï¿ 1/2Â? why Honnold was so taken with this challenge, this need to conquer, by giving us a slight glimpse into the feelings one must experience when coming to the end of such a journey.