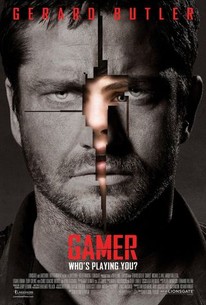 Gamer
2009, Action/Mystery & thriller, 1h 35m
81 Reviews
250,000+ Ratings
What to know
critics consensus
With all of the hyperkinetic action and none of the flair of Mark Neveldine and Brian Taylor's earlier work, Gamer has little replay value. Read critic reviews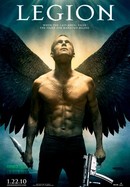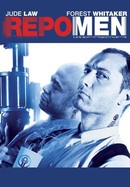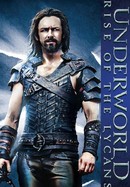 Underworld: Rise of the Lycans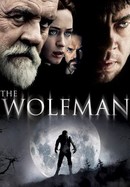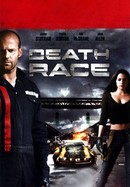 Where to watch
Subscription
Subscription
Subscription
Rent/buy
Rate And Review
Movie Info
Each week Kable (Gerard Butler), a death-row inmate, battles his fellow prisoners in a violent online game called "Slayers," his every move controlled by a young gamer's remote device. To the players, Kable and the other inmates are just simulated characters. But, to a resistance group that opposes the game's inventor, Kable is a critical component of their plan to end the inventor's form of high-tech slavery.
News & Interviews for Gamer
Audience Reviews for Gamer
A film that went way out of the market that everyone expected it to, but it might have shot itself in the foot by doing so. I'm the first to say that when I initially watched the trailer, I most certainly did think that Gamer was going to be another cut/paste Hollywood Action job in the vein of The Condemned or Death Race 2. A very incorrect assumption, but it probably would have done better critically if I was right. In Gamer, "Kable" (Gerard Butler - Dracula 2000, Attila, Reign of Fire, Beowulf & Grendel, 300, RocknRolla, Law Abiding Citizen, How to Train your Dragon) is a convicted felon who takes the opportunity to earn his freedom if he survives through thirty rounds of live-to-air armed combat, he wants to escape so that he can get back together with his wife "Nika" (Amber Valletta - Transporter 2, Dead Silence, Premonition) and they together could raise their daughter. Only catch is, it's not up to Kable to survive, he, along with all other participants in the broadcast death-match, have had their brains altered by billionaire genius Ken Castle (Michael C. Hall - Dexter) so that they can be remotely controlled by gamers from all across the world. Simon Silverton (Logan Lerman - The Butterfly Effect, The Number 23, 3:10 to Yuma, Percy Jackson & the Olympians: The Lightning Thief, The Three Musketeers) is in control of Kable, and he's gotten him through 27 rounds by the time the film starts up. Castle has also performed his nefarious works on others, whom are paid handsomely to be operated by people in a sadistic virtual environment not unlike The Sims. So it's all very interesting and confusing, and makes for a fresh film, but in reality, Kable killing in a simulated warzone people would have made a great Death Race-ish action movie in and of itself; Nika and the way she is used in "Society" would have made a great sci-fi drama all by its lonesome; and the barely-there character of Simon could easily have gone solo in a film where he controls real-life people like a game. Instead these three worlds are all meshed together and it doesn't work as well as it could have. Not to say I don't like Gamer, it's quite a bit better and intellectual than I'd envisioned it after initially viewing the trailer in my Y12 Media Class. Problematic is the fact that most of this intellect goes towards the social commentary of how sick we are that we take pleasure in violence in the media, when the whole marketing campaign ran to sell the film as an entertaining gun-ridden bloodbath. And for the most part that's exactly what it is. Neveldine and Taylor (the kids behind Crank, Crank: High Voltage and to some extent Pathology) still hold onto some of their technogeek wiles and try to insert them into Gamer, which unfortunately can't have the same effect as they did in their earlier, mor light-hearted work. A bit of the old Ultraviolence never goes astray in my books, and though I most certainly did enjoy Gamer, it's multi faceted film styles have all been done better elsewhere. 69% -Gimly

This is a really bad film. The script was so poorly written, Butler's considerable talents were left to wither on the vine.

Gamer offers a promising concept: Gaming now can use real human as the player, in counter strike, if they die, they die in real life. Gamer is a satirical dystopian science fiction that can satisfy all the video gamers that watch it. The film offers great special effects, lots of actions and buckets of blood and gore. However, it could really use some improvement in acting. I love how futuristic the film is, though the messages are of left wing agendas. It's a must see for the geeks.

The film was so so. It reminded me of movies like The Running Man, The Hunger Games, and Death Race. It even reminded me of movies like Johnny Kneumonic and Universal Soldier. It needed a rewrite. Some scenes were way over the top. On the positive, there were some good performances in the film. Gerard Butler was very good in the leading role. Michael C. Hall is a great villain in the film. Logan Lerman was ok in his supporting role, but wish he had more screen time. Ludacris's character reminded me of Ice T's character from the movie Johnny Kneumonic. Also the music in the film was really good. Despite the flaws, the film is still entertaining. I thought it is better than both of the Crank films.
See Details