You might also like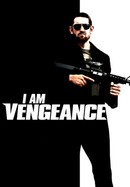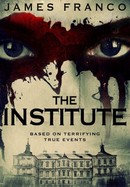 Rate And Review
Movie Info
Lost in the Thai countryside, a young American couple find themselves haunted by an evil spirit. Desperate for a solution, they spiral deeper into a surreal, supernatural world that leads them into a frenzied, terrifying confrontation with pure evil.
Critic Reviews for Ghost House
Audience Reviews for Ghost House
No horror fest would be complete without a movie about ignorant Americans travelling to another country, being disrespectful of its customs and traditions and, in the end, being fucked over by that ignorance. That's what first came to mind when I started watching this. But then, the more I thought about it, the more I thought about the fact of why that is. Why is it that the beliefs and traditions of other countries make for easier horror fodder than, say, the U.S's own belief and traditions, regardless of what they may be. And then I thought of that and the reason is that, quite frankly, the U.S isn't really that interesting in terms of its mythology or whatever sort of spirits may come up as a result of growing up in a country that's incredibly superstitious. You go to China, you go to Japan, you go to Thailand, you go to Mexico and other countries and, when doing research on them and their superstitions, you find that there's a lot of material for ghost stories, a lot of spirits, a lot of legends and myths that could, potentially, make for some really interesting movies. And, seriously, think about it, the United States has nothing like that. I think a lot of it has to do with the fact that a lot of these countries I just mentioned are incredibly superstitious and they take those sort of legends more seriously whereas, in the States, while still being superstitious as a result of it being a mostly "christian" country, isn't as superstitious about those things to the point of them becoming intrinsic parts of their culture. Regardless of that, however, let's move on to the film, shall we? Hmm, where do I start with this movie??? There's no real good place to start. I think it should be obvious, as a result of the rating that I have given this movie, that I did not find this to be good. Like, at all. That's not to say that the movie doesn't have a good enough concept, theoretically. It's nothing that's all that exciting or inventive, but it could have produced some decent B-tier thrills if handled correctly. Basically, the ghost, Watabe, set her house on fire as her husband was having an affair with a young maid or something. The plan worked and the stupid idiot ended up burning herself alive. Ever since then, she's looked to haunt and posses the bodies of young, pretty women in order to do, honestly, I don't know what. That's one of the things about this movie, they make it clear that she wants to drain Julie's soul, but it's never made clear as t why. I know ghost legends rarely make sense in how horror movies portray them, like they don't always do a great job at explaining why that particular ghost is haunting these characters that had nothing to do with what happened to her. But, in this case, the movie does an even worse job than that. It's just like you're meant to supposed to take everything at face value. Why is it that Watabe, the ghost, only seems to haunt blonde foreigners? Why attack people that are unrelated to her past, regardless of what they may have done to her shrine or whatever? All these questions are left unanswered. And, really, given how the movie was, maybe that was for the best. Maybe my search for answers is a futile one. But that's not really why I disliked the movie. I disliked this because it feels like they took everything that people expect of a horror movie, or at least one of this kind, and just shoved everything in there without any real effort or skill. There are jump scares, but they are some of the most flat I have ever seen. The movie sort of randomly jumps between Julie struggling with this ghost, who is draining all life from her until Julie dies so she can take over, and her boyfriend, Jim, trying to find ways to save her. There are ways to pass on the curse to some other woman, by tricking her, which is what these two Brits did to Julie in the first place. I mean, realistically speaking, Julie was incredibly naive. It's nice that they met someone they could be friends with and spend a couple of hours with, but to then trust these people as they entice you with going to the country to take amazing photos is pushing it for me. Again, hanging out in the area near to where your hotel is located is one thing. Going to the country, which is more than likely secluded or sparsely populated, is another. Sorry, bros, we had a nice night, but we're going back to our hotel room. I guess Julie felt she needed to get one up on her boyfriend, as he went off to a strip club while she stayed outside with one of the Brits. Because logic and survival instincts go out the window when you can take revenge on your significant other for a perceived slight. Another thing is the fact that Jim and Julie don't feel like a real couple. They're both acting together, but it's like they exist in different planes. Going on with that, it's like they took two different performances from two different planes of existence and spliced them together to make it look like they were a couple. There's no connection, there's no love, there's nothing between Jim and Julie to make them feel like a viable couple. Or to make me believe that Jim cares this much for Julie that he'd go to the ends of the world for her. In short, Scout Taylor-Compton and James Hebert, Julie and Jim respectively, have absolutely no fucking chemistry whatsoever. They're in love because the script tells you they are, not because sparks flew between the two. Did I mention that the horror sucks too??? I believe I have mentioned that. But stuff happens and you don't really even register or flinch. The horror in this movie is like that savage Kobe Bryant moment, where another playing is gonna inbound the ball but he does like he's gonna pass the ball right at Kobe's face, getting within inches of it, and Kobe doesn't flinch. That's the horror in this movie. This movie is Matt Barnes, the player who was inbounding the ball, and we are Kobe Bryant. In all seriousness, there's some visually cool moments during the climax, but there's some terrible moments as well. Watabe comes out to the real world, she starts attacking people and shit. She jumps on the wall and, supposedly, starts crawling up it, but it looks so bad. It's clear that she's being moved on wires and she's just pantomiming the crawling, but it looks so fucking bush league. Obviously, she's not actually crawling up the wall, but at least make the effort to make it look a little more genuine. The idea, theoretically, is to not be taken out of the movie as a result of moments like this, but this crawling up the wall was laughably bad. In all, this movie was just bad on all respects. I honestly don't even know why it's getting one star. It's not as offensively bad as, say, The Bye Bye Man so, I guess, that that gets it the rating. But there is nothing about this movie that I liked, literally nothing. I mean, as I mentioned, there's some visually cool moments during the climax, but they're so brief that I don't feel they count. Or, even if they did count, that it would add that much to the movie because, again, it really doesn't. This scene I'm talking about is, maybe, 80 seconds long. And this is a movie that runs 94 minutes, so it's obviously not going to amount to much. But, with that said, those 80 seconds are the best part of the film, by a country mile. Everything else, though, is terrible. Lack of interesting characters, no chemistry between the leads, substandard horror that tries to copy what came before without understanding why it worked, among many other issues make this a movie that I wish I could forget through ghost possession. Take me, Satan. Take me and make me forget this movie ever existed. Or, really, I can just do this myself and, in about two or so hours after posting this review, I'd have forgotten the movie. That's the way it should be. Bad movie, so not worth spending your valuable time on. Worst of the month, so far.
Quotes
There are no approved quotes yet for this movie.