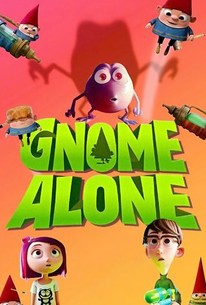 Gnome Alone
2017, Kids & family/Comedy, 1h 21m
2 Reviews
100+ Ratings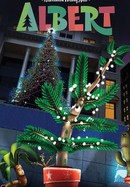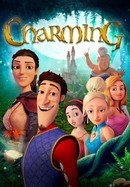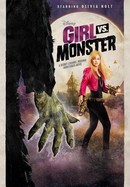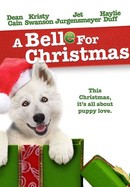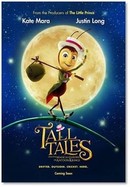 Tall Tales From the Magical Garden of Antoon Krings
Where to watch
Subscription
Rate And Review
Movie Info
A teenage girl moves into a new house in a new town and discovers her house is under attack by underground beasts. After making the discovery, she finds that she and the house gnomes are the only ones who can offer protection to the town.
Audience Reviews for Gnome Alone
I thought that studios that specialize in CG movies would have learned their lessons not to use gnome puns in the titles of their films after Gnomeo and Juliet and Sherlock Gnomes came and went without making much of a splash in the CG market. Looks like it's now time for Netflix's turn (or at least the company that made this movie) to get into the gnome market, which is clearly devoid of quality entries. Does this movie change that perception that gnome CG movies are shit??? The short answer is no, no this movie does not change that perception. I would have said that this continues my search to find a good non-American CG movie, but turns out that this was made by an American studio. And perhaps that's not really even fair to say, because I've seen some French CG movies that are actually good and the United States doesn't have a monopoly on good CG movies, but it's just that it's incredibly rare, for me at least, to see a non-Pixar or DreamWorks CG movie that I enjoy. It really is quite rare. And this goes for American studios as well, doesn't just have to be outside of the west. I need to be a fair man. But, once again, this is just not a good movie. And that's a shame because, I feel, that if Chloe, the lead character of this movie, was handled more carefully by Pixar's team, this could actually be a really fun movie. Perhaps not one of Pixar's best, if everything else about the movie is left exactly the same, but a solid and entertaining diversion, at the least. One of the things that I noticed most about the movie, or that I thought of after watching it, was how few locations there are in the entire movie. The bulk of the movie takes place in Chloe's new home, she moves around a lot and, therefore, she doesn't really a strong core of friends, which is why she gravitates towards the first girls (who are the mean girls, so to speak) who shower her with attention. There's also some scenes at the school and others in the Trogg world. So, essentially, there's like three locations that are used in the entire movie and that's just so weird. The reason I mention that is because, in the long run, this doesn't feel like an actual world. None of it feels interconnected. And I know that might sound like incredibly nitpick-y to a lot of you, and it probably is, but compare this to Coco or How To Train Your Dragon and how those films' worlds are fully formed and interconnected. Really think about it, compare it to this and then tell me that I'm wrong. You won't be able to do it, because you know I'm right. And I get that, of course, when compared to Pixar or DreamWorks, this wasn't ever gonna get a similar budget, so you had to stick to a small set of locations. But it just ends up hurting the movie in the long run. Nothing ever really seems to happen outside of what's going with Chloe, the gnomes/troggs and trying to save the world. I mean, really, this is a movie about Chloe literally saving the world from these monsters that come from another dimension, through this portal underneath her house, and they couldn't really be bothered to include anyone else that wasn't Chloe, Liam, the gnomes and the mean girls, who are more ancillary (even with the keystone Chloe is trying to retrieve from them). That's not really a lot of characters for something as big as 'saving' the world. I'm not saying that there had to be more focus on other characters, but it's just that they don't really give you any sort of context since no one else outside of the characters I just mentioned face any real danger. There's a massive trogg that comes through the portal at the end, it towers over the neighborhood, and you know how the neighborhood reacts while it's happening and the aftermath of this attack? They react by doing absolutely nothing. It might as well have been occurring on a blank canvas, where Chloe's home is the only home visible, because they didn't try to make this neighborhood something worth caring about for Chloe. I suppose there's a decent enough story to be told here with Chloe realizing who her real friends are, but it's handled so predictably bland that it doesn't really end up amounting to much. And the pop music they use throughout the movie is incredibly literal, they explain whatever it is that Chloe may be feeling. When she moves into the house early on, uncertain of her future in another new place that isn't really her home, there's a song playing that fully explains this. When Chloe is feeling happy, there's another song that explains what she's feeling. When Chloe fucks up and severs her friendship with Liam, a song plays about how she messed up. I know this is a kids' movie, but do you really have to be that on the nose with the choice of music? And it's not even like the songs are that good to begin with. They're just bland, safe Disney songs, except it's not a song for a Disney movie, just a B-tier counterpart. It's not like I found the movie to be bad, it's just safe, dull and completely uninteresting. Same could be said about the animation. It's competent enough when it's something the movie wants you to pay attention to, it's like watching a CG Nickelodeon show or something. But, at the end, there's this aerial shot of the neighborhood and it's just so bland and lifeless. And, to me, that's really the ultimate adjective that I can use for this movie. Not good, not awful, just lifeless. Something that was made because it was something they were contracted to do and not because this was a labor of love. I hate to be so dismissive because I'm sure that, for some, this was a labor of love. Yet the final product feels like anything but. I don't know what else I can say about this. I mean I don't really know why I watched this when Next Gen is also available on Netflix and that looks infinitely better than this. I just felt like watching something a little lighter. I definitely should have gone for Next Gen. Like I said before, this isn't good, it's not bad, its flaws make sure that this falls squarely in the below average ranks. So, yea, I can't say that I would exactly recommend this unless you plan to sit your kid in front of the TV while you do something more important. Like get a few hours of peace and quiet or whatever.
See Details