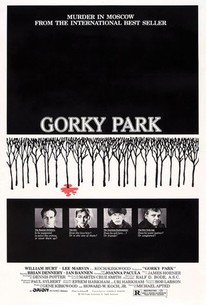 Gorky Park
1983, Mystery & thriller, 2h 8m
27 Reviews
2,500+ Ratings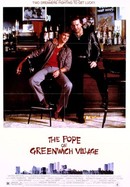 The Pope of Greenwich Village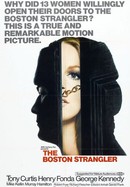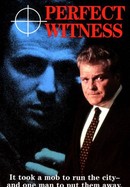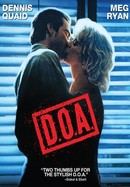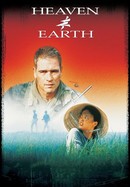 Where to watch
Rent/buy
Rent/buy
Rent/buy
Rate And Review
Movie Info
Soviet detective Arkady Renko (William Hurt) uncovers a vast network of deceit and intrigue when he investigates a triple murder that took place in Gorky Park, a Moscow amusement park. As Renko tries to make progress on the case, it becomes dangerously apparent that the KGB doesn't want this homicide to be solved. He eventually meets American Jack Osborne (Lee Marvin), who offers some clues, but Renko soon realizes that Osborne may be just as dangerous as the trailing KGB operatives.
News & Interviews for Gorky Park
Audience Reviews for Gorky Park
Solid police procedural. The Soviet setting adds a welcome extra layer of intrigue.

Very average. It works but there's nothing to get excited about.

When three mutilated bodies are found in Moscow's Gorky Park, Chief Militia Renko suspects KGB involvement and wants to drop the case. Encouraged to continue by his superior, his suspicions are eventually confirmed but he uncovers a larger plot involving the friend of one of the victims and an American furrier who trades in rare sable pelts. This is my favourite Cold War thriller - despite the fact that it's got nothing to do with the Cold War - based on a great book by Martin Cruz Smith filled with action and intrigue and with a first-rate script by Dennis Potter, bursting with dramatic tension and character nuance. Its best feature is the marvellous casting by Mary Selway; Hurt is sensational as Renko, a brilliantly atypical hero, gaunt and pale-faced, dogged and relentless, drab but passionate, double-crossed and always on the receiving end of beatings, but indefatigable in his pursuit. He's supported by three great actors; the elfin, amazing-looking Pacula as the key witness Irina, the solid, ever-reliable Dennehy as a New York cop whose brother was one of the victims, and the iconic Marvin, in one of his last great roles, as the decadent furrier out to smash the Russian sable monopoly. The all-British supporting cast is equally full of great players, notably McDiarmid as a creepy professor and comedians Fulton and Sayle as a KGB Major and informant respectively. Made prior to the lifting of the ban on filming in Russia, the movie was shot in Helsinki, but Paul Sylbert's production design does a fantastic job of putting us in snowy Moscow, filled with food- lines, little Lada cars and Romanov architecture. Even better is James Horner's fabulous driving score, which ramps up the tension and batters the viewer into submission at all the key moments. Filled with quotable dialogue (when Renko borrows his lawyer friend's gun, the friend says, "It's a lawyer's special issue. It probably won't shoot straight."), great scenes, rich characters and mesmerising performances, this a superb thriller from the sporadically-brilliant Apted (check out his Continental Divide and Gorillas In The Mist as well) that is not to be missed.

Very typical 80s British slow-burn crime thriller, with the Moscow setting and Russian characters just a gimmick. It was filmed in Helsinki, and the protagonist would've made a perfect James Bond, watch it for 80s nostalgia rather than Russian culture.
See Details