You might also like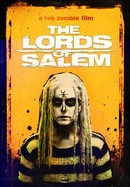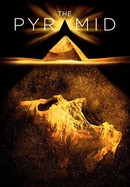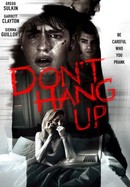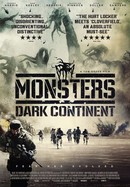 Where to watch
Rent/buy from $2.99
Rent/buy from $2.99
Rate And Review
Movie Info
Thawed from ice after three decades, mutated creatures recovered from a piece of Soviet space wreckage terrorize a group of graduate students on a fishing trawler.
Audience Reviews for Harbinger Down
A better adaptation of John Carpenter's The Thing than the actual 2011 movie, The Thing.

There's two reviews here that point out the fact that this movie's existence is only tied to the fact that it was a showcase for Alec Gillis' practical creature effects and I would honestly have to say that that is an incredibly accurate description of this film. Because, let's be honest here, the story, and setting, borrows heavily from classics like Alien and Carpenter's The Thing, they're isolated with no way to escape and there's tension in the air that causes people to be distrustful of one another. But it's also one that really doesn't make a whole lot of sense. And I don't mean that it's Inception-esque, where you actually have to use your brain a little, but its exposition is just terrible. This does an awful job at setting its own concept and then it does an awful job at expanding upon it. It gets to the point where you literally start to ignore the characters because it's clear they're not really saying anything. The film's acting is nothing special, though Camille Balsamo, who played Sadie, did a decent enough job and Lance Henriksen always adds a certain something to the movies he's in, even if he's not outstanding in them. But everyone else didn't really do anything for me. Reid Collums, who played Bowman, was honestly really terrible. Then again, I don't know if bland and having a lack of charisma makes someone a bad actor. But, honestly, Reid's delivery is terrible. What the film really shines at are the practical monster effects which, realistically, due to the, I'm sure, incredibly low budget this film had, don't end up looking great anyway. Like the designs themselves, like if I had seen sketches of what the monsters would look like, are absolutely excellent. There's some legitimately great designs here and it's just a shame that we couldn't get to see them at their absolute peak. I don't wanna say that it looks cheap, but parts of it look really cheesy. And I'm sure that there was a certain part of the film that embraced that, but it's still kinda sad that we didn't get to see the monsters as effectively as they would've looked with more money. I don't think I can honestly say much else about this film. Demo reel is an appropriate description for this film, let's be fair. It's not much of a movie. Borrows heavily from the classics without really adding much of its own anyway, so I can't really recommend this at all. I'd say this is a bad movie, but at least there's some cool monsters here. That raises the score up a little bit. Still, you shouldn't watch this. I'm sure there's some sketches of what the monsters were meant to look like online that would be far more satisfying than seeing those designs being downgraded to fit into a low budget.