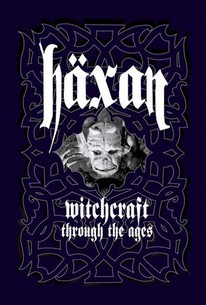 Haxan
1922, Horror, 1h 27m
23 Reviews
2,500+ Ratings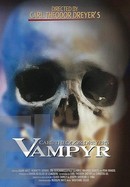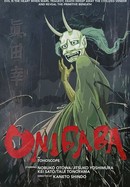 The Bird With the Crystal Plumage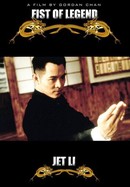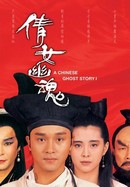 Where to watch
Rent/buy
Subscription
Rent/buy
Rate And Review
Movie Info
A hybrid of documentary and fiction, this silent film explores the history of witchcraft, demonology and satanism. It shows representations of evil in a variety of ancient and medieval artworks, offers vignettes illustrating a number of superstitious practices and presents a narrative about the persecution of a woman accused of witchcraft. The film ends by suggesting that the modern science of psychology offers important insight into the beliefs and practices of the past.
Genre: Horror

Director: Benjamin Christensen

Writer: Benjamin Christensen

Release Date (Theaters): wide

Release Date (Streaming):

Runtime:

Distributor: Criterion Collection, Janus Films, Western Video, Kino International Corp., Vidimax, Grapevine Video, BijouFlix Releasing, Hollywood's Attic, Something Weird Video, Embassy Pictures, New York Film Annex
News & Interviews for Haxan
Audience Reviews for Haxan
Probably the earliest documentary from Sweden, Haxan is a dramatic retelling of the witch hunt throughout the ages, with some fictional and horror elements blended in. It's short and succinct, the special effects and costumes were great too, very enjoyable.

Massively influential to modern filmmakers, Witchcraft Through the Ages narrates a religious view on the theme and belief in witchcraft, satanic arts and other dark and frightening things. Interestingly, the interpretation of the devil and witches isn't what I found to be most frightening, it was the bizarre editing and incredibly basic animation efforts, as if alot of it were made in somebody's basment, making it one of the most visceral and unpolished films I have ever seen. Terrifying to watch not just because its a documentary about Satan, but also because of the convincingly tense and dramatic pacing of the film and an impending sense of doom that the creaters assumingly intended to be experienced. Not perfect, but worth a watch if the themes interest you.

Haxan, which dates back to 1929 is a phenomenal entertaining horror of the time. Based on mysticism, witchcraft, and Satan, this menacing treat is a must watch. It is one of the most entertaining and imaginative pieces of the period. With quite a few laughs through out, and a great score, it's hard to ignore the uniqueness that lies in, Haxan. 3.5 stars ++

Writer and director Benjamin Christensen paints a meticulous picture of witchcraft through the ages in his film (titled fittingly enough), "Haxan: Witchcraft Through the Ages". Part documentary-style narration, part dramatic "passion play", Haxan toys with the idea of a real satan (played by Christensen himself) tempting virtuous people away from their holy christian lifestyles. Witchcraft is seen as the power one acquires from consorting with the devil, and various abilities, such as flying and casting spells are gained from worshipping the dark lord (and 'literally' kissing his ass). Eerie, sometimes shocking, sometimes horrific, Christensen uses light and shadow to his advantage, creating a dark fantasy world made real through the eyes of superstitious and backwards medieval folk. And really, far from glorifying belief in the supernatural, Haxan tells with great sadness the tale of mankinds brutality and mindless terror of the unknown. It's more a warning tale than anything. When we put our faith in supernatural superstitions, we sacrifice scientific knowledge and the analytical process, cutting out anything we've learned from the past. Those who put faith above all else will deny reality if it conflicts with their beliefs. Mankind can revert to the stone age at any time. In order to move forward as a species we must discern with an unflinching eye what is reality and what is fact. To do otherwise is to doom ourselves to the dark ages. Haxan is positively haunting in the spell it weaves.
See Details