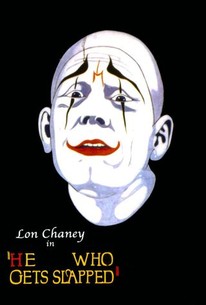 He Who Gets Slapped
1924, Drama, 1h 16m
3 Reviews
250+ Ratings
You might also like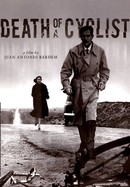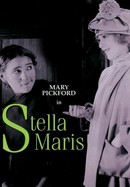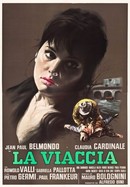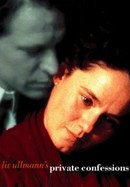 Where to watch
Rent/buy from $0.99
Rate And Review
He Who Gets Slapped Photos
Movie Info
After Baron Regnard (Marc MacDermott) steals both his greatest invention and his wife, scientist Paul Beaumont (Lon Chaney) loses all self-regard and joins a circus sideshow to become the most famous clown in France, known as "He Who Gets Slapped" by other clowns. When Paul falls in love with bareback rider Consuelo (Norma Shearer), she and her partner, Brazo (John Gilbert), mock him. He is heartbroken, but determined to shield Consuelo when Regnard shows sudden romantic interest in her.
Audience Reviews for He Who Gets Slapped
Based on a play from Russian author Leonid Andreyev, 'He Who Gets Slapped' has some very dark themes - humiliation, adultery, betrayal, exploitation, and sadistic glee at someone else's expense. Lon Chaney stars as a scientist who early on suffers in two ways: his discoveries are stolen by his benefactor (Marc McDermott), and then his wife (Ruth King) tells him she's leaving him for the same scoundrel. Humiliated in public and private by being slapped and laughed at, he retreats from his life and takes up a career as a clown. His act? Being slapped and abused by 60 other clowns, much to the merriment of the audience. (Of course!) It's a kind of ridiculous plot device to get him into this position, and then for his benefactor to cross paths with him five years later, but if you can suspend disbelief, you'll probably enjoy the film for its performances. You see some of the worst of human behavior shown in unflinching ways, and Chaney is the perfect guy for the part. He's fantastic, and to see him dressed up as a pathetic, bitter clown is something else. The film also includes Norma Shearer early in her career (just 22 years old); she plays a new performer to the circus. She begins having romantic feelings for her fellow horseman (John Gilbert), and there is a lovely scene of them out on a picnic, the charm of which helps lighten the tone of the movie. Shearer is so pretty that she also attracts Chaney (who we feel sorry for), and McDermott (who we hiss at). Love and self-sacrifice are the best of human behavior, and provide a counterbalance to the rest of the film. Another aspect I found interesting was that it reminded me of a couple of Chaney's later films in the 1920's that I had seen before, both directed by Tod Browning. 'The Unknown' (1927) also takes place in a circus, and in one of its best scenes, features Chaney's horror and angst to being laughed at. 'Where East is East' (1929) also features 'murder by using a wild animal', though in that film, it was a gorilla, and here, it's a lion. It's interesting that these themes were recycled, and perhaps a testament to the power of their darkness.

<i>"In the grim comedy of life, it has been wisely said that the last laugh is the best."</i> So speaks the straightforward opening statement, which immediately reminds me of something: Released along its superior counterpart <i>The Last Laugh</i> starring Emil Jannings, <i>He Who Gets Slapped</i> is Sjöström's second U.S. feature film after the very little famous and now partially lost <i>Name the Man</i>. The legendary Lon Chaney is the central character used to rise some questions about the human nature to the surface while embodying other human virtues. "HE" is a martyr that is willing to sacrifice himself for others out of love. While being an idealistic personification, it is not an impossibly unrealistic one, like a symbol of any dignity left in the human heart. He was betrayed by a Baron since his scientific studies were stolen, so he is forced to start a new life, that's right, as a clown. As exaggerated as this may seem, this new occupation suits a purpose, and besides, the original argument is based on a highly regarded Russian play. It is one of the most hard-to-watch emotional and psychological character destructions cinema has offered, and yet one of the best, even if it doesn't reach the height of Janning's German films, including the overwhelmingly powerful <i>Der Blaue Engel</i> (1930). The role of the clown is used to ask the audience what is it in human nature that makes people laugh at the physical, emotional or psychological humiliation of others. What is it that makes it an instrument of comedy that causes that involuntary reaction in us called laughter? However, that's the purpose of clowns through a generalized scope of society, up to the extent that "clown" is today used as a pejorative term. It turns out, however, the shocking truth that a clown can also have feelings. It is extraordinary the degree to which we can objectify a person because of a role he/she decides to assume. "I don't drink with clowns." These barons are even confusing entertainment acting roles with social strata!!! So the clown role was also a good motor not only for making the life transformation of HE (Lon Chaney) all the more drastic, but also for transmitting suffering. The film makes the viewer intentionally suffer, which is a bold move, and even more considering the optimistic times of Hollywood's Golden Age. Of course, silent Hollywood was invaded by a shocking amount of renowned foreign names mainly from France, Germany and Sweden that became directors, being Sjöström one of them, so this allowed the Hollywood industry to acquire several perspectives for finally standardizing it to its classic melodramatic formula that respectfully emphasized family values during the 30s. So the 20s were a battlefield of thematic experimentation. That also helped big names like Lon Chaney, Norma Shearer and John Gilbert to propel to stardom. They were already big by the time. However, Lon Chaney shines with an extraordinary, multifaceted performance as a frustrated scientist, social outcast, humiliated human being, and a laughing clown. He is truly extraordinary. Finally, we have the unusually shocking definition of vengeance from Sjöström, not to say straightforward, which shouldn't surprise us since the vengeance dilemma that was present in <i>A Man There Was</i> (1917). The whole show acts as a tragic essay of human prejudices in modern society, making references to the entertainment industry and the criticisms that can come out of it. Sjöström brilliantly causes several emotions in the audience, perfectly timed independently from each other, like a truly complete emotional roller-coaster: indignation, anxiety, romance, comedy, suspense and sadness, in that order. His delivery of his ideas is unapologetic, which makes him a brave filmmaker that never hesitated to fully utilize the art form. Extremely recommended, very undervalued, <i>He Who Gets Slapped</i> is meant to move all hearts of the people who see it, with maybe one or two emotional slaps in the process! 95/100

the story is wack but lon chaney rules
Quotes
There are no approved quotes yet for this movie.