What to know
critics consensus
Held together by a gripping lead performance from Elisabeth Moss, Her Smell is challenging and admittedly uneven, but ultimately worth the effort. Read critic reviews
You might also like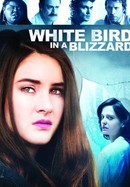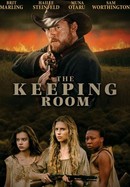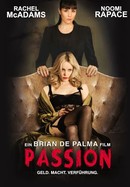 Rate And Review
Movie Info
Becky Something is a talented but self-destructive musician who seems determined to alienate everyone around her -- even at the cost of her own band's success.
Critic Reviews for Her Smell
Audience Reviews for Her Smell
Moss is in top form here, utterly fearless in the way she disappears into this character. The movie itself is good, if also a bit too long and unfocused.

While I'm hesitant to say it outright stinks, Her Smell is fairly pungent and may cause some allergic reactions. In an alternate reality where Hole is inexplicably more popular than Nirvana and Kurt Cobain is a responsible (and quite less dead) father, Courtney Love is still an interminable disaster of a person. Her analog comes in the character of Becky Something (Elisabeth Moss) a narcissistic drug addict, mystical matron of music, and our "protagonist". The main attraction of the film is watching the bipolar abuse and hysteria Becky heaps upon everyone around her. We get it in spades as Moss channels Gena Rowlands by way of Robin Williams by way of Isabelle Adjani. Her performance is fascinating, hilarious, and occasionally very, very obnoxious. As for nearly every other aspect of the film, let's just say it couldn't end quick enough. Far be it from me to criticize the authenticity of this movie's rendition of femme punk as I am neither female nor a person who adorns themselves with Urban Outfitters clothing to signal my anti-authoritarian sentiments, but the music was poser bullshit. And I don't mean the score that seems to have been played completely through a low pass filter. I mean the god-awful ersatz-Liz Phair stage pieces. I know I'm no aficionado of L7 or The Slits, but I worship PJ Harvey, and I grew up on a steady diet of The Breeders and Sleater-Kinney. You'd have better luck at getting me to sit through an album by The Donnas than another minute of the original songs in this film, and I'll go G.G. Allin on anybody who would force me to listen to The Donnas again if that's any indication of my disdain for one of the cringiest soundtracks this side of The Apple. In the already disproportionately low amount of decent musical dramas that succeed in exhibiting fresh, inspired, or even timeless music, the songs in them, almost without fail, came from the ground up and weren't just reverse engineered to fill in the gaps in the script. The compositions found herein are poorly constructed, ill-timed, anti-climactic, and actively undercut Becky's credibility. So much of the character dynamic hinges on how everyone sees her as this songwriting savant, a musical icon that they must cater to, yet every time she shows out it's like a heroin junkie reciting teenage Xanga posts over two chords (if that). Maybe all the characters just have horrible music taste and the drugs are making them sappy? I get that punk aesthetic eschews sophistication and ability at the altar of attitude, but even by those standards the music is underwhelming. Director Alex Ross Perry stated "I wanted to make the movie where the people that think 'women in rock ends in the '70s' would look at this and go, 'Oh, well, this is filth, I hate this kind of music, I hate these kinds of mean, vulgar young musicians who can't carry a tune.'" I guess that includes me, even though I don't hate that kind of music or young musicians - I just think the music here is forgettable trash. Compare it to Brady Corbett's Vox Lux which has a thematic Venn diagram with Her Smell closely resembling an Oreo cookie. By the time we've reached the end performance with Natalie Portman's character, we have seen how virtually all of the tragedy and vice in her life has calcified her into this vapid electro-peacock, mindlessly gasping out banal pop music amidst laser lights and aerobics, completely divorced from reality, and a shell of who she was - deader than if she had died all those many years ago in her school shooting - yet she is a capitalist symbol of success. In this instance, Becky's arc turns her from a narcissistic trash diva into a slightly more grateful and humbled trash diva, and it's great for her career. If you want to take this post-modernist reading, it would overtly follow that you have to be a boisterous self-serving dumpster fire to garner public accolade and be a successful musician. If that's the point, they're leaving out the part where you have to work diligently, know the right people, and get incredibly lucky - none of which seems to have been necessary for Becky's rise to stardom. If the point is not to comment on the nature of success and just to focus on the human element behind prominent artistry, the movie does a damn good job of leaving out how to empathize with Becky as a human. Sure we can sympathize with her character for the obstacles that she encountered on her journey through the music industry and the personal subterfuge created by stardom, but at the end of the day she's still this crazy, violent, irresponsible, and self-serving hack. I don't know about you, but I have a hard time relating or caring at the end of such a wretched train wreck, especially knowing she's probably going to slide right back down into the gutter sooner or later. If Perry had thought to truncate every scene by about 30% it would have been much more worth the watch, but it just goes on forever at a drunkard's pace. Then there's an outburst, and a quiet moment, and Moss starts squeaking another emo song out, and everyone stares in poignant silence. And speaking of bad timing, for the film being such a nonchalant female-centric film, it's terribly ironic that the most contemplative (and easily strongest) music performance in the film is a stripped bare rendition of a song by none other than that bastion of female empowerment himself - Bryan Adams. You can't make this shit up! Unless, of course, you're Alex Ross Perry, and you're making Her Smell. I wonder if he purposely named it that so that every time he referred to production he could say "I'm currently making Her Smell, and it's getting me really excited. Once you've experienced Her Smell you'll wonder where Elisabeth Moss has been all this time. Her Smell will not easily be forgotten. I'm sure some of the critics will turn up their noses at Her Smell, but I'm making Her Smell for all the right reasons."
Quotes
There are no approved quotes yet for this movie.