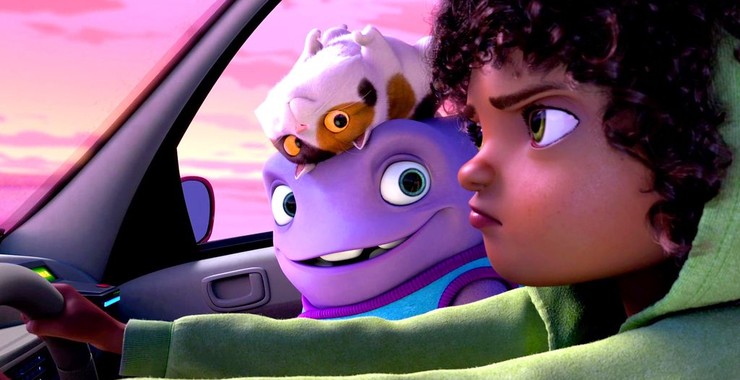 TRAILER 2:29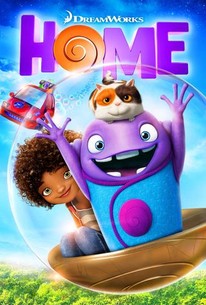 Home
2015, Kids & family/Sci-fi, 1h 34m
139 Reviews
50,000+ Ratings
What to know
Critics Consensus
Colorful, silly, and utterly benign, Home is a passable diversion, but there's no shortage of superior animated alternatives. Read critic reviews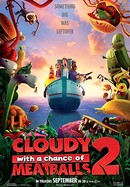 Cloudy With a Chance of Meatballs 2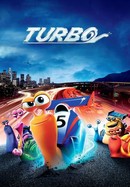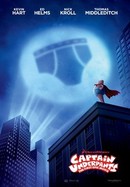 Captain Underpants: The First Epic Movie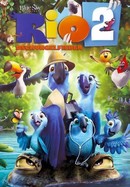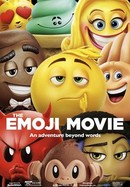 Where to watch Home
Rent/buy
Subscription
Rent/buy
Rent/buy
Watch Home with a subscription on Netflix, rent on Amazon Prime Video, Apple TV, Vudu, or buy on Amazon Prime Video, Apple TV, Vudu.
Rate And Review
Home videos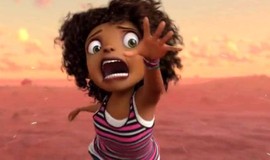 Home: Official Clip - Fixing My Mistakes
CLIP 4:25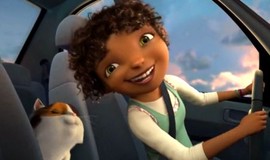 Home: Official Clip - Boov Do Not Dancing
CLIP 2:21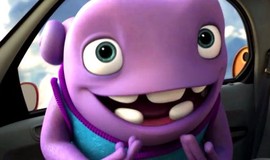 Home: Official Clip - The Interrupting Cow
CLIP 1:36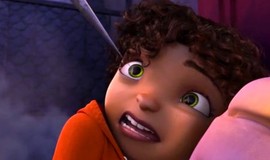 Home: Official Clip - Eiffel Tower Chase
CLIP 3:19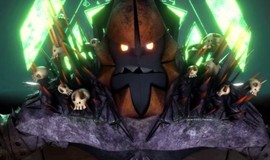 Home: Official Clip - The Gorg Attacks
CLIP 3:06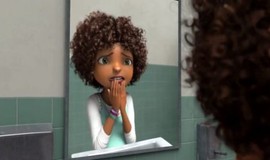 Home: Official Clip - Bathroom Break
CLIP 3:00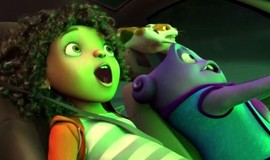 Home: Official Clip - You Lied to Me!
CLIP 3:10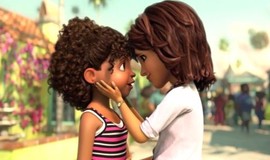 Home: Official Clip - Tip Finds 'My Mom'
CLIP 3:03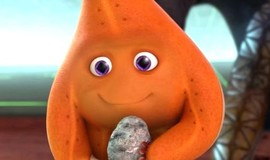 Home: Official Clip - The Lonely Gorg
CLIP 3:55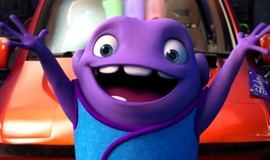 Home: Official Clip - The Slushious
CLIP 3:22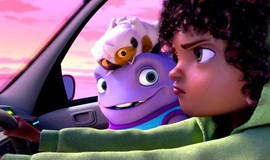 TRAILER 2:29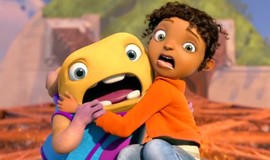 TRAILER 2:30
Home Photos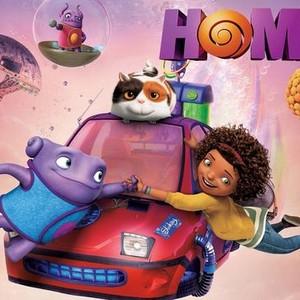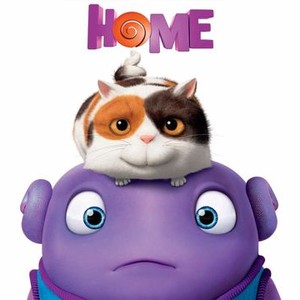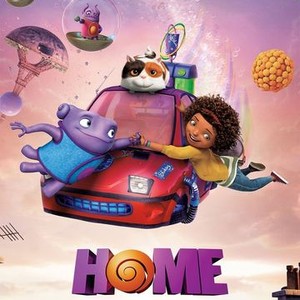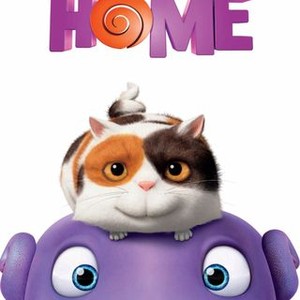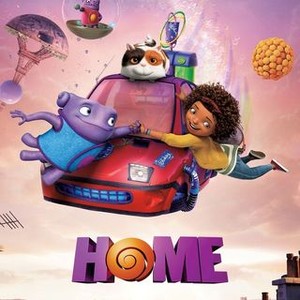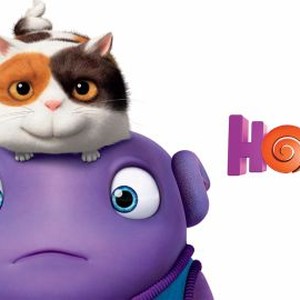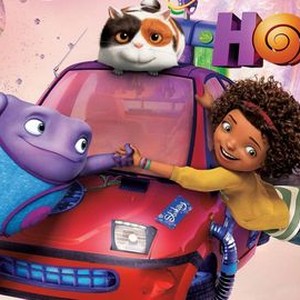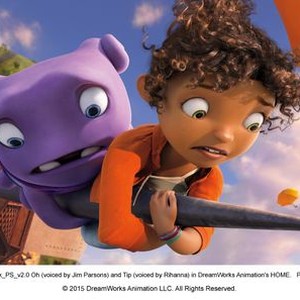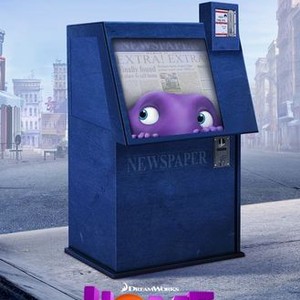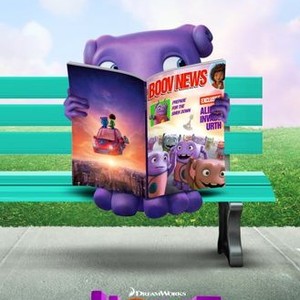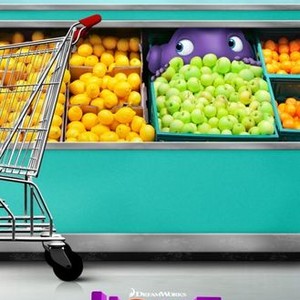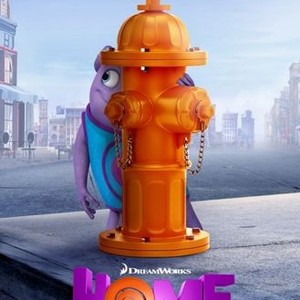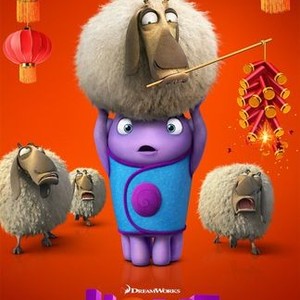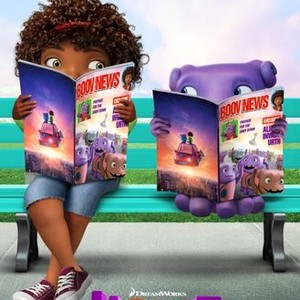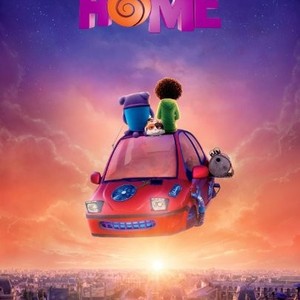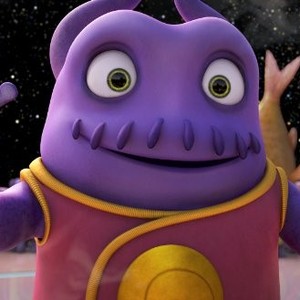 Home (2015)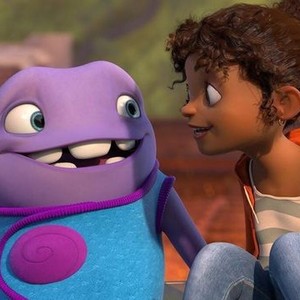 Home (2015)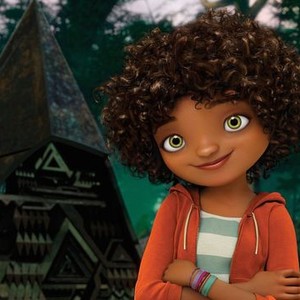 Home (2015)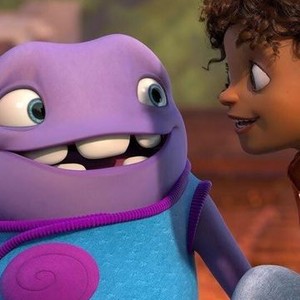 Movie Info
After a hive-minded alien race called the Boov conquer the Earth, they relocate the planet's human population -- all except for a little girl named Tip (Rihanna), who's managed to hide from the aliens. When Tip meets a fugitive Boov called Oh (Jim Parsons), there's mutual distrust. However, Oh is not like his comrades; he craves friendship and fun. As their distrust fades, the pair set out together to find Tip's mother, but, unbeknown to them, the Gorg -- enemies of the Boov -- are en route.
Rating: PG (Some Rude Humor|Mild Action)

Genre: Kids & family, Sci-fi, Adventure, Comedy, Animation

Original Language: English

Director: Tim Johnson

Producer: Mireille Soria, Suzanne Buirgy, Christopher Jenkins

Writer: Tom J. Astle, Matt Ember

Release Date (Theaters): wide

Release Date (Streaming):

Box Office (Gross USA): $177.3M

Runtime:

Distributor: 20th Century Fox

Production Co: DreamWorks Animation
News & Interviews for Home
Audience Reviews for Home
"Today is best day ever." Not only is it Christmas, it's also the beginning of a wacky alien invasion in the family comedy Home. The story follows a misfit alien named Oh who becomes an outcast among his people and teams up with a lost human child, agreeing to help her find her mother who was relocated during the invasion. Jim Parsons, Rihanna, Steve Martin, and Jennifer Lopez lead the voice cast and give strong performances. And the animation is really good, with some interesting designs for the aliens and their technology. Also, the humor is pretty funny; featuring a lot of fish-out-of-water jokes and word puns. However, the music (mostly by Rihanna) is extremely intrusive and takes the audience out of the film. Additionally, the conclusion is a little contrived and overly simplistic. While Home is not without its problems, it's entertaining and delivers plenty of laughs.

People always talk about the great Disney or Pixar films that come out every year, and if another animated film comes along that doesn't live up to those standards, they disregard it. Sadly, I think that this very underrated animated film will be forgotten about very soon, and it definitely should not be. "Home" tells a very simple story of an alien race that wants to inhabit earth. With the best intentions, they do not realize they are ruining the lives of the humans. When one rogue "Boov" (alien) meets up with a little girl who is left behind, they form a bond and hilarity ensues. I must say, this film is much funnier than I was expecting it to be. I was busting a gut quite a few times. No, nothing wholly original happens during this film, but the fact that the jokes feel fresh and the emotion is all intact, I had a blast. "Home" is a fun little gem that I really recommend to all ages, especially kids. Fun little surprise of a film.

This is a movie that certainly means well, it's sweet and it's, honestly, one of the most harmless films you could show your children, if that's what you go for, instead of showing them quality films. So, yes, the film means well. But, as the cliche goes, the road to hell is paved with good intentions. Perhaps that's a little strong to say, but this film is really no better than either of the Despicable Me films. The only difference is the fact that, at least, this film doesn't have insufferably annoying mascots like the Minions. But, in terms of quality, there's nothing much separating those two films from one another. I have to give the nod to this film over Despicable Me if only for the fact that Despicable Me, at least the first one, was very positively received and even compared to Pixar films. Expectations were, at least, a bit more realistic when it came to this film. I know that's a shitty reason to give one film the nod over the other, but I also genuinely enjoyed this than either of the Despicable Me movies. I think this film succeeds at mostly building a sweet friendship between the two lead characters and it actually feels earned. It doesn't feel forced or contrived, like you would see in so many of these films. But the fact that the film is sweet does not make up for the fact that it's probably a very generic story and even more generic execution. This is mostly meant as a diversion, more than anything else. It's clearly not meant to compete with the Toy Storys or the How to train your Dragons of the world. Not saying that this film was easy to make, because it was anything but easy, but it feels like there wasn't as much effort put into this film as, say, other DreamWorks animated films. This, and other films like the Croods or Turbo, are clearly B-team offerings from DreamWorks. It's obvious that they don't consider this to be a top-quality project and that is evidence by the execution of the film. There's just not that much effort put in here, I think they just what's absolutely essential in order to make sure the kids are distracted, but they don't go all out like they did for How To Train Your Dragon 2. Look at those two films and tell me that I'm wrong. I'm not saying that they were intended this way, but you can sort of notice when they're really into a project and when they're not. And this is one of those films. I suppose the film is colorful enough and the animation is more than solid, but it takes more than that to make a good movie. It just plays out pretty much exactly the same way one would expect. And that doesn't necessarily mean that a film will be good or bad, but it's far more noticeable when the film isn't good, as it was here. I've seen plenty of predictable movies that I've enjoyed. I just don't think the film is really that funny. There's some real bad jokes. Like, for example, the alien species are called the Boov. So during one scene, when Oh is listening to pop music, his body starts to dance involuntarily. Tip, noticing this, said, and I quote, 'shake your Boov thang.' You know, cause Boov rhymes with groove. That was a pretty terrible joke honestly and it's not the only one in the film that's like that, it's just the one that comes to mind at the moment. The voice acting is fine, Jim Parsons is pretty good and Rihanna had some terrible moments at the beginning, where she showed no life or personality whatsoever, but she got better as the film went on somehow. It's not that the film doesn't have its moments, it's just that they're few and far in between. The movie will definitely entertain the kids and some adults, but there's no denying that there's a vast number of animated films that are vastly superior to this. It's a nice little diversion, but it's nothing that will stick with you for a long time. It's a middle-of-the-road animated film and I don't think anyone can really deny that if they watch this. I wouldn't recommend it, however. I'm sure Inside Out is still in theaters, so take your kids to see that instead.

Home is one of Dreamworks Animation much more lazier projects, one that doesn't take any risks and feels like we've seen a thousand times. The story is about an alien and little girl becoming friends during a generic quest, and I really am tired of seeing the same boring road trip bonding movie that goes the exact same way as the rest. They don't like each other, then they do, then they fight, then they reconcile and are friends again. It happens all the time, and we are sick of it. It didn't have the power of the other friendship Dreamworks has created, most notably Hiccup and Toothless. The voice cast was absolutely nothing special. Jim Parsons is a great comedic talent, but his character here is nothing more than an animated version of Sheldon Cooper. He is a quirky alien who doesn't understand our customs, and he never really did anything to stand out from his other roles. Rihanna is just here because they want to appeal to the younger crowd, which would be fine, but they play so much of her music that it almost felt like a ad for her new album. It became kind of funny at times, and not in the good way. I enjoyed Steve Martin's character as the alien leader Captain Smek, he was just so wacky and dumb that it perfectly fit Martin's humor. animation was very good, but still one of their more kid friendly animated films like Mr. Peabody and Sherman. I feel like Dreamworks has been declining in quality the past few years, with the exception of the phenomenal How to Train Your Dragon films and I even enjoyed The Croods. I just want them to take more risks and try new things like they used to. I wasn't really a fan of this film, but its harmless and kids will dig it. But for adults, I wouldn't hold your breath if your awaiting one of Dreamworks more mature films.
See Details