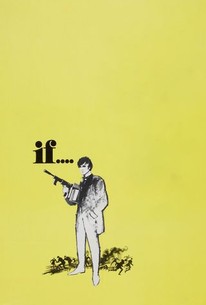 If...
1968, Drama, 1h 51m
49 Reviews
5,000+ Ratings
What to know
Critics Consensus
Incendiary, subversive, and darkly humorous, If.... is a landmark of British countercultural cinema. Read critic reviews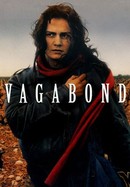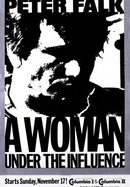 A Woman Under the Influence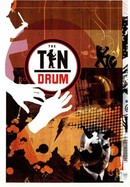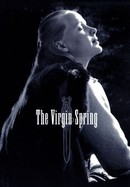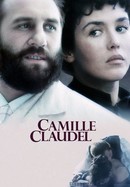 Where to watch
Rent/buy
Rent/buy
Rent/buy
Rate And Review
Movie Info
Teenage rebel Mick Travis (Malcolm McDowell) returns to his upper-crust English public school, caught between the sadistic older boys known as the Whips and the first-year students, known as Scum, who are forced to do their bidding. The petty thefts and anti-social behavior of Travis and his two henchmen, Johnny (David Wood) and Wallace (Richard Warwick), soon attract the attention of both the Whips and the school's out-of-touch administration, and lead to an unexpected showdown.
News & Interviews for If...
Audience Reviews for If...
Lindsay Anderson's middle finger

"If I go insane, please don't put your wires in my brain." I figured Pink Floyd was the way to go, because, wow, this film is about as weird a piece of '60s counterculture as psychedelic folk and rock, and Pink Floyd's "If" came out in 1970. That's right, people, this film is that old, and if that's not enough for you, it's Malcolm McDowell's film debut, which I should tell you that he's always been into pushing boundaries when it comes to portraying kids as the creeps they truly are. Mind you, not every creepy kid acts on a school shooting or anything like that, but the fact of the mater is that I'm wondering if the sequel to this film is really "O Luck Man!", or "A Clockwork Orange". It's an understandable misconception, because, come on, let's face it, Lindsay Anderson's "Mick Travis" trilogy has to be respected for having the audacity to admit that Malcolm McDowell played the same character throughout the height of his career. Shoot, in that case, you can forget the "trilogy" title, because as many films as McDowell has been involved in that are shockingly similar to this one, we're looking at a bona fide "Mick Travis" franchise here (I'm sure the spin-off TV show would make HBO cringe), and it all started with this. I suppose this is a fair way to kick off the saga, although the film does seem to have a little trouble figuring out what it's doing at times. I'm not saying that this artistic endeavor gets to be a little uneven with its style, but even its occasional alternations from a colored palette to black-and-white proves to be jarring, about as much as the more recurrent issue of thematic storytelling's either getting too direct to be subtle, or often getting too subtle for more over-the-top plotting touches to feel effective as satire, or fit into the more grounded aspects of the narrative. This film does not expend depth for the sake of thematic value as much as it perhaps could have, what with the generally solid characterization and acting, but a sense of humanity remains rather shaken by a satirical placement of style over substance that isn't even particularly even. Even greater unevenness rests in focus, as the film bloats itself with some subplots and branches that feel either a tad inconsequential or rather overblown, due to storytelling's finding difficulty in prioritizing the degree to which it focuses on its layers. Really, the structure of this plot is all sorts of overblown, as it's predominantly reliant on filler and meandering material to slowly, but surely unravel a narrative that just ends up coming out to be a whole lot of nothing, punctuated by bite. That's fine, I suppose, as there is enough color to storytelling to keep entertainment value adequate throughout overlong and meandering plotting, but things really start going downhill when that entertainment value lapses under dry spells, of which there are many to bland things up, and sometimes simply bore. At the very least, the cold direction further thins down resonance that is always challenged in this generally well-crafted, yet thoroughly flawed artistic effort. The final product is rather underwhelming, but it is indeed pretty enjoyable, challenging your patience, then securing it enough for you to embrace, if nothing else, the ideas behind this project. A satirical study on youth's non-conformity's evolving into savage resistance against harsh peers and a questionable education system, this black comedy's plot concept is problematically driven by meanderings, yet still intriguingly worthy and chillingly daring, as well as surprisingly original, at least in its interpretation. Lindsay Anderson's direction intentionally carries a sort of distinctly British and abstractionist chill to its atmosphere that feels pretty limp, and does a lot to hold back the final product's engagement value, and yet, there's still something inspired about the directorial efforts here, for although style is even uneven, when it bites, it livens things up a considerable deal, while moments of realization to more subdued storytelling all but resonates. There's a certain entertainment value throughout this nonetheless often bland film, as there's almost always something for Anderson to soak up with his thoughtful storytelling and subtly sharp style, whose sense of nuance is aided by Anderson's work with a solid cast of talents. There's a certain lack of humanity in this film which is often too intensely focused up its stylistic and thematic value, so there's not much material for the performers to work with, but whether it be distinguished veterans or then-up-and-coming and now-distinguished young talents, most everyone delivers on pretty thorough charisma, if not more human layering than what is offered in David Sherwin's script. If this film has nothing else, it has an artistic confidence that is very charming, and sometimes about as effective as it can be in a film so slow and thin in focus, particularly within a script that, as irony would have it, is about as notable as any strengths, just as it is as notable as any flaw. For every misstep, Sherwin turns in a highlight, whether it be within a wit that, when backed by a realization in tone for this black comedy, amuses, sometimes outstandingly, or within offbeat characterization and set pieces that combine with an already thematically harrowing plot in order to bring the final product a uniqueness which makes the value of this effort a little easier to embrace. What keeps the final product from falling as memorable is largely thought-provoking themes, although the thematic value is not the only thing which holds your attention throughout a bland, but ultimately well-stylized and biting satire. In the end, an uneven style at least keeps consistent in dehumanizing this character study, while focal unevenness derives from a defining structural dragging that is made all the more challenging by the directorial dull spells which render the final product underwhelming, but through generally confident direction, charismatic performances, and clever writing which does an adequate deal of justice to unique and daring subject matter, Lindsay Anderson's "if..." stands as a reasonably engaging and sometimes engrossing black comedy, despite its misguided spots. 2.5/5 - Fair

Lindsay Anderson's "If...." is a sly, confident film about anarchy. Not necessarily enjoyable but certainly always interesting. Anderson's use of color theory works well. The scenes that are shot in color (majority of the film) show the boys rebelling against the predetermined set of rules (man made or natural) either externally or internally and the scenes shot in black and white are the boys complying to those same sets of rules (but usually in a more naturalistic sense, ex: cooking). Malcolm McDowell is excellent here in his first screen role. "If...." works better as a time capsule film because it's commentary has lost some of it's bite, but it's still very much worth your time and attention.

9.4/10 I'm pretty sure that there's not one human being that hasn't - at least once- been overpowered by the intense, seductive force that is desire. It rests within all of us; and it's easy to succumb to it. Those things which we desire are often distant, and we are told that they are rewarding, so maybe this is why we make it our personal goal to acquire them in some shape or form. Desire is a common theme in literature, film, and life alike. And if desire itself is a rather strong, recurring thematic element in film specifically, then Lindsay Anderson's "If...." is most certainly a masterpiece. I don't think that many can argue with that. It is a showcase for characters that we can relate to because they desire what we either have or, as the case may be, also desire as much as they do. The film's set-up is intelligent as far as its themes go. The story is centered on Mick (Malcolm McDowell, in his first big-screen role), a British student of an equally as British all-boys private school. Mick is one of the three boys that refuse to conform to what the others do. Everyone else is peaceful and they do not question the judgment of the "Whips"; at least not out loud. McDowell's character, Mick, is typically fearless; and would stare one of the Whips in the face, and then spit in it with ease. He's that kind of person, and so are his friends. The earlier scenes in the film are intended as build-up. There are many shots of the school itself, and many sequences involving the daily activities that occur in that very building; and I enjoyed this while it lasted. And then, the film got dark, and I got sad, but not too sad. The higher-authority juniors, who are called "The Whips" (as I mentioned them earlier, you deserve such an explanation), have had enough with Mick's behavior. They cite him and his friends as a "bad influence" on, what I presume to be, the younger students. I highly doubt that; and so does Mick and the gang. Mick is fed up. When the Whips finally loose it and punish him and his friends for their lack of conformity, he goes way beyond his typical boundaries. From this point on, I watched in both horror and fascination; with a little bit of sheer admiration put in there too. I'm not going to spoil what happens in the film's concluding chapter, but there is violence involved. The film would have lost its message if the violence was glorified, stylish, or as I probably predicted; more violent. Instead of any of the three, we are shown violence that is heartless and cruel. Nothing is glorified; and people don't die long and grisly deaths. They just fall down, the characters with the killing-machines enjoy it, and we watch as it all unfolds. In this way, the film is somewhat of an assault; but a damn good one at that. Malcolm McDowell is one of my favorite actors. He has, no doubt, been in his share of pure shit ("Caligula", etc.) but when he brings his A-game, well, he really packs a heck of a punch. Here, he plays Mick as yet another one of his complex, multi-dimensional social misfits. Mick knows not how to live in the world that he was born in, and he doesn't want to; this is why he rebels against not only his school, but society as a whole. I don't admire his actions, and why should I? However, I like misfit characters that rebel, and McDowell's performance had be hooked; and that hook never wanted to let go. Besides...I was happily there; entranced, intoxicating. Feeling the movie as it was meant to be felt. So there you have it. "If...." is a sad, intelligent, beautiful, and often darkly comic British drama masterpiece. When it finished, I stuck around for the end credits; not because I wanted to, and not because there was anything entertaining going on during them, but because I didn't know what to say. I didn't know what I was feeling. I had just witnessed men (and a woman) lose their humanity. I felt for them; and the film ends on a note as if there were to be a sequel that followed. I have done some Internet research, and apparently I am right in assuming this; Mick's exploits created a trilogy. Maybe I will watch them to see if they can hold a candle to this one. I doubt they can. Few films are created with enough raw ferocity and a sense of thematic rebellion. But that's why "If...." is so darned special. And to seal the deal, "If...." also features grade-A surrealism. I wasn't expecting this, but Lindsay Anderson must be a great enough mind to produce such simple but effective imagery. There are black-and-white shots; some of which I fear might have been the result of an accident with the filming. However, some accidents can work for our benefit. And if the film itself is an accident, then it's one of the best that ever happened to a filmmaker. I adored this movie.
See Details