If a Tree Falls: A Story of the Earth Liberation Front
2011, Biography/Documentary, 1h 25m
33 Reviews
1,000+ Ratings
You might also like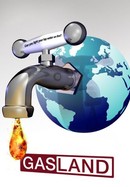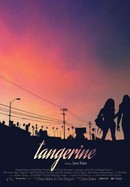 Rate And Review
If a Tree Falls: A Story of the Earth Liberation Front Photos
Movie Info
Documentarian Marshall Curry investigates the darker side of the fight for our environment in this documentary about the Earth Liberation Front (ELF), a radical group of activists that has gone to extreme lengths to protest against deforestation. The film focuses on Daniel McGowan, a former member of ELF who was sentenced to life in prison when he was found guilty of acts of environmental terrorism after he participated in the firebombing of several Oregon-based timber companies.
Critic Reviews for If a Tree Falls: A Story of the Earth Liberation Front
Audience Reviews for If a Tree Falls: A Story of the Earth Liberation Front
"If a Tree Falls" is an insightful documentary that could have used a little more distance from its subject, Daniel McGowan, who is facing charges of terrorism and possible life imprisonment for arson which he committed while a member of the Earth Liberation Front(ELF). What is being explored is how an activist moves from peaceful protest to more violent means of expression. As shown here, it can have something to do with being pepper sprayed during civil disobedience which is cruel on somebody intent on giving themselves up. Specific to this case is the frustration at witnessing the destruction to the forests by corporate logging. While the documentary is definitely sympathetic towards McGowan, it also talks to all sides including law enforcement and logging company executives who explain that they plant six trees for every one cut down, per law. So, maybe if they could communicate that better to the protesters, things might not be so acrimonious between the two sides. The documentary explores another failed bit of communication which is the word terrorist and how overused it has become. As McGowan says, what he did was just property destruction, wherein nobody got hurt, even though it is inferred that the ELF was taking on more sinister aims before it shattered. So, just because a person is more afraid after being mugged, does that make it terrrorism, too?

Informative and almost completely made up of actual footage, If A Tree Falls does a great job of capturing all sides of the argument towards clear-cutting trees, showing that the Earth Liberation Front isn't as bad as the media makes them out to be, but also showing the level-headed and compassionate loggers whom also concern themselves with the quality of land. One of the best documentaries of 2011.

It puts a deserving face on a group of people we only know by the label of 'eco-terrorist'. I can't say I personally approve of violence as a solution to any problem (even if the destruction is only of property) but it was interesting to see where the E.L.F. was coming from and why they felt their actions were necessary. Its hard to keep calling someone a 'terrorist' once you realize that they have a family and they don't appear that different from anyone else.
Quotes
There are no approved quotes yet for this movie.