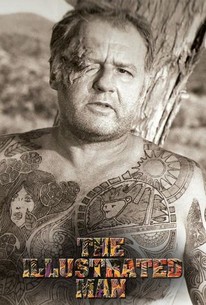 The Illustrated Man
1969, Sci-fi, 1h 43m
15 Reviews
500+ Ratings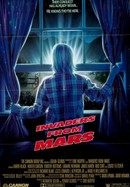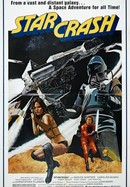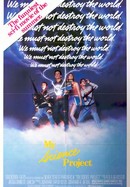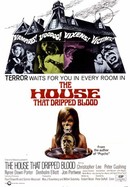 The House That Dripped Blood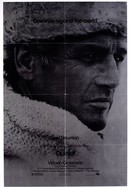 Where to watch
Rent/buy
Rent/buy
Rent/buy
Rate And Review
The Illustrated Man Photos
Movie Info
A young drifter is led into a world of fear when the images on the skin of a tattooed hobo come to life.
News & Interviews for The Illustrated Man
Audience Reviews for The Illustrated Man
On his way to California to look for work, Willie(Robert Drivas) encounters Carl(Rod Steiger), another wanderer, who is covered head to foot in tattoos, or as he puts it, 'skin illustrations.' He is looking for Felicia(Claire Bloom), the artist whose work he is currently demonstrating, and if he has his way, it will not be a happy reunion. To be honest, "The Illustrated Man" is an odd movie. Which is all fine and good when discussing a science fiction/fantasy movie like this one, made at a time when tattoos were much less common than today.(It was also at a time when people did a lot of drugs.) Also indicative or cliched of the time is how each of the vignettes is a generational conflict taken to its logical extreme. But perhaps most odd and why it never fully works as well as it should are the intense and unwavering performances from Rod Steiger who was here at the end of his brief run as Hollywood leading man.

4.6/10 Science fiction fans are forgiving people; human beings capable of enjoying a good old fashion sci-fi story even when it's one that's been overused or repeated over time, often to excess. This adaptation of "The Illustrated Man" was made for them; a film which was, unfortunately, a big fat disappointment from beginning to end. I guess I wouldn't call the film "bad", but it is boring and tedious; pretentious and less fascinating than it wants to be. By the time it got to the half-way point, I had ran out of sympathy. The film is pretty entertaining near the beginning. I was actually beginning to like this thing in those moments, which were never fascinating, but none the less entertaining. A man who is simply wandering the world happens upon a man with fascinating body illustrations all over his torso and who-knows-where; that is the premise of the film. As it turns out, he got these "illustrations" from a sort of tattoo artist, but these tattoos came with a price. And that's really all there is to the film, but I suppose I'll have to go a little more "in-depth" if you want to believe me. The rest of the film is the wanderer staring at the illustrations and getting visions; ones which the "illustrated man" ferociously warned him about earlier. Through these visions, we get to witness sequences which were directed with ambitions to be fascinating and fantastical, but end up being underwhelming. The film is slow-paced, which will piss of many people, including me. I don't mind slow-paced films; some of them use such pacing to think, make us sympathize, and whatnot; but that's just not what happens here. Other than that, the film is a failure stylistically and intellectually. It's not necessarily an insulting bankruptcy of imagination, but none the less, it's not the work of a talented or original filmmaker. I had a big problem with the story-telling, which seems like it has ambitions to be off-kilter, but is really nothing but boring and nigh rubbish. Then there's the direction, which is sadly, just plain mediocre. Kind of like the movie, although some mediocre movies can have good direction. I've seen many films, and that's what I gathered. However, "The Illustrated Man" is a fascinating film looking for someone who can light it up. Under its skin, there lies something great; but the material here was nearly abused. If there is one thing I liked about this movie, since for something not to be horrible I kind of HAVE to like at least something, it would be the actor Rod Steiger. I found something endearing and entertaining about watching the guy, and he literally takes up space and almost compels you to look straight at him. Yes, he's an interesting performer, but there's only one problem: I didn't care about his character. In fact, I didn't really give a damn about any of the characters, and their personalities felt shallow. They become boring and bland with this film. I suppose that someday, there will be a remake of "The Illustrated Man", and that is without a doubt, the film that I want to see. There are more talented directors than Sr. Jack Smight, who crafted this mediocre son-of-a-bitch, and they need to share their vision of this story. It can be better told; or it can just fade away once again. None the less, you can't have "The Illustrated Man" a worse film. I imagine you can even improve. This adaptation should have been more than enough, but it was not handled by those who could work genuinely well with the story, the actors, or any of the material. So for that, "The Illustrated Man" is less of a visual wonder and more of a solid skip. It's not a bad movie; it's just not one that held my interest for more than twenty minutes.

A collection of scifi short stories held together by the "Illustrated Man" and his unusually animated "skin illustrations" (do not make the mistake of calling them "tattoos" whatever you do !). A good cast make this film more effective than it may otherwise have been and Ray Bradbury's idiosyncratic and quirky style does come through in this limited sampling from the book. As one who enjoys Bradbury's works I found the film reasonably convincing and compelling.

Rod Steiger's acting skills, Jerry Goldsmith's score and Claire Bloom's graceful presence are the only good points of this predictable and poorly executed film.
See Details