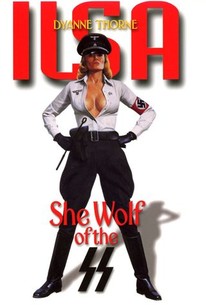 Ilsa, She Wolf of the SS
1974, Horror, 1h 36m
11 Reviews
2,500+ Ratings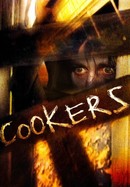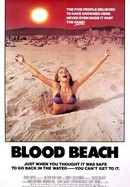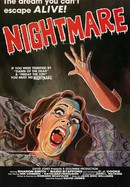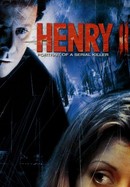 Henry: Portrait of a Serial Killer 2, Mask of Sanity Rate And Review
Ilsa, She Wolf of the SS Photos
Movie Info
The lust of a Nazi medical camp commander (Dyanne Thorne) matches her sadistic nature.
News & Interviews for Ilsa, She Wolf of the SS
Audience Reviews for Ilsa, She Wolf of the SS
What's most surprising about "Ilsa" is its shortage of humor. Beyond a few instances of especially unnecessary toplessness and one golden-shower gag, it's a fairly stern movie about Nazi prison torture. It's just that the prison happens to be run by voluptuous blondes. "Ilsa" avoids Jewish issues altogether -- these preppy prisoners' "crimes" are unclear. The central rub is that commandant Ilsa (Dyanne Thorne, in a commendably fearless performance) is determined to use sadistic experiments to prove women are more durable soldiers than men. This motivates all sorts of grisly scenes with naked women being burned, electrocuted and forcibly penetrated. Unless you're a hardened S&M devotee, such scenes are not erotic. The other plot thread is sort of a Scheherazade riff wherein Ilsa has a habit of mating, then castrating her male prisoners but meets her match in a crafty stud who keeps her hungry for him to ejaculate. This aspect is a bit more fun, but the memory of all the women brutally mutilated elsewhere can't be shaken off.

This movie starts out with a disclaimer where the director pretends to give a shit about people who died in the Holocaust, and then goes into a delightful romp of campdom. This really is one of those terrible movies you just have to enjoy. The story flows awfully, but every scene is still interesting enough to have held my attention, and the acting provides lots of unintentional comedy. Ilsa actually comes off as a very sympathetic character at times, which either says something about the layers of this film or my own sociopathy. Either way, this is worth a watch. Any movie that's hailed as the best in Nazi exploitation deserves a chance.

I can't believe this is a real movie! What it lacks in plot in more than makes up for in boobs. Seriously, there' nudity in almost every scene. All the prisoners are naked, and apparently female Nazi officers liked to do thier torturing shirtless. It's only practical. It's really quite astounding just how schlocky this movie is. The blood and gore is excessive, yet not for a minute believable. The torture is too over-the-top to be offensive. Isla is the most cartoonish villain I've ever seen this side of a Disney movie. In fact, she reminds me of a naked, nymphomaniacal mashup between Ursula the Sea-Witch, Jafar and, I don't know, Frollo, maybe? If you get offended by this movie, you've probably missed the point. It exists only to amuse you with its silliness. Either you're in or you're out. I for one, am in.
See Details