What to know
critics consensus
In a Valley of Violence offers a smartly conceived homage to classic Westerns that transcends pastiche with absurdist humor and a terrific cast. Read critic reviews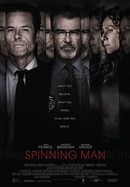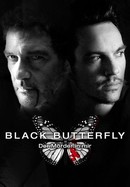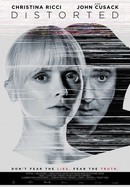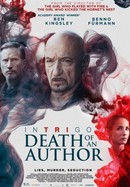 Intrigo: Death of an Author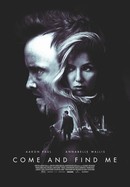 Where to watch
Rent/buy
Subscription
Rent/buy
Rent/buy
Rate And Review
In a Valley of Violence Videos
In a Valley of Violence Photos
Movie Info
A mysterious drifter (Ethan Hawke) and his dog journey toward Mexico through the barren desert of the Old West. Hoping to shorten their trip, they cut through a large valley, landing in the forgotten town of Denton -- a place now known as a valley of violence. The once-popular mining town is nearly abandoned and controlled by a group of misfits and nitwits, including the seemingly untouchable Gilly (James Ransone), the troublemaking son of the town's difficult marshal.
News & Interviews for In a Valley of Violence
Audience Reviews for In a Valley of Violence
I found this movie decidedly average. However, it was not average in a sense of mediocre throughout, but more by virtue of a strange averaging of some highs and lows. I am not sure if that is better or worse than consistent mediocrity. I suspect it might be a matter of your own priorities. This is a standard western plot-line with rather standard characters. Ethan Hawke and John Travolta give the best performances. They both take up the mantle of their stock characters well. The supporting cast is a real let down. I usually do not expect much from the female cast in a by the numbers western, but it was disappointing, even with reduced expectations. The aimless band of body count goons were barely passable in that limited role. The wandering priest was a bit of a highlight. On a high note, there are some surprisingly good action sequences littered throughout the film. The banter between Hawke and Travolta is also rather entertaining. I found myself compelled to be intentionally serial in my review. Overall, the problem I found with this movie is the flow. There really is no unified feel or consistency in the movie. It is a sort of patchwork of some strong individual sequences, but the overall structure never fits. The movie swings a bit between classic spaghetti western, odd comedy and overplayed drama. The moments of drama are a little too serious maybe, or maybe the comedy is a little too light. In the end, it does not work for me. It is too jarring and uncomfortable. It is not a bad movie, on the balance. There are some strong scenes, when you remember them in isolation, but it never really "fits".

Hawke is brilliant in this great western film. The film is brilliantly directed and you can see the craft in each shot or scene. The western genre has slowly crept back into the limelight with not much success which is a shame. This indie film deserved more attention and an audience it may not reach. Travolta reminds everyone that he can hold his own and deserves another return to the big screen. One of my top ten picks for 2016.
See Details