What to know
critics consensus
In the Fade proves Diane Kruger is more than up to the task of carrying a movie -- even if the end result doesn't quite live up to her remarkable work. Read critic reviews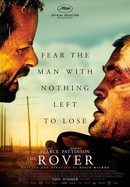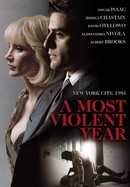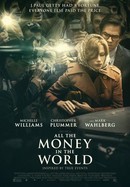 All the Money in the World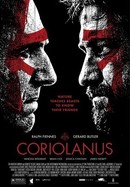 Bad Times at the El Royale
Where to watch
Rent/buy
Rent/buy
Subscription
Rent/buy
Rate And Review
Movie Info
Katja's life falls apart in the blink of an eye when two neo-Nazis kill her husband and 6-year-old son in a bomb attack. Her quest for justice soon pushes her to the edge as the two suspects stand trial for murder.
News & Interviews for In the Fade
Audience Reviews for In the Fade
AIMEE MANN OVERBOARD - My Review of IN THE FADE (2 1/2 Stars) Fresh off its Golden Globe win for Best Foreign Language Film, and its star, Diane Kruger (INGLOURIOUS BASTERDS), in what is surprisingly her first German language film, winning the Best Actress award at the Cannes Film Festival, IN THE FADE carried with it a lot of expectations from me. The fact that it's not a very good film, but a memorable one with a stellar lead performance, comes as a disappointment, but it's still worth a look nonetheless. Kruger plays Katja, who at the outset joyously weds her Turkish immigrant husband Nuri in a prison wedding, where he serves time for drug dealing. Cut to six years later, and he's an honest businessman in Hamburg who clearly loves his wife and their adorkable, bespectacled son Rocco. When she dons glasses, Kruger is the spitting image of pop star Aimee Mann, who herself carries a lot of sadness in her music, so by association alone, misery is bound to occur. We quickly experience this family's natural, humorous bonds, which will be key to appreciating what soon follows. It shouldn't spoil anything that in the first few minutes of the film, Nuri and Rocco fall victim to a terrorist bombing, leaving Katja shattered. Kruger's raw reaction to their deaths feels viscerally real, elevating her performance instantaneously. Quickly descending into depression and drug use, Katja slowly comes to realize her husband was the target of Neo-Nazis, whereas the police wrongfully zero in on his drug-related past to hunt down a motive. A tipoff from one of the perpetrator's father, along with Katja's astute recollection of a suspicious woman outside her husband's office, leads to a trial, which covers the entire second act of the film. It's here where this gut-wrenching story turns into a more by-the-numbers courtroom procedural. It's helped by two powerful supporting performances, Johannes Krisch (A CURE FOR WELLNESS) as the commanding defense attorney, and Denis Moschitto as the dreamboat prosecutor who looks like he's gonna make out with Katja at any moment when he's not speaking eloquently for the victims who no longer have a voice. Still, we've seen these legal proceedings countless times, and despite Kruger's exceptionally explosive moment where she lets loose on one of the accused, it's pretty ho-hum stuff where the outcome feels telegraphed from miles away. From there, the film allows its third act to descend into a revenge thriller of sorts. It's suspenseful in a quiet, dread-filled way, and it has an ending you won't soon forget, but this film feels like a treatise on Germany's terrible recent record with how its immigrants are treated, and not a particularly layered look at its characters. Kruger, however, is the exception, and she is fantastic. Writer/Director Fatih Akin (HEAD-ON) employs a somewhat artless, hand-held shooting style , except for some incredible shots late in the film of Kruger sitting in a windy, field, but it feel immediate and appropriate for its subject matter. It's just not the most urgently told story, or the most innovative. Despite this, we're with Kruger every step of the way, and we come to understand her behavior, as off the rails as it becomes. Kruger keeps the film grounded, even when it lacks those juicy fillers that made a film story so rich and complex. It's as if they knew the film was coming out in January, so they figured they would Liam Neeson the shit out of it, because as you know, every new year, LIAM NEESON WILL KILL SOMEONE. IN THE FAD opts for a more subtle approach than what we see in his films, but it's still borderline pulpy nonetheless. You'll still be talking about that ending afterwards and will likely be wanting a hug.

Diane Kruger delivers a powerful performance that conveys with full intensity the pain of losing the people we love to hate and intolerance, in a compelling drama that exposes with sensitivity and intelligence a tragic cycle of violence that brings only more violence.
See Details