Incident at Oglala
(1992)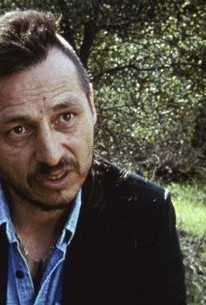 Incident at Oglala Photos
Movie Info
Michael Apted's documentary examines the 1975 slaying of two FBI agents in Oglala, SD, which resulted in the arrest and conviction of Native American activist Leonard Peltier for the murders. Making a case for a retrial, Apted chronicles the tensions extant between the U.S. government and the Oglala people since their occupation of Wounded Knee in 1973 and examines the questionable circumstances surrounding the investigation and subsequent trial of Peltier. The film is a companion to Apted's own Thunderheart, which offers a fictionalized account of the same case.
Critic Reviews for Incident at Oglala
Audience Reviews for Incident at Oglala
A bit lengthy documentary about a supposedly miscarriage of justice, detailing the favorable arguments of the defense, and conveniently leaving out much of the incriminating facts. Putting the case aside (I'm aware that I'm not here to pass my verdict on the case), the documentary itself wasn't so absorbing. Not that I was looking forward to a western fiction, but the execution was relatively inApt.
familiar stranger
Super Reviewer
A good introduction into current issues of Native rights in the United States and in particular the very controversial conviction of Leonard Peltier. Canadian viewers will see parallels to the incident at Ipperwash.
John Ballantine
Super Reviewer
½
[font=Century Gothic]Directed by Michael Apted, "Incident at Oglala" is a documentary about the shootout in the Jumping Bull Compound at the Pine Ridge Reservation on June 26, 1975 that left two FBI agents, Jack Coler and Ron Williams, dead. The movie then traces the origins of the militant American Indian Movement, before moving forward to cover the pursuit and trials of Darelle Butler, Bob Robideau and Leonard Peltier.[/font] [font=Century Gothic][/font] [font=Century Gothic]"Incident at Oglala" contains some event reconstructions but is mostly interviews. And even though the sympathy is clearly with the defendants, participants from both sides including federal agents, eyewitnesses and lawyers(one of whom was William Kunstler) are heard from. I would have liked more biographical information on Leonard Peltier since he was one of the key players. The movie tries to fit the events into a pattern of persecution of American Indians by the federal government but this was another case of extreme justice that is endemic amongst law enforcement where somebody has to pay for the death of one of their own and the facts are simply made to fit the case. Luckily, the death penalty was not an option at the time.[/font]
Incident at Oglala Quotes
There are no approved quotes yet for this movie.