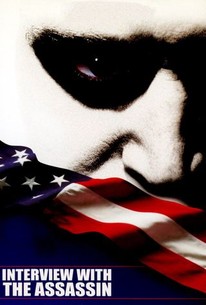 Interview With the Assassin
2002, Drama, 1h 28m
57 Reviews
1,000+ Ratings
Rate And Review
Interview With the Assassin Photos
Movie Info
A cameraman, Ron Kobeleski (Dylan Haggerty), finds out that his next-door neighbor, Walter Ohlinger (Raymond J. Barry), may be the much-fabled second gunman who assassinated President John F. Kennedy. At first, Kobeleski doubts the elderly man's story. But Ohlinger increasingly convinces the younger man that he was a pivotal player in one of the 20th century's most notorious crimes. Kobeleski eventually follows Ohlinger to Dallas and elsewhere, searching for the agent who trained him to kill.
Audience Reviews for Interview With the Assassin
loved the concept....effective camera work and superior acting by Barry..this makes the film all the more believable and is a chilling variation on the JFK conspiracy

Intriguing enough mock doc about JFK's second shooter is propelled by performances.

Not a bad first film at all. I got a little hung up on the poor attention to detail of the case and there's a couple of moments which stretch credibility to breaking point. Still, dude went on to "The Illusionist" so it's actually a positive indie story for a change.
See Details