What to know
critics consensus
Jason goes to the future, but the story is still stuck in the past. Read critic reviews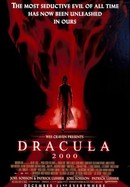 Wes Craven Presents: Dracula 2000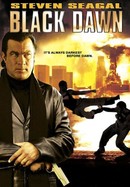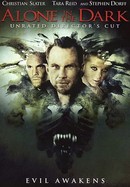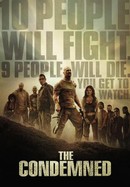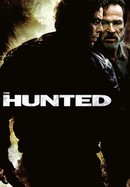 Where to watch
Rent/buy
Rent/buy
Rent/buy
Rate And Review
Movie Info
The year is 2455. The Place is Old Earth. Once the shimmering blue jewel of the galaxy, Old Earth is now a contaminated planet abandoned for centuries. Yet humans have returned to the deadly place that they once fled. Not to live, but to research the ancient rusting artifacts of the bygone civilizations that caused this environmental disaster. And little does the most recent landing party of intrepid young explorers realize the fate that awaits them.
News & Interviews for Jason X
Audience Reviews for Jason X
So for the 10th (yes, X means 10 in this case) Jason film, they take the story to the future where a team uncovers Jason's body and go figure, he wakes up and starts killing people. The script isn't that great and a few of the gags are so full of camp you almost choke on it (android girl scene). Where other Jason films have been suspenseful and kept to their successful roots of chopping up kids in a camp, this one is pretty far reaching...... and bad.

Jason X has no reason to exist as the whole idea is ludicrous, Remember when Jason was sent to hell in part 9? Well obviously filmmakers don't as he's yet again resurrected without any explanation on how, The film itself has no right to be as entertaining as it is, Silly tongue in cheek humour, Jason kills are a little better and he dies again but this time gets a upgrade and becomes Uber Jason but the idea doesn't last long and the film comes to a predictable end, It's the most entertaining Friday 13th but the story just is too silly to call it a good movie.

Jason X holds the lofty title of maybe being the cheesiest movie in the incredibly cheesy Friday the 13th franchise, and while that's not exactly a compliment, it still, somehow, works. Jason X is about as feelgood as a slasher movie can get, the catharsis is real, and so are the laughs.

"This sucks on so many levels." Jason X is a cheesy horror comedy that goes where no Friday the 13th film has ever gone before. With a story that's so stupid that it has to be seen to be believed, the film satirizes the sci-fi and horror genres. In the year 2455 Jason Voorhees is found in cryostasis by an archaeology team and taken aboard their spaceship bound for Earth 2, but when Jason awakens the killing spree begins. The acting is awful and the special effects are atrocious. But it all adds up to that special kind of bad that's entertaining to watch. A campy B-movie, Jason X is so absurd and over-the-top that it's actually a bit of fun.
See Details