You might also like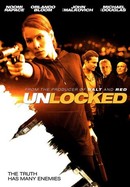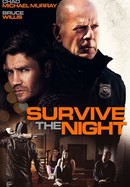 Where to watch
Rent/buy from $3.99
Rent/buy from $3.99
Rent/buy from $3.99
Rate And Review
Movie Info
A military experiment to harness unlimited energy goes horribly awry, leaving a pilot with no choice but to fight through an imploding world to save his family and the planet itself.
Audience Reviews for Kill Switch
The film begins with an interesting idea and concept but it proceeds to drag way too long. Stevens is a good actor but this film doesn't hit the bests like it should, the camera setups are tiresome and the first person adds nothing. This is the third film I've watched with this first person narrative and the style never really works. The action scenes are interesting but empty, you really can't feel anything for the characters because you are the character. Why have an actor if you plan on neglecting him behind the camera? This type of filmmaking is a gimmick, much in line with handheld filmmaking. They could've made a really out there film and had intetesting characters but the gimmick robs the film of any emotion. If you want true first person, why not play VR? Not a good film and a really frustrating one to watch. 12-06-2017.

Much better than I expected having never really heard anything about it except one trailer that looked ok, I was pleasantly surprised how good the effects were too, The story was very good maybe a little over the top but it worked well, The action was pretty entertaining plus adding the first person view was fun too it was like a game it even had a health bar and a HUD at times, The acting wasn't great and It did get predictable at the end but overall I was enjoying what was on the screen and that's all that matters to me.