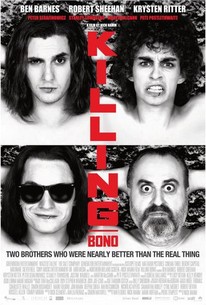 Killing Bono
2011, Comedy, 1h 54m
43 Reviews
5,000+ Ratings
Rate And Review
Killing Bono Photos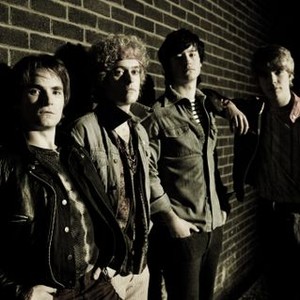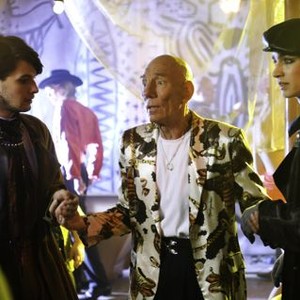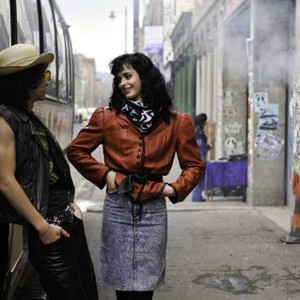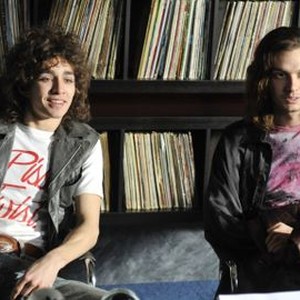 Killing Bono (2011)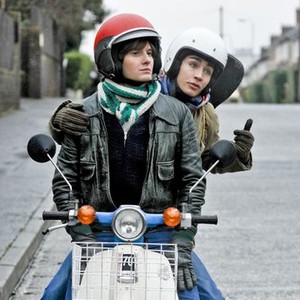 Killing Bono (2011)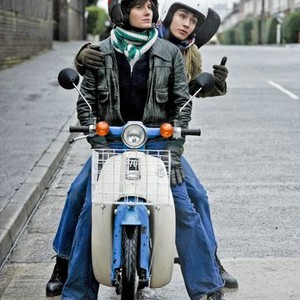 Killing Bono (2011)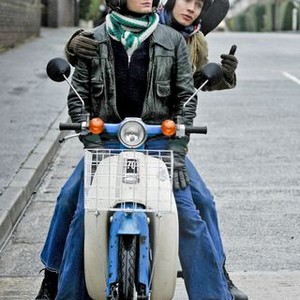 Killing Bono (2011)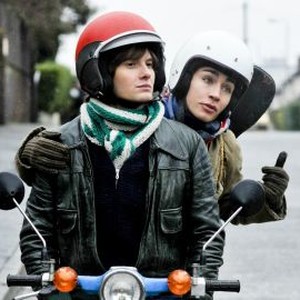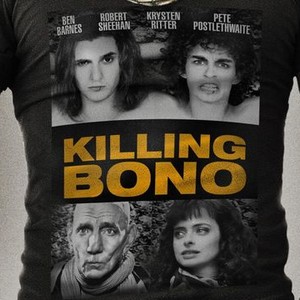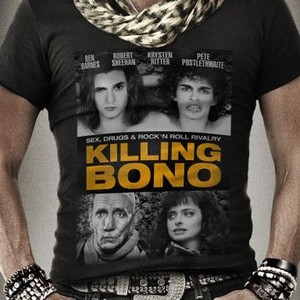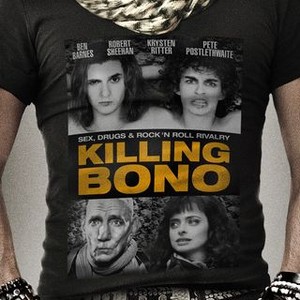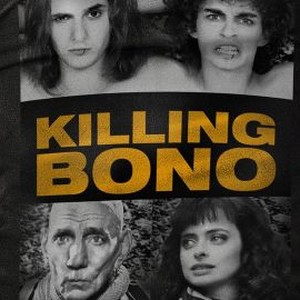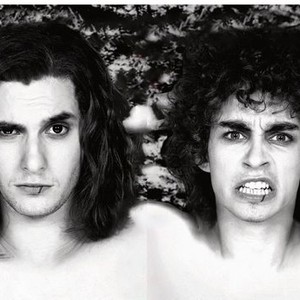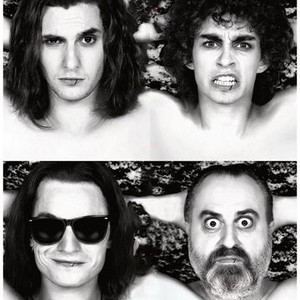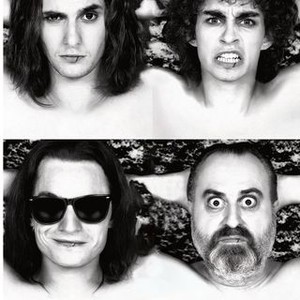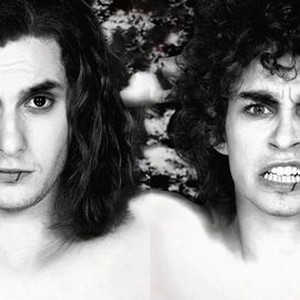 A scene from "Killing Bono."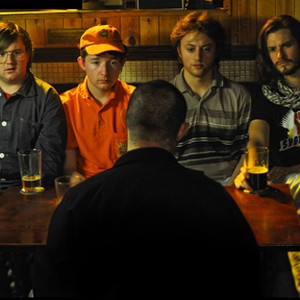 A scene from "Killing Bono."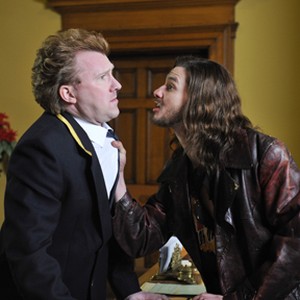 (L-R) Ben Barnes as Neil McCormick and Robert Sheehan as Ivan McCormick in "Killing Bono."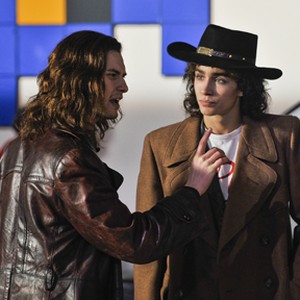 A scene from "Killing Bono."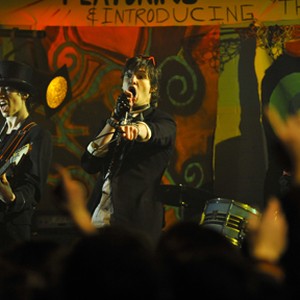 Movie Info
Two brothers (Ben Barnes, Robert Sheehan) try desperately to become rock stars, but can only watch while their old classmates, the members of U2, become one of the world's biggest bands.
News & Interviews for Killing Bono
There are no critic reviews yet for . Keep checking Rotten Tomatoes for updates!
Audience Reviews for Killing Bono
It all starts so innocently in Dublin when Ivan(Robert Sheehan) auditions for a band that Paul(Martin McCann) is putting together. Paul wants him as rhythm guitarist for his band, The Hype, but Ivan's brother Neil(Ben Barnes) intervenes without his brother's knowledge to keep him out of their band and in his, The Undertakers, who end up opening up for The Hype, just before it is renamed U2. Years later, Neil is a music journalist while The Undertakers are having trouble finding a venue to even perform in, eventually settling on an illegal strip joint where they cut a deal with Machin(Stanley Townsend), so they can move to London to pursue their dreams. Enter Gloria(Krysten Ritter). Well, if there was a fifth Beatle, then why could not there have almost been a fifth member of U2? It is a question the tragicomedy "Killing Bono," based on a true story, answers in its own engagingly offbeat way, aided by Pete Postlethwaite who is a blast in his final screen appearance and Stanley Townsend in a neat turn. And that's not to mention the usual bug-eyed charm of Robert Sheehan. In general, "Killing Bono" does a fine job of exploring what it takes to succeed in the music business. When we first see U2, there is no doubt they are going places, although maybe not as world conquerors, yet. And then there is Neil, as the movie points out, who is plagued by chronic guilt, bad decisions and even worse timing on an almost divine scale, being simultaneously overshadowed by and doomed to trying to compete with somebody who is just so gosh darn nice.

The premise of "Killing Bono" -- that teen classmates of U2 would simultaneously form their own band and struggle for recognition while jealously watching Bono and company conquer the world -- should be irresistible to rock-music lovers. That it's based on a true story adds even more allure. Unfortunately, the facts were obviously embellished to create a more entertaining screenplay -- the self-destructive choices of the rival band's singer (who also wrote the book that inspired the film) are so wildly stupid that credibility is shot. I mean, really -- what member of an unsigned club band would turn down a chance to open for U2? As for depictions of U2 itself, most fans will be disappointed. None of the group's real members appear. Just one U2 song ("I Still Haven't Found What I'm Looking For") is on the soundtrack. The simulated group is barely shown performing, and only the "Bono" actor has a substantial part. He is a poor physical match. Sadly, the film's most memorable performance comes from the late Pete Postlethwaite as a homosexual landlord and mentor. It was his final role.

Writer Neil McCormick's memoir about his failed attempt at becoming a world-famous musician. Is given the comedic-treatment in KILLING BONO. Which is highly entertaining and surprisingly good. No happy-endings or heroic feats for the main protagonists of this tale. Just a bunch of shoulda's and coulda's. But, it is really fun watching the story unfold.

I really enjoyed this film. I had so much fun watching this movie, and I personally found it fantastic. I have not read the book, but I loved what was done in this story. I am assuming that it did not follow the book very well by some of the fan reviews that I have read. The movie in itself was so enjoyable, that I don't really care that it took poetic license (as movie makers will do). I am interested, however, in reading this book now...
See Details