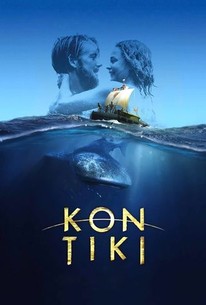 Kon-Tiki
2012, Adventure/Drama, 1h 58m
81 Reviews
10,000+ Ratings
What to know
critics consensus
A well-crafted retelling of an epic true story, Kon Tiki is a throwback to old-school adventure filmmaking that's exciting and entertaining in spite of its by-the-book plotting. Read critic reviews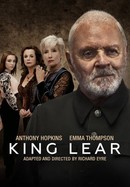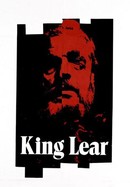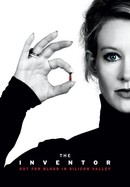 The Inventor: Out for Blood in Silicon Valley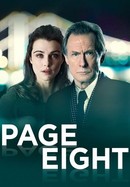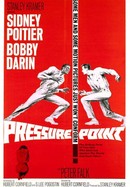 Where to watch
Rent/buy
Rent/buy
Rent/buy
Rate And Review
Movie Info
Norwegian adventurer Thor Heyerdahl (Pål Sverre Hagen) suspects that the South Sea Islands were originally colonized by South Americans. In 1947 despite his fear of water and inability to swim, Heyerdahl decides to prove his theory. He and five companions set sail from Peru on a balsa-wood raft built from an ancient design. Their only modern equipment is a radio, and they must navigate using the stars and ocean currents. After three exhausting months at sea, they achieve their goal.
News & Interviews for Kon-Tiki
Audience Reviews for Kon-Tiki
Beautifully filmed adventure movie about Heyerdahl and his crew crossing the pacific on a raft after WW2. While the enterprise itself goes relatively smoothly there is a wonderfully terrifying shark attack in the middle of the film that's worth the movie already. Especially the camera work and direction are excellent, the script could have used some refining here or there. Heyerdahl is portrayed as oddly arrogant protagonist. Still, a nice film. No wonder the directors are now moving on to Pirates of the Caribbean. Great choice.

After the eponymous expedition of Thor Heyerdahl over the Pacific to prove the then theory that the first to populate Polynesia were from South America, Kon-Tiki (2012, Norway) is a grand historical production of mesmerizing thrilling beauty and dangers of the ocean. With perfect blue cinematography and stylized dramatization, Kon-Tiki satisfies the human curiosity for knowledge and adventure. Ambitious 10!

Great (and true) adventure, mixed with some beautiful photography.

In "Kon-Tiki," Thor Heyerdahl(Pal Sverre Hagen), an ethnographer, is vacationing with his wife Liv(Agnes Kittelsen) in the South Pacific when he has a brainstorm. Basically, it concerns the fact that the Polynesians must have emigrated from South America, not the other way around which is the currently held wisdom in 1947. The challenge as far as Heyerdahl is concerned is proving it. Which involves building a boat identical to the ones the Polynesians would have traveled in at the time of their voyage. That's easier said than done, as he when he tries to raise funds in New York City at the National Geographic where they are tempted to refer him to Bellevue Hospital. Luckily, he meets Herman Watzinger(Anders Baasmo Christiansen), an engineer, who shows him the error of his ways. With a judicious use of CGI, "Kon-Tiki" is a great looking dramatization of the famed ocean voyage. The problem lies in the movie's length. It's not that the movie is too long; rather for once it is not long enough.(The running time on the DVD I watched was one hour, thirty-eight minutes, 20 minutes shorter than the theatrical running time.) So, while the movie focuses on the bigger, more suspenseful moments(nothing against sharks, by the way), it otherwise feels rushed. Instead, the pace should have been leisurely, allowing the story to take its time to unfold in detailing this epic voyage which does not really feel epic here.
See Details