The Fairy
2011, Drama/Comedy, 1h 34m
40 Reviews
2,500+ Ratings
What to know
critics consensus
Nearly as light and magical as its namesake, La Fée (The Fairy) casts a fizzy comedic spell whose sweet charms include a pleasantly tart undercurrent. Read critic reviews
You might also like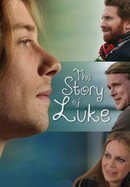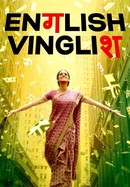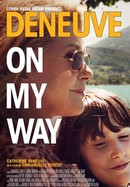 Rate And Review
Movie Info
A hotel clerk (Dominique Abel) falls in love with a woman (Fiona Gordon) who walks up to his front desk and offers to grant him three wishes.
Critic Reviews for The Fairy
Audience Reviews for The Fairy
Let's get this out of the negatives out of the way, the movie, despite not being long as it stands anyway, could've been shorter. I just think that it starts to lose some steam because they may have wanted to pad the running time, which it didn't really need. That's really the only negative because this movie is excellent, by far my favorite comedy of the year. It's all pretty much visual humor, like you'd see in silent films or, as the description put it, Tati-inspired, it's kind of a shame that I haven't but I definitely need to watch some Tati. It's also got some moments of very surreal humor, but it's mostly visually driven and there's a lot of clever and charming moments in the movie. The movie is also very colorful and vibrant which fits with the style of film it is. The cast is excellent, Dominique Abel and Fiona Gordon are a perfect on-screen comedic duo. There's a certain synergy between them that I simply don't see a lot in comedy. At least as far as visual comedy goes. The dialogue in the movie is, and this might be a gross understatement, very minimal. There isn't a lot of it and it really sort of serves as a bridge towards the next comedic moment in the film. The dialogue just helps to get you there smoothly, so it's not like it doesn't serve a purpose. So overall, as a critic's review mentioned here, it might not be the best movie but it's very easy to like. I'd definitely recommend it, it's a great comedic film.

"The Fairy" starts with Dom(Dominique Abel, writer/director #1) being late to his job as a night clerk at a hotel due to a malfunctioning bicycle. So, all he wants to do when he gets to work is eat a sandwich and watch an old movie but is constantly interrupted by customers like Fiona(Fiona Gordon, writer/director #2), a fairy who wants to know what his three wishes are. She also proves useful when he chokes on a bottle cap, performing the Heimlich Maneuver in such a way that she immediately gets signed to a multi-year deal by the Tampa Bay Buccaneers. She also does a neat massage, as she finally gets Dom's wishes of a scooter and free gas for life. In the morning, she is gone but there is a new scooter. I would not necessarily disagree with anybody who feels "The Fairy" has been influenced by silent comedies, as most gags here revolve around visual punchlines which the filmmakers put their own creative spin on. Although in the case of the near-blind bar owner(Bruno Romy, writer/director #3), a little bit too old-fashioned, and certainly not nice. Personally, I can see the influence of Aki Kaurismaki at work here as both are populated by the same types of dour countenances with a little social conscience mixed in. Whereas the tone of Kaurismaki's films is usually deadpan, "The Fairy" is instead of pure gleeful goofiness and romantic energy as unpredictable as could be while pointing out how sad it is that many people, lacking imagination, do not notice the magic of everyday life, especially indicated by Dom having so much trouble coming up with a third wish.
Quotes
There are no approved quotes yet for this movie.