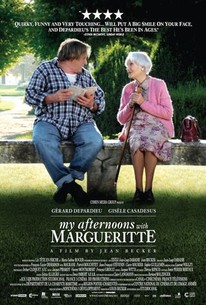 My Afternoons with Margueritte
2010, Drama, 1h 22m
62 Reviews
5,000+ Ratings
What to know
Critics Consensus
It's sentimental and treacly, but that's not enough to prevent My Afternoons with Margueritte from being truly affecting. Read critic reviews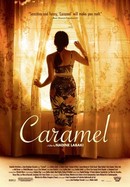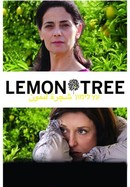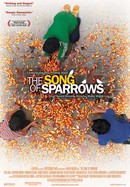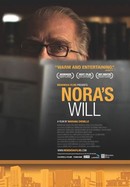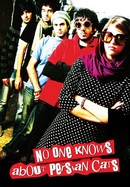 Nobody Knows About the Persian Cats
Where to watch
Rent/buy
Rent/buy
Rate And Review
My Afternoons with Margueritte Photos
Movie Info
In a film based on Marie-Sabine Roger's book, Margueritte (Gisèle Casadesus) is a 95-year-old woman whose greatest joy in life is a good book. So the residents of her rural French village are stunned when she strikes up a conversation with the sweet German oaf Germain (Gérard Depardieu), who is virtually illiterate. But, as their odd friendship blossoms, Margueritte shares her passion with Germain, teaching him as she reads aloud. And when her eyes begin to fail, Germain returns the favor.
News & Interviews for My Afternoons with Margueritte
Audience Reviews for My Afternoons with Margueritte
As a freelance handyman, Germain(Gerard Depardieu) leads an up and down life. On the down side, there is trying to get money out of clients for a completed job, writing his name on a war memorial and living in a trailer in clear sight of his domineering mother(Claire Maurier). At least, Annette(Sophie Guillemin), a much younger bus driver who he is dating, will spend the night with him there. As far as his afternoons go, there is Margueritte(Gisele Casadesus), an elderly woman who befriends him over lunch one day in the park. "My Afternoons with Margueritte" is a touching slice of life movie that is helped by a thoroughly lived in performance from Gerard Depardieu. As the movie states eloquently, it is about love in all of its forms, including between generations.(I still think it is weird to be called 'young man' this side of 40.) A special emphasis is given to a love of literature. For the record, Germain is not stupid, nor really slow, just uneducated, which may not be surprising considering his bad experiences with the educational system when he was growing up. And you can see what might have happened if he had a good teacher to guide him in the first place.

A thoroughly delightful little film that reminded this viewer of the inspiration he received from his grandmother that has resulted in a lifelong love of reading. Germaine (Gerard Depardieu) is a lovable oaf, with a beautiful girlfriend, a crazy mother, and a group of "friends" who delight in mocking him. Margueritte ("with two T's!") is an elderly woman who introduces Germain to the wonder of the written word after a chance meeting on a park bench. The relationship that developed between these two was juxtaposed against Germain's childhood, revealed in flashbacks, that was marked by emotional abuse from his mother and the cruel torment inflicted by a teacher. We also get to see the reaction of his friends who find him less willing to endure their taunts. This one hit all the right notes and is one I will enjoy watching again.

An oaf (Gerard Depardieu) forms an unlikely friendship with a 95-year old woman who sees the intelligence buried inside of him. This sweet, literate character study will play well for it's target audience of little old ladies, but less well for its secondary audience of semi-literate lummoxes.

This French work of art directed by Jean Becker owes everything to the two great actors: Gerard Depardieu as Germain Chazes and Gisele Casadesus as Marguerite. Such chemistry exists between the actor and the actress that it seems impossible that anyone else could be casted for those two roles! Story revolves around Germain Chazes who lives in a caravan at the bottom of his mother's garden and is considered by most to be a happy fool. One day Marguerite, a very cultured old woman, introduces him to the world of books and words. As a result, his relationship with others and with himself completely changes. Well written story (adapted by Jean-Loup Dabadie and Louis Becker) takes you along and immerses you that you cannot get out until the end. Wonderful piece of work!
See Details