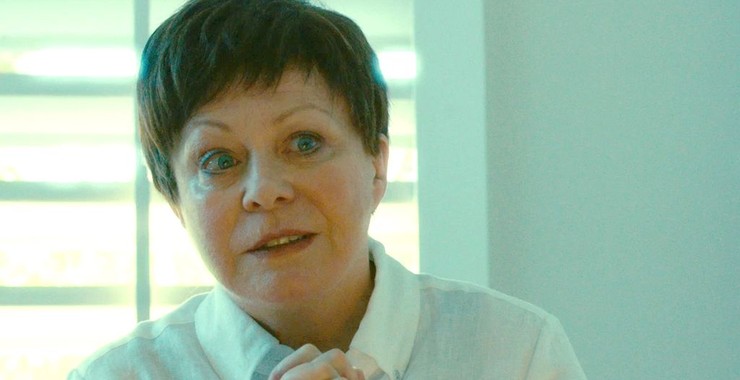 TRAILER 2:19
Play all videos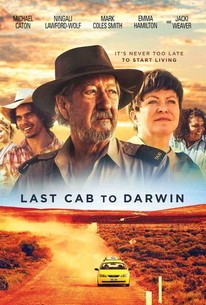 Last Cab to Darwin
2015, Comedy/Drama, 2h 3m
35 Reviews
1,000+ Ratings
Rate And Review
Last Cab to Darwin videos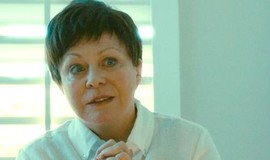 Last Cab to Darwin: Trailer 1
TRAILER 2:19
Last Cab to Darwin Photos
Movie Info
A terminally ill cabdriver (Michael Caton) picks up an indigenous drifter (Mark Coles Smith) and a backpacker (Emma Hamilton) while traveling through the Australian Outback to get euthanized.
Genre: Comedy, Drama

Original Language: English (Australia)

Director: Jeremy Sims

Producer: Greg Duffy, Lisa Duff, Jeremy Sims

Writer: Reg Cribb, Jeremy Sims

Release Date (Theaters): limited

Release Date (Streaming):

Box Office (Gross USA): $32.8K

Runtime:

Distributor: First Run Features

Production Co: Pork Chop

Sound Mix: Dolby Digital
News & Interviews for Last Cab to Darwin
Audience Reviews for Last Cab to Darwin
I don't watch as many Australian movies as I probably should and, again, that's my own fault for only limiting, at least recently, my viewing habits to whatever is available on Netflix and Amazon Prime. It's easy to rely only on that, particularly when you don't have the means to buy every movie you wanna watch. But I digress, the point is that there's very few, if any, Australian movies (of the ones I've seen of course) that I have not enjoyed. And, of course, I'm watching them through a filter as I'm sure I've only bothered to watch the good movies, but it's still worth pointing that out. But I digress, you don't wanna know about that, you wanna know (and that's being generous to my reviews) what I thought of this movie. Well, I guess it shouldn't surprise you, I thought that this was a really damn good movie. Euthanasia is a touchy subject in this side of the world. Hell, it'll probably never be completely legal in the U.S when the majority of the country identifies as christian. They believe that only a higher power has the right to decide. Not taking into consideration the fact that there are real people, with horrible, incurable diseases living their lives in complete pain. Talk about a selfish group of people. For my money, I don't have any problem with it as long as the person is at the point of no return. No amount of science or medicine will cure them. There's more dignity in that than just slowly wasting away in front of your loved ones, as they watch suffer. But the film really isn't even about a debate about the pros and cons of euthanasia, at least with a person in Rex's case, though there's some of that. It's Rex's journey to Darwin, after he finds out that he has, at the most, three months to live, where he will meet a doctor that will, hopefully, acquiesce to his request to die with a little bit of dignity. But, of course, as the cliche goes, it's the journey and the destination. The drive to Darwin, where the doctor he hopes to meet has a practice at, is about 3,000 kilometers from where he currently lives. Obviously, on the way there, as is wont to happen in these kinds of movies, Rex befriends Tilly, an aborigine, who is running away from his problems. One of the things that struck me most about the film is the fact that, at least in the locations it's set on, it's steeped in racism. The local bar that Rex drinks at with his friends does not serve aborigines. Tilly faces some racism as well on his journey with Rex. It's even more impressive when you take into consideration that aborigines are the OGs, as it were, in Australia. White people came much to the country after them and yet they still face scrutiny and prejudices in their own country. They don't go heavy-handed with the racism, they don't attempt to preach, but it is there. This also affects Rex's relationship with Polly, his neighbor, who happens to be an aborigine as well. Polly is an interesting character, because Rex leaves her behind and every time he is asked if he has anyone, family or anyone that cares about him, he says that there's no one. Which, clearly, affected Polly even if she wasn't aware that he was being asked these things. What the movie gets at, in spite of everything, Polly feels that she wasn't enough for Rex in his time of need, which is why she's so bitter when he does leave. I thought the Polly character was really strong. Ningali Lawford did a great job with the character, she was strong and vulnerable all in the same scene. As Rex continues with his journey, he comes to this bar where he meets this lovely barmaid Julie, who also happens to be a nurse. The journey finds Julie, Tilly and Rex all bonding. It's what you would expect, but it's really well done and the acting is fantastic. Michael Caton, who plays Rex, is phenomenal. Jacki Weaver is always great. Mark Coles Smith (who plays Tilly) has got a really charming personality and he's got a ton of potential. Emma Hamilton (who plays Julie) is also pretty great. So, if there's one thing you cannot complain about is the acting. No complaints there, the cast is fantastic. They also have a really strong script to work with. I hate to say that the movie plays out predictably, because it does and it doesn't, but there's nothing really surprising about how the movie plays out. Rex helps Tilly get his confidence back to try out for a rugby team, which he then fucks up before returning to the team to play. Julie grows attached to Rex and does not want to see him go through with this, due to her attachment to him and the fact that she feels he legitimately doesn't want to. And Rex gets to enjoy life more than he probably ever did at any time in his life through his friendship with Tilly and Julie. And, of course, the climax ***SPOILERS*** sees Rex deciding not to go through with it in order to spend his last hours with Polly, the woman he loves. This part of the film is fairly predictable, but I felt that the characters of Rex and Polly earned this moment, it's not something that was forced in for a sentimental conclusion. The last shot of the sunset is a little bit too obvious of a metaphor, but the movie ended just after that, so it wasn't too much of an issue. This movie obviously isn't perfect, and it was never meant to be, but this is very good. Its casting and its writing make this a movie I would definitely recommend.

For some reason I thought it would be funny. Well it kind of was, but quite serious too, dealing with terminal illness. Honestly I didn't know too much about it beforehand. Impulse free rental. Quite stereotypically Australian with the characters. I did like Polly. Initially I hated like the main character as I thought he was awful to her. It turns around, though. Not sure about the doctor character. She was a bit off, the actress playing her as well. Mostly liked, though once was enough. Quite sad, but still nice ending.
See Details