Left Bank (Linkeroever)
(2008)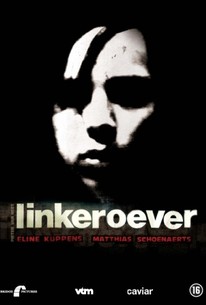 Left Bank (Linkeroever) Photos
Movie Info
The lines between mental breakdown and externalized predation blur for a poor young woman in Left Bank, director Pieter van Hees's moody and enigmatic psychological thriller. Eline Kuppens stars as Marie, an emotionally troubled and socially isolated girl from a broken family, who finds meaning in her life by committing to intense athletic competition. Sadly, Marie soon catches an infection, which triggers an immediate physical collapse and forces her to rest for a lengthy period of time. She nonetheless finds solace in a new paramour, the archer Bobby. He not only imparts reassurance and provides an emotional anchor, but exudes an optimism and a zeal for life that prove contagious and even prompt Marie's mother to invite comparisons with Marie's dad. Then, just when it seems that the young woman could not possibly feel more joyous or content, her life turns a dark corner. She agrees to move into Bobby's flat on the "Left Bank," a dank and slightly menacing housing project in a seedy neighborhood. In seemingly no time, she learns that a previous occupant vanished under inexplicable circumstances, which adds to her overall sense of paranoia; she also suffers physically, from encroaching headaches, nausea and sleeplessness, and becomes convinced that the place is wreaking havoc on her mind and body. Meanwhile, her mistrust of the incredulous and skeptical Bobby also builds to a fever pitch.
Critic Reviews for Left Bank (Linkeroever)
All Critics (5) | Fresh (4) | Rotten (1) | DVD (1)
...an interminable, disastrously overlong waste of time...
It has an uneasiness that recalls Rosemary's Baby and The Tenant but with a decidedly pagan bent...
Hell is upon us in the opening minutes of Left Bank, especially if we think of hell as a state of mind.
April 3, 2009 | Rating: 3.5/5
Audience Reviews for Left Bank (Linkeroever)
½
Cast: Eline Kuppens, Matthias Schoenaerts, Sien Eggers, Tom De Wispelaere, Marilou Mermans, Frank Vercruyssen, Robbie Cleiren Director: Pieter Van Hees Summary: Ailing athlete Marie (Eline Kuppens) feels as if she's found the perfect place to recuperate when she moves in with a new boyfriend (Matthias Schoenaerts) and takes up residence in the idyllic Left Bank. But a shocking discovery in the basement sends her spiraling into doubt and insanity. Suddenly, she can't be sure whether her lover can be trusted -- and she's seeing things that can't otherwise be explained. My Thoughts: "The film seems to have quite the blend of things happening. There are also quite a few of WTF moments. There are things that happen to a few characters that are never really explained. I don't consider this a horror film. The film is to slow for a horror flick. But I still enjoyed most of it. The acting was good in this by all. Maybe more emotion here or there could have made you feel a closeness to the main character. But she did a well enough job. This movie entangled mystery, cult activity, romance, and a touch of reincarnation all wrapped up in one film. Not a bad flick, but not a great one either."
♥˩ƳИИ ƜѲѲƉƧ♥
Super Reviewer
Atmospheric, slow burn horror film that didn?t really work for me.  It takes a long time to get going, and once there, seemed unrewarding.  There?s definitely talent behind the camera and I?d be curious to see what the director does in the future.
Christopher Brown
Super Reviewer
A quiet Belgian horror film with elements of horror but relies more on character development. The film focuses more of the psychological stress of undergoing changes, like how an athlete feels when they can no longer compete. Fan of horror genre will figure out what is going on because it has many similarities with other horror movies like "Rosemary Baby's" BUT it has a very a different ending. An ending that left me with a feeling of WTF?!. It has many good elements but not enough to recommended nor to rewatch it.
Left Bank (Linkeroever) Quotes
There are no approved quotes yet for this movie.