What to know
critics consensus
With a stellar cast and a smart, sensitive retelling of its classic source material, Greta Gerwig's Little Women proves some stories truly are timeless. Read critic reviews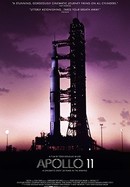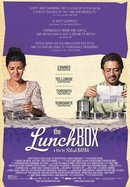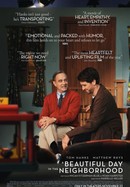 A Beautiful Day in the Neighborhood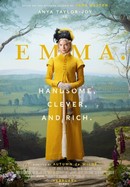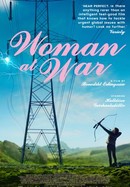 Where to watch
Buy
Buy
Buy
Rate And Review
Movie Info
In the years after the Civil War, Jo March lives in New York and makes her living as a writer, while her sister Amy studies painting in Paris. Amy has a chance encounter with Theodore, a childhood crush who proposed to Jo but was ultimately rejected. Their oldest sibling, Meg, is married to a schoolteacher, while shy sister Beth develops a devastating illness that brings the family back together.
News & Interviews for Little Women
Audience Reviews for Little Women
From Greta Gerwig comes a new interpretation of L.M. Alcott's classic novel Little Women for a new generation. The story follows four sisters as they grow up in the backdrop of the American Civil War as they deal with issues of love and loss, and finding their own way in the world. Starring Saoirse Ronan, Emma Watson, Laura Dern, and Chris Cooper, the film has an impressive cast that gives good performances. And Gerwig too does a great job at capturing the romantic tone of the novel and the ambiance of the period. However, it tries to get a little meta in its shifting time frames and parallel storytelling; which can get kind of confusing. And Gerwig tries to slip in some liberal messaging that takes one out of the film; which is really kind of a shame given how powerful the original material is on its own. Still, the authenticity of the costumes and sets is remarkable, and the score is beautifully done. The '94 version is probably a little better, but Gerwig's Little Woman is a compelling coming-of-age drama with its own unique character and charm.

If Florence Pugh wasn't already on my short list for best actress from her exhausting and sublime performance in MIDSOMMAR earlier this year, her turn as Amy in LITTLE WOMEN just shot her to the top of whatever list of good actors I don't actually keep. Sure Saoirse Ronan is great as always, and Laura Dern just won the Golden Globe for her supporting role...oh yeah, and...Hermyoney...was in the movie...too. But Pugh manages to turn the most objectively annoying character in the movie into a wonderfully complex study of sisterhood. If she were the only leg the movie had to stand on it would be entirely adequate. However director Greta Gerwig assembled an amazing cast including everyone's favorite twinkie emo boy Timothy Chalamet, and I couldn't believe I was looking at Bob Odenkirk from "Mr. Show" in a heartfelt Hollywood adaptation of a classic piece of semi-proto-feminist literature. It truly is the BerenstAin universe at this point. After turning out one of the finest movies of 2017, LADY BIRD, Gerwig had some great expectations to top it, and I can't say I'm terribly surprised to see she exceeded those expectations and decimated them. This is easily one of the most moving and universal stories put to screen this year. It kind of ticks me off that I have to wait months at a time to see something as good as this, and when it comes out there's about four or five other films released the same week that absolutely kick me in the gut. Movie distributors need to take a leaf from Gerwig and learn a better sense of pacing. I get pretty ticked off by time jumping narratives, but for some reason the way LITTLE WOMEN unfolds is so optimally timed and perfectly accents the juxtaposition of the girls' adolesence and their burgeoning adulthood. Now let's see if Gerwig can handle a STAR WARS spinoff or maybe a 7th phase Marvel movie. That'll be a true testament to her skills as a filmmaker.

From books to plays, to films, the Little Women story is one of those stories that just keeps getting updated, which isn't a bad thing, as long as they are doing it for a specific reason and not because they are out of ideas. Thankfully, it's very clear that this adaptation was updated for the modern age, which felt like a strong enough reason when watching it. Now, I'll be very upfront with this before diving into my review and state that I don't have any knowledge of this classic material, prior to viewing this movie, so it felt pretty fresh to me. For that reason, you may want to take this review with a grain of salt, but here's why I believe the 2019 version of Little Women is worth your time.  Flashing back and forth between time periods, the focal point of this film is Jo March (Saoirse Ronan) and her writing ambitions. The film begins and concludes with her story, but the rest of the movie places her sisters Meg (Emma Watson), Amy (Florence Pugh), and Beth (Eliza Scanlen) at the forefront as well. All trying to find a man to love and discovering what love truly is, these young women strive to become something greater than how they grew up. Diving into very emotional struggles as the film goes on, there is quite a bit of depth to this story. Loss and relationships are what kept this film emotionally resonant with me and I believe the care that was put into the characters is what made it work so well.  It doesn't hurt that the cast was so well constructed, but I believe the shining star here is director Greta Gerwig. Although I feel that this is a very solid film like all of her previous works (as she has yet to blow me away), she definitely seems to be improving, every single time she steps behind the camera. This is her best film to date in my opinion. The way she was able to bring such raw and realistic performances out of these actresses was amazing. Timothee Chalamet is also an actor on the rise to super-stardom and his presence here was nothing short of fantastic either.  Little Women is filled with some very well-done cinematography by Yorick Le Saux and I also found Nick Houy's editing style to be pretty special as well. With that said, the main thing that deterred me from loving this film was the pacing. There are times, especially throughout the majority of the second act where the movie seemed to really slow down. Yes, these moments were buoyed by effective drama, but I found myself waiting for the next scene to come on a few occasions. This is a wonderful film that I just found to be a little too slow.  In the end, although the pacing of this movie did hurt my experience a little, which doesn't usually happen with slow-paced films, I still was able to really admire it. Little Women is a fantastic effort by director Greta Gerwig and many of the technical aspects stood out to me as well. Quick shout out to the set design and costume work as well, as those will probably be worth of awards very soon. This is a wonderful movie from start to finish and it deserves all the praise it's receiving, but I just didn't quite love it myself. Still, it's a very good movie nonetheless.

Guess 2019's just the year for Florence Pugh to be in critically acclaimed and letterboxd beloved movies that I just genuinely didn't care for much.
See Details