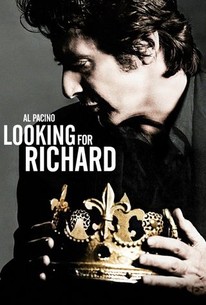 Looking for Richard
1996, Documentary, 1h 49m
49 Reviews
5,000+ Ratings
What to know
Critics Consensus
Looking for Richard is a smart, fascinating behind-the-scenes look at adapting Shakespeare. Read critic reviews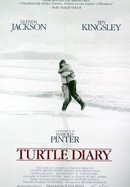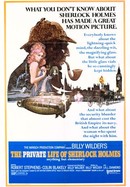 The Private Life of Sherlock Holmes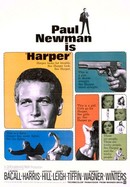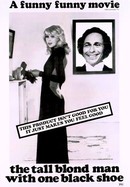 The Tall Blond Man With One Black Shoe
Rate And Review
Looking for Richard Photos
Movie Info
Al Pacino's directorial debut explores William Shakespeare's lasting impact in pop culture, particularly the playwright's highly regarded "Richard III." The documentary includes on-the-street interviews with ordinary people and academic perspectives from Shakespearean scholars. Actors such as Kenneth Branagh, Alec Baldwin, Kevin Spacey and Winona Ryder talk about preparing to play key scenes of "Richard III," which come staged with Pacino in the title role.
News & Interviews for Looking for Richard
Audience Reviews for Looking for Richard
It is hard to imagine a world in which William Shakespeare has not, in one way or another, impacted our world. From how we view entertainment to the plans of our Government, they have all been influenced by the plays, sonnets, and poems of this one man. But with entertainment has Shakespeare impacted the most. To date, he is the only playwright whose works have been preformed the most, interpreted the most, and above all else, cherished the most. However, there is only one group of people that can say that they have been impacted the most by his works and that is actors. Now, why actors? That is because the only true, real way to understand Shakespeare is to act out one of his plays and live the life his creations have lived. Now, in the ninty nineties, actor Al Pacino (The Godfather Trilogy, Dog Day Afternoon, Scarface, Carlito's Way) decided to go and direct a handful of films to show the world in a way an actor sees. One of these films is this documentary that chronicles Pacino's involvement in a production of Richard III (said to be the most confusing, yet most preformed play written by Shakespeare). While showing his involvement, he says at the beginning that he is also wanting to show the world the Shakespeare he loves and his views. With numerous interviews with random people on the streets of New York and fellow actors, we can see that Shakespeare has sense become something of an idea that people only know the basics of but no one really knows who or what he is. Now, I first heard of this documentary completely by accident when I was looking up films to do with Al Pacino. When I sat down and watched this documentary, what it done was reopen my eyes to the power of Shakespeare and the legacy that he created for us all. But what really captivated me was how difficult it is for professional actors to preform Shakespeare. I know of people that think that, for actors, it is easy due to them being trained. Well, this film shows that, along with how confused the actors get over the story of Richard III. But what really makes this entire documentary stand out is how Al Pacino filmed rehearsals, made his own mini-film of Richard III (as in, found locations, got the costumes, and filmed a traditional film), and shows to such lengths to understand the mind of Shakespeare and his life. While all of that is going on, Pacino does try to make a point: Americans can have an understanding and an appreciation for Shakespeare. Early in this documentary, there is an interview with a person who, in a rather obscene way, say that the only people who even take Shakespeare seriously are the Japanese. And he is right. Over the past few decades, as English speaking nations (mostly America) start to bastardize their own language, other cultures have adapted into our past of playwrights and learn their own magic from these printed words. Plus, as said by one British Professor in the film, when America does a Shakespeare play, they just end up mimicking the British in such a way that it brings pure disgrace. Al Pacino had set out a complete quest to prove that America can still learn from and love Shakespeare, and if you are asking if he is able to accomplish that, you must see this documentary. It will open your eyes and give you a complete appreciation for the works of the man who is considered to be the greatest English playwright in history.

Fantastic, original and insightful.

It's Pacino...how am I not going to love it?

A documentary about the making of a movie... but not really, since they weren't MAKING the movie, they were making the documentary. More an exploration of the play, maybe. I don't know, but I found it fascinating all the same.
See Details