You might also like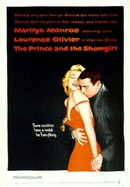 The Prince and the Showgirl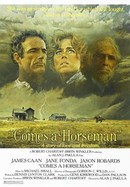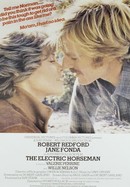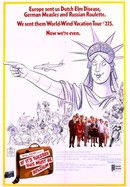 If It's Tuesday, This Must Be Belgium
Rate And Review
Movie Info
In the volatile days of the Spanish Inquisition, the writer Miguel de Cervantes (Peter O'Toole) and his manservant (James Coco) make livings as tax collectors but soon find themselves imprisoned after being accused of crimes against the church. Now facing the wrath of their fellow inmates, Cervantes must persuade the unruly bunch not to burn his prized manuscript -- by performing it for them. With the help of a prostitute (Sophia Loren), they begin the tale of Don Quixote and Sancho Panza.
Critic Reviews for Man of La Mancha
Audience Reviews for Man of La Mancha
I saw the play in 1969, and heard the soundtrack for the movie and thought it was horrible -- Peter O'Toole couldn't carry a note in a bucket, and Sophia Loren was just windo-dressing -- So I watched the movie on TV today (Oct 4, 2010) -- All I said above, I retract -- the movie made me cry as much as the play did -- My all time fav song is still "The Impossible Dream" -- So I repent of my cynicism of the past and really LIKE the movie! ENJOY -- Tom

Imprisoned, awaiting a hearing before the Spanish Inquisition on a trumped-up charge of heresy, Miguel de Cervantes is put on trial by his fellow prisoners, who threaten to destroy the unfinished manuscript of <I>Don Quixote</I> unless he can prove to them it is worth saving. Cervantes stages an enactment of the novel as his defence, with himself as the knight errant, his manservant as Sancho Panza and the other inmates taking the supporting roles. To be honest, I was expecting to hate this film and I was pleasantly surprised by it. It's worth seeing for Peter O'Toole and Sophia Loren's performances alone. Contrary to a lot of negative criticism I've read about Loren's poor singing, I think her limited ability suits her character perfectly well, and O'Toole lip-syncs his vocal stand-in so enthusiastically, I couldn't be certain he hadn't performed his own songs until I checked afterwards. That said, apart from the overused showstopper (<I>The Impossible Dream</I>), the songs are instantly forgettable. As with a lot of international co-productions, the conflicting accents of the cosmopolitan cast are a constant source of distraction.
Quotes
There are no approved quotes yet for this movie.