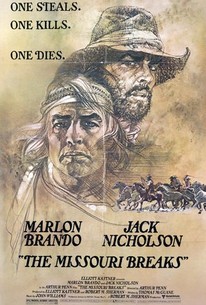 The Missouri Breaks
1976, Western/Drama, 2h 5m
27 Reviews
2,500+ Ratings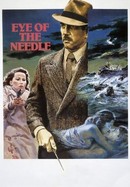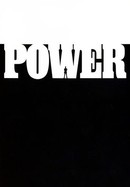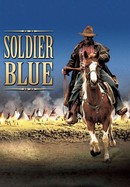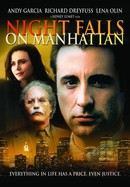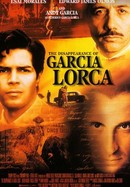 The Disappearance of Garcia Lorca
Where to watch
Rent/buy
Rent/buy
Rate And Review
The Missouri Breaks Photos
Movie Info
When vigilante land baron David Braxton (John McLiam) hangs one of the best friends of cattle rustler Tom Logan (Jack Nicholson), Logan's gang decides to get even by purchasing a small farm next to Braxton's ranch. From there the rustlers begin stealing horses, using the farm as a front for their operation. Determined to stop the thefts at any cost, Braxton retains the services of eccentric sharpshooter Robert E. Lee Clayton (Marlon Brando), who begins ruthlessly taking down Logan's gang.
Audience Reviews for The Missouri Breaks
Jack Nicholson plays the laconic head of a gang of rustlers who open a Pandora's Box of trouble when they murder the local cattle baron's foreman. The baron quickly responds by hiring a well-known assassin to go after the rustlers, Marlon Brando ~ who arrives to chew major scenery and turns this Western into something like a noir on horseback. Brando's character only wants to hunt the men, and like a cat he lives to play with his live food before killing it. It's a different sort of Western, sure, like a psycho-Western.

"The Missouri Breaks" isn't as a good as Arthur Penn's "Little Big Man" and I could hint that while filming production must have been rather difficult. Nicholson and Brando give very good performances, Arthur Penn is a master at using violence during key scenes but the length is way too long and sometimes one can get lost while trying to figure out what's going on. The landscapes is beautiful and all which leads me to question. Is "The Missouri Breaks" a bad film? It is but to me, it sort of get's a descent pass.

Who would think that a movie with two of the greatest actors ever would be so horrible? I saw this one on TV, and it was so incredibly slow and boring, I couldn't watch the whole thing.

This goes from being a very odd movie to a very good movie about half way in, which is actually why it's so interesting. Jack Nicholson really gives the better performance here, both his character and mannerisms are so natural and deeply thought out. Marlon Brando essentially went crazy for his role, which ends up being more scary than funny in the end. I really like the twist sense of mortality and the way murder is such a big part of the story. When the characters meet their fate, it's hardly glorious. It reminds me of what Clint Eastwood later played with in Unforgiven.
See Details