What to know
critics consensus
This freewheeling adventure may be too daffy for some audiences, but flamboyant creature designs and an irrepressible sense of playfulness make Monster Hunt undeniably fun. Read critic reviews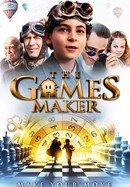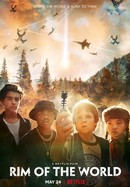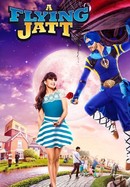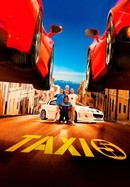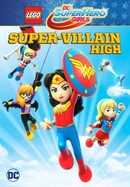 LEGO DC Super Hero Girls: Super-Villain High
Where to watch
Rent/buy
Rent/buy
Rent/buy
Rate And Review
Movie Info
When a monster queen gives birth to a cute prince, the child faces an immediate threat from other fantastic creatures and the humans who hunt them.
News & Interviews for Monster Hunt
Audience Reviews for Monster Hunt
This isn't half bad all things considered. This movie actually broke all types of records on China when it first came out, well until Stephen Chow's The Mermaid came out earlier this year. Part of me is surprised that out of every movie to come out in China that this, again, until The Mermaid came out, was the one that broke all the records. Not saying that this is a bad movie, it's actually enjoyable in short bursts. I guess it shouldn't surprise me, since this is a more family friendly flick when compared to other Chinese films that come out in a particular year. Honestly, until the monster king is born, the movie is actually really entertaining. It's absurd and silly, yes, but it's also energetic and entertaining. Once the monster king is born, however, the film becomes a cutesy kids movie where the main purpose is to make the baby monster as adorable as humanly possible in order to create sympathy instead of actually trying to write a strong story around why this monster is supposedly so important. And that's really the biggest problem with the flick, I get that the story is meant to be the reconciliation, at least the first step of it, between humans and monsters after being forced to live in separate societies for ages and monsters being hunted down by humans. But what they don't do a great job at is tell you why this baby monster king is so important to all of that. Why is killing the future king of the monsters such an important goal for the villain of the film? I have no fucking idea, because they did a shitty job at explaining why. The monster king only serves to create a deeper connection between our leads and maybe show them that having and raising a child can be a rewarding experience. That's really all he's there for. Oh and to be cute as well. The cutesy aspects really do drag the film down. It's never bad or anything, but it gets to a point where it just becomes nauseating. There's some funny bits with the monster king, like he can shoot out, as an example, watermelon seeds as if he was an assault rifle. There's one scene during the climax where the lead character brandishes the king as a weapon and you get a slo-mo close-up of the king shooting out the fruit seeds. I thought it was pretty funny and, actually, somewhat cute. One of the only legit cute things that they attempted that actually worked and wasn't nauseating. It's clear that the film is the start of a franchise, given how things end up. And, you know what, in spite of everything, I actually wouldn't mind seeing a sequel, because I do think that now that we got the cutesy kids stuff out of the way, we can actually get down to the actual meat of the matter. Maybe I'm wrong, maybe the films will be less energetic than this one, but I see room for improvement with this world and this franchise. The action that's there isn't on the level of the truly top-notch martial arts films, it's obviously not either of the Raid movies, but what is there is actually quite good. There's this fight scene that takes place in an elevator shaft which is quite cool. Surprising given that it also involves two of the monsters, but everything in the scene looks good and smooth. So yea, I have a lot of problems with the narrative and the lack of explanation as to why this little monster king is so damn important, but the film moves fast and it's really energetic, so that's one of the strong suits. Not perfect, but it was meant to be more of a crowd-pleaser than anything else. The fact that this broke box office records, until the Mermaid came along, says that this succeed at that, at the very least. However, this is only average at best, but you can do far worse. You shouldn't go out of your way to watch this, but I'm sure it'll mildly entertain some people.

Yeah, the digital effects aren't the best, however, it has more heart, better characters and humor than the majority of Hollywood films. Just be prepared for the musical numbers. Lots of fun with a good cast to help it along.
See Details