What to know
critics consensus
Mowgli: Legend of the Jungle brings impressive special effects to bear on the darker side of its classic source material, but loses track of the story's heart along the way. Read critic reviews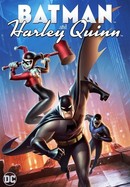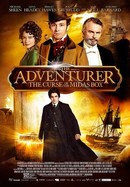 The Adventurer: The Curse of the Midas Box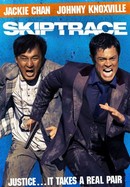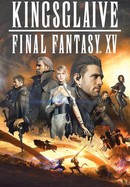 Kingsglaive: Final Fantasy XV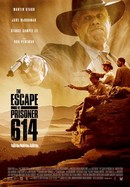 The Escape of Prisoner 614
Where to watch
Subscription
Rate And Review
Mowgli: Legend of the Jungle Videos
Mowgli: Legend of the Jungle Photos
Movie Info
Human child Mowgli is raised by a wolf pack in the jungles of India. As he learns the often harsh rules of the jungle, under the tutelage of a bear named Baloo and a panther named Bagheera, Mowgli becomes accepted by the animals of the jungle as one of their own, but the fearsome tiger Shere Khan doesn't take a liking to him. But there may be greater dangers lurking in the jungle, as Mowgli comes face to face with his human origins.
News & Interviews for Mowgli: Legend of the Jungle
Audience Reviews for Mowgli: Legend of the Jungle
Two live-action Jungle Book adaptations in as many (and a half) years. The general consensus seems to be that the Disney version is great, and this one is not. Personally, I'm not huge on either of them. But I can see strength in the argument that the other one is at least better.

I'm gonna start out this review with something that might be an unpopular opinion. I found this to be a better movie than Disney's live-action version of The Jungle Book from a couple of years ago. This is an unpopular opinion because of the fact that, on RottenTomatoes, The Jungle Book has 95% positive reviews from professional critics and an average audience score of 4.1/5. This has 53% positive reviews and an average audience score of 3.6/5. Same thing on Letterboxd. Average rating for TJB is 3.5 and 2.8 for this one. I don't know if it's fair to compare the two, but I feel that it's almost inevitable. Here's the thing with The Jungle Book, it is a technical masterpiece, I'll never disagree with that fact. It's just that the narrative didn't grab me, I thought the kid who played Mowgli was, largely, fucking awful and the emotional connection between Baloo, Bagheera and Mowgli felt incredibly manufactured. Oh and that goes without mentioning the two incredibly out of place musical numbers like, of course, Bare Necessities and a really elaborate song-and-dance from King Louie. Disney orders, I'm sure, since the songs didn't really fit the movie's darker tone. I gave it three stars in my original review, but I'm thinking of downgrading it to 2.5. I honestly didn't like the movie, even if I felt that parts of it were tremendous (mostly the CG and the voice acting). I don't know which of the movies is most faithful to the stories they are based on, but I find that I like this movie's tone more as it feels more serious, much more relevant than whatever it was that Disney did with their adaptation. It's definitely not as family-friendly of an adaptation as Disney's version, since I do think this movie embraces its darker themes more openly than other version and, honestly, I find that it's for the betterment of the story, the characters and the world they inhabit. I also find that the movie's lead is better cast. I'm not saying that Rohan Chand is the second coming of Daniel Day-Lewis, but I feel that he captured the essence of the character of Mowgli more than Sethi did, who, as I mentioned, was really fucking bad in the movie. Rohan, for the most part, is good. He's not perfect, but he's good. I don't know, I don't wanna make generalizations between people that prefer Disney's version when compared to this one, but I imagine that SOME small chunk of that is a result of Disney's version being much more nice to look at. Don't get me wrong, the special effects are great here, the lip-syncing and the animals' facial expressions are fantastic, but Disney's version really pushed things to another level. This movie doesn't. I just find that the there's something to how the animals look that's a little off-putting. It's obvious that WB wasn't gonna give this movie the budget Disney's version got, but the look of the animals themselves looks too shiny to me, as if they've been inserted into the world artificially. This, of course, is what happened, but I find that Disney's version makes the animals look more like they're actually part of this world. It's more immersive. But that's about the only thing Disney's version has on this one. I do think that this movie does a very good job at telling the story of Mowgli as someone who does not fit in with the pack of wolves, whom he was raised by, nor does he fit in with the rest of his 'kind', as it were, as he's never spent a day outside the jungle. Mowgli, throughout the movie, is trying to find his place and where he belongs in the jungle's structure, even as some members of the pack constantly make him feel like an outsider. It's similar, in some respects, to Killmonger's arc in Black Panther, though Killmonger's arc is superior. The movie also succeeds at, actually, establishing the proper connection between Bagheera, Baloo and Mowgli, even if Mowgli spends some time outside of the jungle and away from them. The thing about the movie, though, is that it is a much darker movie and it explores some darker themes like vengeance, murder, war between Shere Khan and the rest of the pack. This movie isn't concerned about being appealing to your kids and, honestly, I don't see how you show this to your kids without some of them being scarred. Not that there's anything particularly scary but, once again, it's not a movie that is meant for kids. And I like that approach, as I always hate when people sacrifice darker elements of a story just cause they want to appeal to a wider audience or cause the studio forces them to. I'm not saying that there wasn't SOME of that here, but you can sense that there was more leeway given to Andy Serkis, who does a very good job here in his second feature-film. More than anything else, I do applaud the film for taking risks that are beyond what is expected when you think of this world and the characters that inhabit it. The movie isn't perfect, of course. The movie does drag a bit after Mowgli adjusts to life in the village outside the jungle, it loses its focus somewhat and that definitely did hurt this a bit. And I do think that, as a whole, the movie isn't exactly as focused as it probably should be. I don't know why I have that feeling honestly. I mean the movie knows where it's going, it's just that it's gonna get there when it wants to. The pacing does feel a bit loose sometimes and characters that you think would be important, like Kaa or even Shere Khan, don't appear as much as you think. Shere Khan really kind of drives the narrative forward, in a way, as his threat is what forces Bagheera to single out Mowgli during this rite of passage in order for him to be sent to the village outside the jungle, where he'll be safe. He's the one who takes over the pack after Akela misses a kill. And, yet, at the same time, he's not as much of a presence as I would have liked. Shere Khan's appearances are all memorable, but I feel that the character, on top of Benedict Cumberbatch's excellent performance, could have been even stronger. Regardless, as I mentioned, the story's narrative does feel a bit loose at times and I feel that it needed tightening up. It just sort of ambles along at its own pace, not caring what anyone thinks. With that said, however, I did very much like this movie. It falls short of being a very good movie, but it's still considerably better than Disney's recent version. Better storytelling and lead actor, darker tone, no fucking musical numbers all add up to make this, really, the definitive (live-action) version of The Jungle Book. I'd recommend it, even with its flaws.

Sometimes second place might as well be last place in the film industry. Pity Andy Serkis and the years he spent making a live-action, mo-cap enhanced version of The Jungle Book only for Disney to scoop him years in advance and deliver a billion-dollar hit. It's impossible not to compare the two and unfortunately Serkis' passion project is found wanting in many areas. For starters, there's far less Shere Khan (voiced by Benedict Cumberbatch), which is a shame. He's really only in the film for very little. I think Cate Blanchett is miscast as the voice of the snake, Kaa, who acts like a grand keeper of the jungle's history and future. I'm not sold on Serkis as Baloo, a grumpy paternal figure present from the beginning that trains the wolf pups so they can join the pack. The middle half-hour Mowgli spends in the company of man with a kindly poacher also feels like the movie is spinning its wheels. It keeps the rest of the jungle on hold. There are some rather dark asides that can be quite surprising, from wolf pups plummeting to their doom, bloody scars, cute severed heads to haunt your dreams, and three separate occasions where characters will watch the light vanish from a dying animal's eye. It's definitely a more brutish, cruel, and dangerous world, but at what greater expense? The characterization doesn't add up to much. The character relationships are minimal. The CGI creatures and settings look unfinished. The whole enterprise feels rushed even though it's been on the shelf for some time, which may be why the studio was eager to sell it to Netflix for a cool $90 million. You'll watch Mowgli and nod, generally entertained, but questioning whether it's 90-million worth. Nate's Grade: C+

I am gonna be honest. I knew after the initial moments that this would not work for me. For some odd reason this movie is trying to tell Mowgli's "real story" (I am not familiar with the source material) and yet decides to give all animated animals extremely human features. That's deep into uncanny valley and incredibly distracting. That's particularly shocking and disappointing considering this is motion capture legend Andy Serkis's film. Or was that actually the problem? It doesn't help that the idea to tell a darker and more mature version of the story makes for some highly uncomfortable scenes. Kids should definitely skip this one, I know I wished I did. It simply works on no level whatsoever and is just dire and underwhelming.
See Details