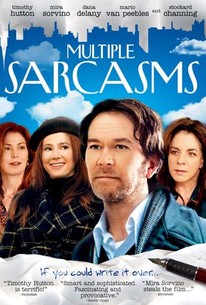 Multiple Sarcasms
2010, Drama, 1h 37m
22 Reviews
1,000+ Ratings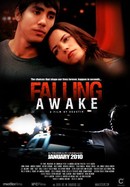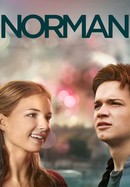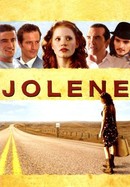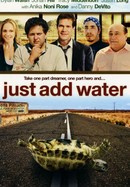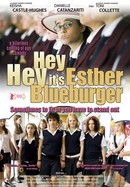 Hey Hey It's Esther Blueburger
Where to watch
Rent/buy
Rent/buy
Rate And Review
Movie Info
Gabriel (Timothy Hutton) is a successful architect but, one day, realizes that he hates his life; he quits his job to write a play, a decision that ruins his marriage but brings him happiness.
News & Interviews for Multiple Sarcasms
Audience Reviews for Multiple Sarcasms
A fine cast cannot save this rumination on male menopause and apology, so inert, so bad, so lifeless, that the mere description repells. Who greenlighted this? What could the pitch have been? ("Let me make this or I'll tell ... !" comes to mind) The home shopping network has more appeal, or the Disney Channel.

The film was so so. It needed a rewrite. It seemed at times that it wasn't balanced. The pacing was off. On the positive the film does have some great scenes in it. Timothy Hutton is ok as the lead, but I was expecting better from him. Mira Sorvino steals the film. She is great in every scene of the film. Stockard Channing, Dana Delany, and Mario Van Peebles provide solid supporting work here. It was great seeing Joan Jett in the film. The film is worth checking out for Mira Sorvino's performance.

In "Multiple Sarcasms," Gabriel(Timothy Hutton) takes the day off from work as an architect to go to the Cinema Village to see "Starting Over" and in the process helps a homeless man. His boss Rocky(Mario Van Peebles) has been noting his lack of interest at work for a while, especially on a project for Lauren(Laila Robins). A lot of that has to do with trying to write a play but since it is not yet complete, Pamela(Stockard Channing), an agent, will not represent him since she "represents playwrights, not schmucks," hanging up on him. Also sensing something amiss with her husband and wanting to get into the bathroom at some point, Annie(Dana Delany) suggests a trip to visit her relatives. While it might be tragic for a person not to live up to their true potential, it can also be a little sad for a movie to do so which is true for the underwhelming "Multiple Sarcasms" with its totally unnecessary vulgarity. The movie has an intriguing premise and a great cast but even they cannot redeem something so flatly executed. The promise comes from hints at a meta approach to a midlife crisis but that only comes at the very beginning and end, leaving a vast wasteland in the middle. To be honest, any games of what if should end when a person first becomes a parent which is the point of no return.

Cast: Timothy Hutton, Mira Sorvino, Dana Delany, Mario Van Peebles, India Ennenga, Laila Robins, Stockard Channing, Joan Jett, Chris Sarandon Director: Brooks Branch Summary: In 1979, architect Gabriel (Timothy Hutton) begins questioning his existence, avoiding work and escaping into the fictional world of movies. When he starts writing a play examining the choices he's made, it creates issues with his wife (Dana Delany), daughter (India Ennenga) and friends. Meanwhile, he tries to convince a brassy literary agent (Stockard Channing) to represent him and confides in his best friend (Mira Sorvino) in this indie drama. My Thoughts: "Well it literally starts out with him having everything. A wife, child, and a good job. But then it all falls apart, and then all comes back together again but in a different way then it began. It's definitely a character driven movie. The characters are relatable. India Ennenga, who plays the daughter is really good in this. But Timothy Hutton is the scene stealer and the main character throughout. He was really good in this movie. I also liked Mira Sorvino in this a lot. Her character was just fun and honest. It has a lot of great characters. I don't think this is a movie a lot of people will care for. Some will get the brilliance of it, and others will, well not get it. But it did the job for me. It was funny, interesting, and relatable. The most out there scene is with the dancing tampons (have to see the movie to understand that last line). So to end this, the acting was good and so was the story line. It's not a blockbuster by any means, but its a good story with a sense of deep meaning."
See Details