Nae meorisokui jiwoogae (A Moment to Remember)
(2004)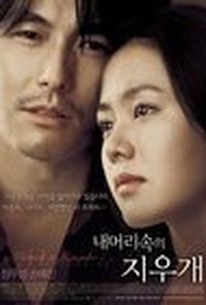 AUDIENCE SCORE
Critic Consensus: No consensus yet.
Movie Info
After their first accidental meeting, Su-jin and Chul Soo start dating each other despite their differences in social standing. Their relationship is filled with many trials that they must overcome.
Critic Reviews for Nae meorisokui jiwoogae (A Moment to Remember)
There are no critic reviews yet for Nae meorisokui jiwoogae (A Moment to Remember). Keep checking Rotten Tomatoes for updates!
Audience Reviews for Nae meorisokui jiwoogae (A Moment to Remember)
½
This is definitely one of those romantic tearjerkers, but that doesn't mean this movie isn't very good, because it is. The concept definitely leads to some melodramatic moments near the end though. A slow-building romance that's derailed by Su-Jin's Alzheimer diagnosis. I think it's a concept that worked perfectly in Away From Her. It was tragic trying to watch this man to hang on to the love of his wife who's losing her memory and slowly losing every memory she had with her husband. I think it worked in that movie because that's what the movie dealt with from beginning to end, it wasn't something that was only dealt with in the last act of the film. This movie, I think, sort of use that concept in order to just add more dramatic moments to the film. This is especially apparent in the last act which, as mentioned, deals heavily with the Alzheimer and how it affects their relationship. There are several scenes with characters sobbing pretty heavily while sad music plays in the background. I don't know, but I found the acting to be excellent, in fact it's really what makes the movie as good as it is in the first place, I don't think you need to try to manipulate us with playing the sad music in the background. The acting did that already. This is sort of where the movie really becomes a shameless tearjerker. That's not to say the movie doesn't have its sweet moments during this act, because the end is actually very touching. It's just more manipulative than it should've been and I think that's the film's biggest weakness. The movie, at least the version on Netflix, which is the director's cut which runs at 144 minutes, might run long for some people. Since lately I've been watching movies in two sittings, watching longer movies has been considerably easier than watching it straight through, so I wasn't as bothered by its length. But I can how people who watch it straight through without a break in between might find it to run too long. As mentioned, the acting is top-notch and the chemistry between the leads is believable and, despite the melodrama, I can see why the characters would react the way they did to this diagnosis. So yea I really liked this movie a lot, it's not perfect and it can be manipulative but the chemistry between the leads is excellent and they raise this film to a level above than it would've been otherwise.
Jesse Ortega
Super Reviewer
½
In many ways this film is a triumphant success. The acting is spot on, perfectly building the love between the two characters before having it all stripped away. It makes the process far more painful to watch. The characters also evolve at a respectable speed so that it is perfectly believable to see them change over the course of the film. It's very touching the first half before becoming a more sappy and preictable second half. A bit too melodramatic with voice overs reading out letters, people crying AND far too powerful music. At times it sounded like The Lion King. Still this is a perfectly wonderful weepy that has enough smiles, cries and other emotional moments to deserve a watch.
Luke Baldock
Super Reviewer
½
This is a pretty good Korean drama from John H. Lee. He gives a completely deep drama about the relationship between married young couples after the wife got an Alzheimer... Two main actors, Woo-sung Jung and Ye-jin Son show great acting... Their act really natural, it just looks like it really happened on them... But one big problem for this movie is the story was pretty boring... Even I wanted to turn off this movie because I don't understand the movie... But overall, it a big thumbs up for the cast... They did a brilliant job in this movie, just need rework the screenplay I think...
Sanjaya 丘耀文
Super Reviewer
Nae meorisokui jiwoogae (A Moment to Remember) Quotes
There are no approved quotes yet for this movie.