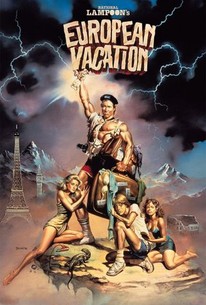 National Lampoon's European Vacation
1985, Comedy, 1h 34m
29 Reviews
50,000+ Ratings
What to know
critics consensus
European Vacation charts a course through a succession of pretty destinations, but the journey itself lacks the laughs that made the original outing so memorable. Read critic reviews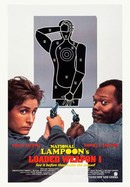 National Lampoon's Loaded Weapon 1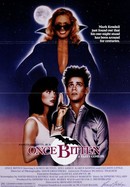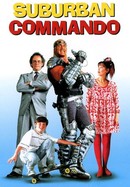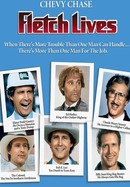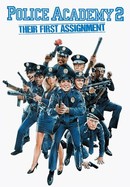 Police Academy 2: Their First Assignment
Where to watch
Rent/buy
Rent/buy
Rent/buy
Rate And Review
National Lampoon's European Vacation Photos
Movie Info
After winning a European vacation on a game show, Clark Griswold (Chevy Chase) convinces his reluctant family to accompany him. His wife, Ellen (Beverly D'Angelo), is excited, but daughter Audrey (Dana Hill) is reluctant to leave her boyfriend behind, while teen son Rusty (Jason Lively) dreams of meeting girls. After arriving in London, the clan encounters one disaster after another as they travel through France, Germany and Italy, while Clark's attempts to cheer everyone up make things worse.
News & Interviews for National Lampoon's European Vacation
Audience Reviews for National Lampoon's European Vacation
Note: I originally planned to post this review on the 19th of September, but I had no WiFi at this time. Puerto Rico, where I live, suffered its worst hurricane in its modern history on the 19th of September that left most of the island without electricity for months. And this is after another category 5 hurricane that left me without electricity for 11 days. I was without electricity for FIVE months, until yesterday that is, when the power was finally restored. So here is the review for this movie, it's unchanged and unedited, as if that's somehow important. If you had told me me that this would be the last movie I watched in its entirety for the rest of 2017, I would have called you crazy. Because it's ludicrous and absurd to assume that one will be without power for five months. I started watching Alien 3 on the night of the hurricane, but I only made it 15 minutes in before the power went out. Moving on to the review. You know, I never once thought of this until I finished watching this movie. One of the most notable things about the Vacation franchise is the fact that Clark and Ellen's children, Rusty and Audrey, are played by different actors in every installment of the original franchise. Rusty was the eldest in three of the original films, Audrey was the eldest in the Christmas movie. And it's like, how can these people not even keep track of their own continuity. And, really, in a way, the children played by different actors in every movie is one of the franchise's running jokes, at least "inside" jokes. But, and this theory just popped in my head, as I mentioned, after finishing this movie, what if Ellen and Clark are foster parents and they switch out kids every so often. Every time they get a new pair of kids (always one boy and one girl) they always name them Rusty and Audrey, to avoid having to remember so new names every couple of years. That's just my theory on the matter and it's not even a theory that I believe in myself, it's just something I thought of. But, again, that's neither here nor there. Where do I start with this movie? I suppose it should be by saying that I've seen every single one of the Vacation movies (minus Vegas, since that looks awful). That wasn't the case for the longest time, since I could never actually find this movie anywhere. I believe I watched the original movie and Christmas Vacation on Netflix. And I rented the reboot on DVD. But I could never find this one anywhere. It aired on tv and either it was already midway through, hence I couldn't DVR it, or I just saw it after the fact. Finally, last month, I was able to catch this movie on IFC and I recorded it. I saved it for a rainy day, since I have not had WiFi since yesterday (and I'm writing this on September 19th, since another category 5 hurricane is heading straight for us and I don't know how long I'll be without electricity for). Was the long wait worth it? Honestly, I'm gonna have to say no. Having said that, I have always enjoyed the concept of Clark Griswold (or Griswald) being an overzealous father intent on spending every second of every minute of every hour of every day with his family while they're vacation. He wants everything to go according to plan, even if that means that his family might not necessarily enjoy something that is meant to be fun. I thought it has always led to some comical moments in the franchise throughout the years. But, and I'll be honest here, this isn't one of John Hughes' (who wrote the story and co-wrote the screenplay) best scripts. Not by a long shot. Part of the problem is that there's no real structure to the film. You could say that about the original Vacation. But, to me, at least the original movie had some sort of goal for the characters to get to. They were on a road trip from Chicago to California to visit Wally World, a Disneyworld-type amusement park. Yes, you could say that there were shenanigans, but those shenanigans were meant to slow down the family on their journey to Wally World. This was the vacation from hell. Everything that COULD go wrong DID go wrong. At the end of the movie, getting to Wally World isn't even a matter of actually wanting to go, it's a matter of pride for Clark. He NEEDS to achieve his goals, even if Wally World was closed on the day they finally were able to arrive. And I thought that made for a very entertaining movie. European Vacation, however, has none of that. It's just the Griswolds travelling through Europe being annoying American tourists. There's no real goal for them to get to. They just go to different countries where, invariably, they cause untold amounts of destruction and trouble. Say what you will about Chevy Chase, and I certainly have in the past on my Twitter account. He's obviously a major fucking asshole, there's a reason he wasn't ever welcomed back to Community (a show that revitalized his career) but Dan Harmon was. The cast of Community HATED working with Chevy. But he was, and still is, a very gifted comic actor. I don't think he's better than, say, Bill Murray, but he's still a funny guy. I think his career hit the skids in the 90s simply because people were tired of him, essentially, playing the same characters in shitty movies. It's not that the guy doesn't have talent, because he clearly does. Having said all of that, Chevy Chase is still one of the highlights of the film, but the original spark that was there in the first movie was gone two years later. I think they gained some of it back with Christmas Vacation. I think the Christmas movie worked because it was something different from the first two movies. This felt like a repeat of the original movie except the Griswo(a)lds visited countries. Everything is always bigger for sequels. And what's bigger than traveling through an entire continent. Everything is a little one-dimensional (not that the Vacation movies have ever been known for their depth, mind you). Rusty wants to meet as many hot chicks as possible, Audrey wants to talk to her boyfriend, whom she can't live without for two weeks. Ellen...well, actually, I don't know what Helen wants, she isn't really given much to do here other than play the foil to Clark's antics. And we've already gone over Clark's overzealous nature. The family visits these European countries, cause multiple car crashes one after the other, destroy Stonehenge, get into a fight with a bunch of Germans, knock the flame off the Statue of Liberty on their flight back. Among many, many other things. Just because everything is 'bigger' doesn't automatically make it better. And that's the main problem I had with the movie. If it was bigger, but it at least led to a good movie. But it didn't, it's only average at best. As I mentioned earlier, the original Vacation had a point, an endgame, no matter how many distractions there were. This one doesn't really have any sort of purpose. It just exists for the sake of existing. And that's really the worst kind of sequel. One where you do just because you feel you have to, as a result of the original film's success. You want more of that money. So, naturally, this obviously feels like a cynically produced sequel and that's because it is a cynically produced sequel. I wouldn't say it's bad, it's actually sporadically entertaining, but it never feels like the labor of love and passion that the original felt like it was. As far as a movie to watch for a little while, this is perfectly fine and it will make you laugh every so often. But don't come in expecting anything near to the entertainment the original brought you. I can't recommend it, but it's fine if you catch it on tv or something. This is not a movie that you want to spend a lot of money on. And, really, I doubt that this DVD costs no more than $5 at your local WalMart. Don't spend anything more than that though. With that said, this is an average movie and a disappointment considering how much of a fan I am of the other movies in the franchise (minus Vegas and the reboot). Can't recommend it, but I suppose most people will enjoy this more than I did.

European Vacation does not live up to the other Vacation films (exluding Vegas) and feels messy and without heart. It has some funny moments, but overall does not make the best use of its cast.

"European Vacation" is the sequel that you always fear will happen from any great film, and this is no exception. After winning a family trip to Europe on a family game show, the Griswold's set out on yet another family vacation where slapstick and bad humour ensues. Yes, I barely laughed during this film, and when I did it was out of pity. Chevy Chase and the rest of the cast give it their all, but most of the gags feel extremely forced to the point that you don't even really care about the characters most of the time. In the end, this is just another slapped together comedy sequel to make a quick buck at the box office. Lazy, poorly scripted, and falling into one cliche after another, "European Vacation" is the sequel I would recommend staying very far away from, even if you like the others. What a disappointing sequel!

European Vacation manages to be a mediocre comedy to a great film by basically recycling ideas explored in the first film and watering them down and in the process the film suffers from being a tedious unfunny follow-up that could have been so much better than what we got. Vacation was a great film, and they tried to recapture that vibe by navigating similar territory and not exploring fresh, new ideas. Sure, the setting is different but the humor is the same, except now, it's watered down pointless and simply predictable. I really was hoping that the film was going to be good, but overall, European Vacation is a bland, mediocre comedy that simply isn't worth your time. I8f you're expecting something like the original movie, you'll sadly be disappointed. The film had plenty of potential of being a memorable affair, but it never takes off, instead it suffers the same thing that many sequels have failed to do, capture the vibe of the original. Of the three Vacation sequels that have been made, only one film has succeeded, and it's the follow up to this film, Christmas Vacation. That film completely reinvented the formula and they succeeded at crafting something truly great and as amusing the original 1983 film. I think that one sequel sufficed in this series, and Christmas Vacation was the only one that should have been made. This film leaves way too much to be desired and you're left wanting more out of the movie. European has a few moments that are kind of funny, but it's never enough to satisfy the viewer, and in the end you realize how bland this film is.
See Details