New Jersey Drive
(1995)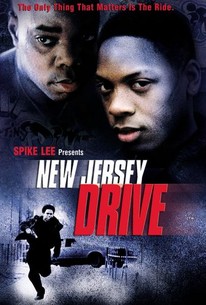 Movie Info
New Jersey Drive opens with Jason (Gabriel Casseus) heading off to juvenile detention then unfolds in flashback as, chronologically, the incidents leading to his arrest surface one by one. First the audience sees his violence and poverty-ridden project; next his go-nowhere delinquent friends are introduced, as is their hobby: joy riding. Soon some of the teens, including Jason, begin to convert their hobby into a part-time job as they steal cars and sell them to a sleazy chop-shop owner for pennies on the dollar. Eventually, luck runs out when they are caught in a police sting; one boy is shot to death by the crooked Officer Roscoe (Saul Stein), who then warns Jason not to tell a soul; however, they continue stealing cars. Meanwhile, Jason beats up a neighborhood acquaintance on the playground for a slight to his sister and finds himself the target of the boy's murder attempts. The action draws to a head as both Roscoe and the vengeful boy close in.
Critic Reviews for New Jersey Drive
Audience Reviews for New Jersey Drive
½
guys steal some cars, then they steal some more cars
New Jersey Drive Quotes
There are no approved quotes yet for this movie.