Not Here To Be Loved
(2007)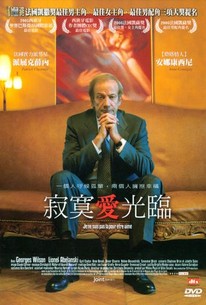 Not Here To Be Loved Photos
Movie Info
A weary "hussier de justice" whose job it is to deliver the paperwork preceding eviction and seizure of property forges a warm but tenuous relationship with a doubtful bride-to-be in director Stephane Brize's melancholy slice of life drama. Jean-Claude is a dreary soul who inherited the thankless family business from his prickly, widowed father. Every Sunday the devoted son dutifully visits his elderly father in the nearby rest home, where the old man passes his time by heckling his put upon caretakers, and one day Jean-Claude notices a dance studio directly across from his drab office. Hoping that a tango lesson will provide the required jolt needed to shake him free of his midlife funk, the depressive Jean-Claude enrolls in a class only to find that one of his fellow students is a young woman for whom his mother once babysat. The bride-to-be of a teacher who has taken time out of the classroom to finish his ambitious first novel, the young woman is taking tango lessons in order to be properly prepared for her impending wedding. As a friendly bond develops between the pair over the course of the lessons, it soon becomes obvious that both are missing a crucial element of happiness in their lives.
Critic Reviews for Not Here To Be Loved
Audience Reviews for Not Here To Be Loved
Streaked with melancholia and dark humour, this unsentimental drama about characters finding things missing in their lives and trying to change benefits from low-key performances and dialogue that feels real. The story itself is fairly straightforward and the direction unfussy; it's the sadness that stays with you afterward.
Daniel Parsons
Super Reviewer
Not Here To Be Loved Quotes
There are no approved quotes yet for this movie.