What to know
critics consensus
Oasis: Supersonic foregoes a comprehensive approach to its multi-platinum subjects in favor of an appreciative -- and stirring -- look at their heady early years. Read critic reviews
You might also like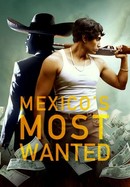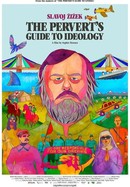 The Pervert's Guide to Ideology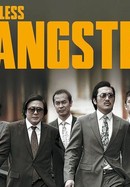 Rate And Review
Movie Info
A revealing look at the meteoric rise of seminal '90s rock band Oasis, weaving never-before-seen concert footage with candid interviews and a firsthand account of the backstage sibling rivalry that threatened to destroy the band.
Critic Reviews for Supersonic
Audience Reviews for Supersonic
http://cinephilecrocodile.blogspot.co.uk/2017/02/oasis-supersonic-dir-mat-whitecross.html

This is a superb documentary about a superb band. In all honesty, I was late to Oasis and all the hype, but you cannot deny how superb they were and how their music and attitude made them rock legends.

I have defended myself for being nearly thirty years-old and never really getting into Oasis or their music in the mid-nineties (though I was only nine or so when they peaked so I don't really have to defend myself) by stating that I was the oldest of my siblings and thus had no older brother or sister to guide me in the direction of what was hip or cool at the time. I had to blaze my own path, dammit! This applies to other, more mature music and movies of that decade that I'm still not overly familiar with or don't have a strong nostalgia for, but I mention Oasis due to the obvious fact there is a new documentary surrounding the toxic band that could never get far enough past themselves to see what more they could have been to the rest of the world. And so, going into such a music documentary where I wasn't overly knowledgeable of the band, their history, or their music (I mean, I know "Champagne Supernova" and "Wonderwall", of course) I based how I would gauge the effectiveness of the documentary on whether or not I was inspired to search out and listen to more music by the band once the credits rolled. And to its credit, director Mat Whitecross' take on the band and their insanely fast rise and even quicker fall is as swift and level as one could hope to achieve when you're unable to get the two key members of the group you're focusing on in the same room for interviews. In other words, having to shape a single story from what would no doubt be two very different perspectives comes off more effortless than it likely was to actually pull off. Told solely through video clips that are cut together to form something of a re-enactment of the scenes and events being described Oasis: Supersonic is almost exactly what one would expect from a film titled as so, but through this easily recognizable structure and to someone uninitiated with the mythos of Oasis I found the enlightening early moments of how both Noel and Liam Gallagher fell into their roles in the band and how they evolved as the group gained more and more notoriety to be gripping and more than telling as to why the band met the fate it ultimately and inevitably did. Like a ticking time bomb waiting to explode the elements that made up the Oasis its fans will forever remember were never destined to remain together forever, but only long enough to produce the music they brand as timeless and curate the impressions and attitudes that will unfortunately always overshadow those songs. read the whole review at www.reviewsfromabed.com
Quotes
There are no approved quotes yet for this movie.